Haunted Places in Ireland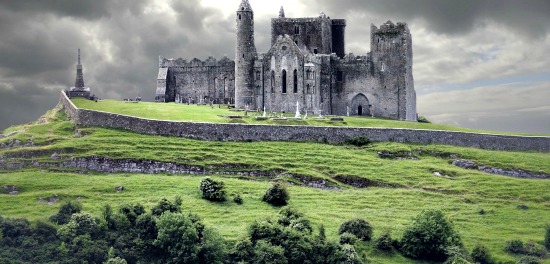 Welcome to the Haunted Hovel's list of the most haunted places in Ireland. With haunted forests dating back to the age of the druid's and clan castles hundreds of years old, Ireland has some of the most impressive haunted places to rival any country .
With such a rich history filled with turmoil and great clan battles, Ireland has the making's for some truly terrifying ghost stories as well as some interesting legends hundreds of years old.
Click one of the links below to view information on the locations history and of course, the tale of its haunting.

Featured Haunted Places in Ireland


Click a link below to view the location
Northern Ireland

Southern Ireland

County Dublin - Malahide castle
County Dublin - Kilmainham Gaol
County Dublin - Montpelier Hill

County Galway - Aughrim Battlefield

County Limerick - Ballinagarde House
County Monaghan - Castle Leslie

County Offaly - Charleville castle
County Offaly - Clonony Castle


County Offaly - Kinnitty castle

County north Tipperary - Leap castle




Other Haunted Places in Ireland


Northern Ireland
Dobbins Inn hotel
The Inn is said to be haunted by the the wife of one of the owners. Her name was Elizabeth and she fell in love with a soldier stationed at Carrickfergus castle. She was already married though and had to keep her affair a secret, using back passages to sneak off the meet her love.
It wasnt before long that her husband found out and followed her to the secret meeting place. Upon arrival and seeing her lover, he drew his sword and killed them both then and there. Today she is said to haunt the inn with reports of a black mist like mass forming over the fireplace were the tunnel entrance remains.

Grace Neill's
Thought to be haunted by the pub's original owner who now makes herself known by touching the hair of guests. Her apparition has also been seen by numerous guests.

Grand Opera House
On the main stage of the opera house tall ghostly figure has been seen walking along the stage. Described as wearing a long flowing robe and appearing to be made of dark mist like matter.
Springhill
This 17th century plantation house is said to be home to the most commonly sighted ghost in all of Ireland.
The ghost who lingers her is known to be that of Olivia Lenox-Conyngham. Her husband committed suicide in one of the room in the year of 1816 and legend says she went mad up until her own death. Her apparition has been seen running through the corridors of the house and even directly towards guests who happen to be in her path. She has been seen an alarming number of times by many people and is one of the most well documented ghosts in the country.