However, if you can't find what you're looking for then please send us a message in the Contact form and tell us what you'd like to see and we'll make it priority to cover it for you! Please note that new sections are being added all the time, you can see which sections are new and recently added below!
So what's new?
Well nice of you to ask, this week we have a new spooky location added for the US! It is Farrar school house in Iowa. Also we've had some terrifying tales of poltergeist, you can find them by clicking Here!
---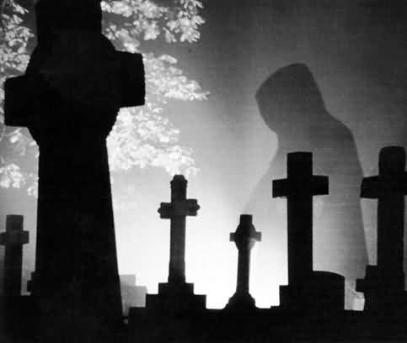 What's Hot?

Well, we've had some rather chilling tales submitted by our visitors. these stories are of real life experience's about encounters with the paranormal, However, their authenticity is up to you to decide!
---
Other recently added features!
A new section on spooky places in Washington has been added which includes the hauntings of the white house. There are also 2 new haunted places in the UK, They are Bodelwyddan Castle in Denbighshire, and the Old Coliseum Theatre in Greater Manchester! Also a new picture box has been added on the Ghost pictures page to make it easier to view all the ghosts pictures from one easy box! A new page on Haunted Asylums has also been added, we will be covering all types of location eventually so please be patient, if you know of a location we haven't covered then please send us the info to share it with other paranormal fans, you can submit a location by clicking Here!
Another addition to the Ghosts page is several commonly asked questions which have been covered and an easy quick jump list to make it easier to get to the section you want! This page is one of the fastest growing on the site and will end up being quite large, however if you don't find what your after then send us a message in the Contact Form stating what you like to see or just ask a question and it will appear on the site!
Are orbs actually real? Well some common arguments against them have been covered in the Orbs! section. Also make sure to keep an eye out for the articles and FAQ section. This new section, coming soon, will include all of the most commonly asked questions on ghosts and related subjects answered in an FAQ form, also articles on theories and histories of subjects such as EVP and Poltergeist case studies. So stay tuned and thanks for visiting the Haunted Hovel!
Some of the main features of this site include:
* A wide selection of Haunted Locations through out the UK and the US.

* Poltergeist section including case studies.

* A selection of slightly disturbing Ghost Pictures.

*Information on Ouija boards, including stories and rules!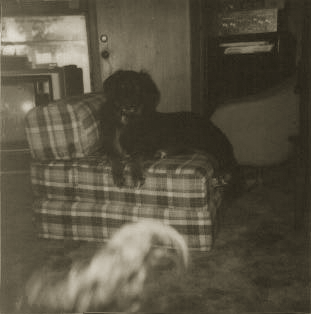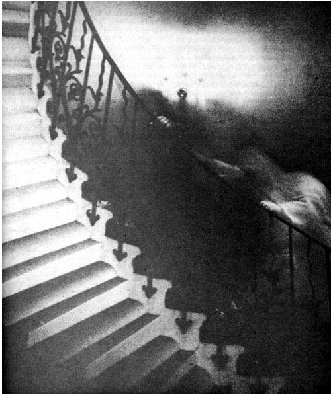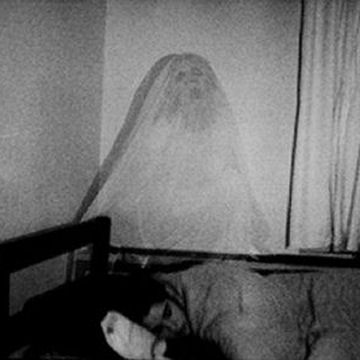 After a good spook?
I assume that as a visitor you're here looking for information about the paranormal, after a little scare maybe? Well you've certainly found the right place, our team are dedicated to bringing you the most high quality, in-depth information there is. So please feel free to browse around and check out all our info on and everything related to Ghosts. After all, most people like a little scare every now and again, so check out some of our creepiest Locations and see what you think!
Please support our partner site by taking a look, its un-related but still.



The haunted blog is for all you spook lovers to keep up to date on all the latest additions to the site.
We have a huge list of haunted places in every American state, as well as a selection from each country in the UK.
We have a huge list of UK most haunted places, with every country covered and some terrifying tales to be told.
Real haunted places in America, set out in an easy to find list here at the Haunted Hovel.
A list of real haunted houses and there descriptions of their backgrounds and ghostly happenings.
Check out our creepiest Haunted Asylums here at the Haunted Hovel!
Haunted castles are a classic type of building that people often expect to be haunted, but why? Find information at the Haunted Hovel!
Haunted hotels are one of the best types of haunted building, purely because your able to stay in them! find a list at the haunted hovel!
Real ghosts are all around us but should we fear them? Maybe you live in a haunted building, wouldn't you like to know if you're in danger?
The question is my house haunted must have run through your mind at some point, find out what to look for to know for sure!
view some of the best real ghost pictures and leave your say!
View our scary ghost pictures collection here at the Haunted Hovel!
Want to see a ghost caught on video? Check out scary ghost videos at the Haunted Hovel!
Ever wondered who ghost hunters are and why they do it? well find out everything you'll ever want to know right here.
Full list with descriptions of all the ghost hunting equipment you'll ever need.
Thinking of becoming a ghost hunter, find out all you need to know to get you started!
People often ask are psychics real? Well find out right here at the Haunted Hovel!
The ouija board, so what are they and are they dangerous? Why not find out!
A few scary Ouija board stories about people who found more than they were looking for when they played with the famous Ouija board.
Need Ouija board instructions or want to know the do's and dont's, well look no further!
All the evp information you could ever need, what is it? is it dangerous? find out right here!
evp recordings, The scariest sounds of the dead you'll ever hear.
After Halloween history? Find information about halloween here at the haunted hovel!
After a really scary ghost story? We look no further, freaky ghost stories inside!
real life ghost stories submittted by visitors of the Haunted Hovel, read and submit your true short ghost stories here!
Want to submit a Haunted location that you know? No problem, come and share your tales with others and see what they have to say.
Ever had a paranormal experiance? Why not tell us about it? Share your views and submit a ghost story and see what others have to say!
Search the haunted hovel.
A list of useful ghost links from the Haunted Hovel
Need to contact the haunted hovel, any questions? let us know.