Haunted Hospitals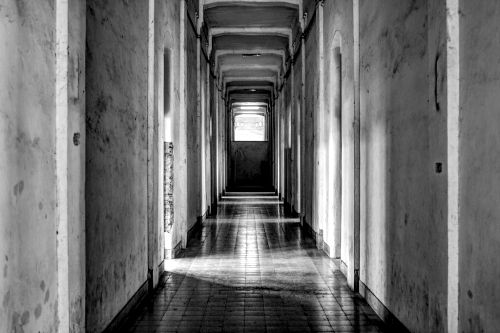 Before we dive into the Haunted Hovels haunted hospitals list (yeah, say that fast 5 times in a row) i just wanted to say that the list is constantly growing and new hospitals will be added gradually. Also this is a list of sprecifically hospitals, which does not include things that used to be hospitals and also does not include any kind of psychiatric centre, such as asylums.

Alternatively if you know of a hospital that isnt on the list then you can send in what you know by using the form you can find

Haunted Hospitals in the U.S


Alabama

String Fellow Memorial Hospital

Address: 
301 E 18th St, Anniston, AL 36207, United States
Connecticut
An abandoned hospital complex in Fairfield, the address seems to have been wiped.

Indiana
Address:
2800–3300 blocks of West Washington street, Indianapolis, IN
Michigan
Address:

Elmwood Ave, Traverse city, MI
New Mexico
Address:

Holy Cross Rd NW, Deming, New Mexico
north dakota
Address:
98th street NE, San Haven, ND

south dakota
Address:
3200 Canyon Lake Dr, Rapid City, SD 57702
Texas
Address:
1023 Girard St, Houston, Texas
utah
Address:
3000 Triumph Blvd, Lehi, UT 84043, United States

Haunted Hospitals in the UK


Unfortunetly we ony have 2 locations in the UK so far, even though we have almost 200 featured locations in the UK, for some reason only 2 of them are hospitals. Which seems a little strange to me, i guess ghosts prefer their castles and manor homes in this country, Must be an English ghost thing, but anyway here they are:

Doncaster, St Catherines Hospital
Liverpool, Newsham Park Hospital
---
Real Haunted Places in America