Haunted places in Colorado


Welcome to the haunted hovels section of haunted places in Colorado. Please select a link below to view information on that location.
If you know of a haunted location in this state then please tell us about it and share your experience, you can submit a haunted location by clicking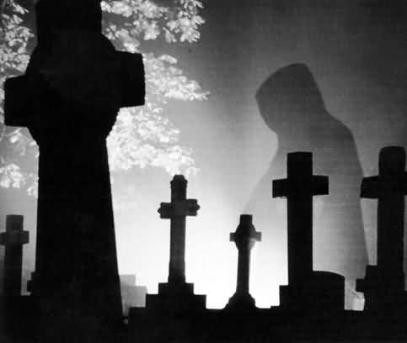 Please note that this section has new locations added frequently , so please check back if you don't find what your looking for. Alternatively, if you know of a haunted location that isn't in the list, then feel free to send me a message in the contact section and I'll will make it a priority to cover it for you. But for now, please enjoy what information has been provided.
Brief History of the state and it's hauntings


The history of Colorado goes back more than 13,000 years, and with many other states was first inhabited by native Americans. As with all other states which were inhabited by these people, ancient Indian burial grounds have been found all over, many of which have been built on top of. Many artifacts from these people have been found here with some dating back as far as between 11200 BC to 3000 BC.
The potential within this state for hauntings is again massive, with many battles taking place on its soil, such as the Colorado war of 1863 to 1865, which was between the United States and an Indian alliance of the Kiowa, Comanche, Arapaho, and Cheyenne tribes. Also this state was very rich in gold and many mining operations were performed here, but because of the times technology, this was a very dangerous occupation and many people have perished in these underground labyrinths.
Featured Haunted places in Colorado


Denver, Buckhorn Exchange

Denver, The Molly Brown house
Denver, Riverside Cemetery

Estes Park, The Stanley Hotel

Evergreen, The Brook Forest Inn

Hot Sulphur Springs, Stage coach Inn
Gunnison County ,St Elmo ghost town

---

Other Haunted places in Colorado


Alma - The Schwartz Hotel
People have reported seeing strange lights and experiencing an eerie feeling as they walk by this hotel. The story goes that a father and son had a dispute during the 1800's and shot each other. They are now believed to haunt the place. Apparently they even frightened one lady so horribly that she hanged herself from the upper balcony. Witnesses have claimed to see her in the upstairs hallway.
Aurora - Smoky Hill 7-11
It is said that this 7-11 was built on an old Indian Reservation. Between midnight and 3 am, strange occurrences have been reported. Things randomly flying off the shelves when no one is near them and footsteps when no one is in the store.
Blackhawk - Guilpin Hotel Casino
a woman is sometimes seen in the second floor restaurant and people say she is called Lucile. She killed her self after finding out her boyfriend was killed in a mine accident
Boulder - Boulder High School Theatre
While seated in the house after a late rehearsal back in the late 1980's, a witness heard loud footsteps on stage and rumbling and crashing above in the catwalks in the proscenium arch. Others have said they would get a feeling of dread in the tunnel, which connected the dressing rooms under stage to the school lobby. There is a labyrinth of tunnels rumored to be between the high school and the University of Colorado up the street, this was one of them evidently.
Boulder - Cockerell Hall
Reports of a third floor ghost with dark brown hair and a long white nightgown. Often seen by the attic door and in the bathroom.
Boulder - College Inn
The College Inn is a building circa 1970, which is currently used as a conference center/hotel, though in recent years it has also served as a dormitory. Haunted by at least one entity of unknown origin. The building director of eight years knows of no death in the building during his time here. The activity centers on the third floor, particularly the south side of the building. Phenomena range from rummaging sounds coming from bathrooms, elevator doors opening and closing when people walk by, smoke-like apparitions, reddish stains appearing on walls and voices that have been heard by nearly every staff member.
Boulder - Macky Auditorium
In the early 1960's a young woman was raped and murdered by the janitor while practicing opera alone in a room. Allegedly her ghost roams the hallways of the Auditorium and sometimes late at night you can hear an organ coming from the building even though nobody is there. Numerous local media have documented this.
Boulder - University of Colorado
There is reputedly a brown-clad man who haunts one of the building's towers. He seems to be harmless, but there is a bit of local legend connecting him with some documented murders in the building.
Cañon City - St. Cloud Hotel
Guests of the hotel have reported seeing strange figures, never unsettling, just a bit surprising. complaints of a young child playing with her ball in the halls of the hotel and disappearing objects are common occurrences. The St. Cloud Ghosts enjoy playing games, hiding things from the housekeepers and turning off lights and televisions. stacking furniture and startling guests and employees.
Colorado Springs - British Home Shop
There are several spirits at the British Home Shop with daily activity. Several investigations have produced positive videos, orbs and evp.
Colorado Springs - Days Inn
There is an older gentleman that haunts room 207 at the Days Inn. There have been reports of cold spots, curtains opening and closing and thumping when no other guests are present. Hotel staff know about him and the housekeepers don't like to clean that room without at least two others nearby.
Colorado Springs - Lee Family Home
This home, located near the Black Forest area, has been on "Sightings" and has had several paranormal investigators visit. There are over 20 spirits that haunt the house and the grounds. Apparently it is a spiritual portal lying on the crossing of two major lay lines, according to a Hopi Shaman.
Colorado Springs - Liberty High School Auditorium
During the building of the Catwalk, a man fell and landed on the seats, breaking his back. He suffered a long death. During shows he will occasionally turn lights on and off. Also footsteps on the catwalk are often heard.
Colorado Springs - nightclub
In the 1950's, a previous owner shot her husband and than hanged herself in the basement. Almost all employees have heard whispering or seen her ghost. None of them will go down to the basement alone.
Colorado Springs - Pioneer's Museum
It is supposedly haunted by a manager who was shot dead by an employee over a pay dispute in the 1950's.
Colorado Springs - Rock Ledge Ranch
This was once a hospital for Tuberculosis patients in the 1800s. Lights turn on by themselves, footsteps can be heard in the upper levels. The antique rocking chair in the basement moves by itself.
Colorado Springs - The Underground
This bar is next door to a building that once housed a mortuary. Reportedly, during major epidemics and the like, bodies were stored in the basement of what is now The Underground, in the back bar area known as 'The Pit'. Several employees have reported things being thrown about and broken in a locked storage area when nobody is down there. Numerous pictures taken there have shown orbs of varying sizes and degrees of brightness. There are also reports of a female ghost that haunts the elevator and hallways in the upper stories of the building, which house offices.
Denver - Denver Public Library
According to some employees, there is a ghost in the basement of the library who shoves people hard when they are walking through. According to one employee, a security guard quit because they were frightened so badly while patrolling the basement at night. Now the security guards patrol it in groups of two.
Denver - State Capitol Buildings
Many security guards see a woman in a long dress. She is seen there often, and in four or five nearby buildings. People report sounds of voices, footsteps, and doors, as well as cold spots.
Empire - The Pratt Hotel
This Bed and Breakfast was built in the late 19th century and is haunted by the first owner's daughter, Millie Pratt, who fell down the very steep front stairway. She only seems to appear to women. Her room was the one by the top of the stairs. Apparently, she whispers "mother" in women's ears at night and several claim to have seen her fall down the stairs or lying at the bottom of the staircase.
Englewood - Cherry Creek High School
It was reported that sometime in the 1930's a little girl was beaten to death by her teacher inside that school house. Students often hear screams coming from the inside of the schoolhouse and once in a while see a girl walking on the greenbelt and then suddenly disappearing. School supplies come up missing quite often.
Estes Park - Baldpate Inn
Gordon and Ethel Mace built this charming lodge in 1917, and it stayed in their family until 1986 when the family lost ownership of it. Not to deter Ethel, however, who has haunted her old room for years. She especially likes to sit in a wing-backed rocker before a fireplace in what is now a storage room, her feet up, reading the Bible. Gordon hates smoking. Few guests are able to keep a cigarette lit for long, he is said to sometimes smash it out or steals the pack! Ethel must be somewhat of a prohibitionist, because mixed drinks seem to spill and fly off tables fairly often.
Estes park - Old Victorian house
More Haunted places in Colorado added by our visitors. The follwing submission was by Lynda from Houston in Texas and remains un-altered: One summer a couple of years ago, my daughter and I rented a house in Estes Park for a week. The house we rented ended up being unsuitable and we asked to be moved. The leasing company only had one house available and so we moved. As soon as I stepped into this charming rennovated Victorian I had an unusual sensation. This house was huge with many bedrooms upstairs and one downstairs. Since it was only the two of us, after exploring the house, we decided to take the room downstairs so we didn't have to carry all our luggage up the staircase. The first night I was awakened to the sound of a door slamming upstairs. I didn't sleep the rest of the night and later on I heard footsteps on the stairs but they seemed to start halfway down the stairs and ended before the stairs did. We had several minor things happen while we were there. The mini blind wands would sway back and forth in front of us and there was no window opened and no AC. The motion detector would flicker all night long even though we were both still in our twin beds. Another night my daughter's cell phone turned on all by itself. Another night I had turned off all the lights and the tv and went into the bathroom before bed. When I came out, everything was back on. During our stay, I found a visitor's book with other's comments about their "happenings". When I told the leasing agent at the end of our stay, she told me her cleaning lady would not set foot in this house by herself. She even called me back weeks later to tell me she had a very eerie feeling when she was the one who had to take the clean linens back to the house. I don't have the address but if you take the road out of Estes Park leading into the Rocky Mountain National Park, there is a dirt road on the left just as you are leaving the town. It is very steep and rough (at least it was then), then you turn into a rusted gate on the right. The beautiful gingerbread Victorian sets back off the road on about an acre of land and there are two log cabins behind the house. According to the visitor's book, they are haunted too.
Florence - Florence Hotel
The story goes there was a man who took a baby and covered the baby in cement in the basement of the hotel along with a woman. People have seen the lady walking down to the basement and also in the bathrooms, bedrooms and the old dining room.
Fort Collins - Centennial High School
It is a historical fact that a girl fell to her death from the fire escape when the building was an elementary school. There have been many sightings of the girl, and supposedly a Custodian actually quit after his experience with the rumored entity.
Fort Morgan - Baker's School
The school has been rebuilt at least three times, and it burns down every time. The last time it burnt down was in '96, and once again it was rebuilt. You can see lights going on and off at night when no one is there, and the sounds of children playing are said to be heard.
Glenwood Springs - Hotel Colorado
Doors open and close by themselves, elevator goes up and down by itself, smell of cigar smoke when no one is smoking in lobby, a little girl in a Victorian dress playing on the staircase, and a murdered chambermaid who appears at night in the Devereux Room.
Golden - Heritage Square
This is a type of shopping center and amusement park that is haunted by many ghosts. One in particular is a young man who supposedly fell in love with a young girl from one of the Indian tribes that was passing through the area at the time. Some one supposedly forbid their love and as the young man chased after the girl in his horse drawn wagon he was mysteriously killed. To this day there have been stories of young girls hearing galloping, and a male voice crying out for them to wait for him.
Grand Junction - The Elks Club
Reports of 3 to 4 different apparitions have been reported to be seen in the building by members and employees. One is said to have been a woman who died of unnatural causes in the building. Employees have reported trash cans that were left on the tables after mopping were thrown across the room, doors closing on their own, and voices have been heard.
Highlands Ranch - Daniels Park
Old 19th century armory on the south face of the hill, below and to the left of the park facilities, a ghost named Kether dwells. She was sacrificed on this spot as punishment for disobedience of her coven whose beliefs were loosely based on worship of the Egyptian god "set". Often, on a hot summer day, the concrete and stone bunker goes suddenly cold and the spot where her blood spilled becomes damp to the touch. An apparition has also been seen on the hill nearby.
Highlands Ranch - Highlands Ranch Mansion
There is a mansion on S. Ranch Road that was built in the 1890's. The owner of the ranch and his family lived there. There was a single daughter who was forced to stay in the house all day, every day to clean and cook while the other men were out in the fields. She is said to still be alive. It's the impression of her sadness that haunts the mansion. A great example of a residual haunting that happens even though the person is not dead.
La Veta - Fort Francisco Museum Hall Mansion
The west wing of this old fort is haunted by two ghosts, the Candle Lady ghost and the Floating Lady ghost. There is cold spot in the kitchen. Staff have seen orbs and experienced flickering lights.
Lamar - The Old Chapel
It is told that a man had come and killed a preacher and a nun, while raping another. The poor nun found out later that she was pregnant, and hanged herself on the top floor. To this day, the unhappy nun can be heard crying and moaning throughout the week, and a few have even seen her weeping while walking along the halls.
Leadville - Alps Motel
Drastic temperate changes and feeling of dread or something wanting to cause you harm have been experienced here.
Manitou Springs - Bath and Spa house
Indians were pushed out of there lands and were cut off from there sacred spring here, so the Indians put a curse on the land. The building was made over the spring and then as soon as it opened it caught on fire killing many people. They tried to open it again but it flooded, also killing many. Every time they try to open it something horrible happens and many die. You can see the people walking by and lights flickering.
Marmount Castle - The Cliff House
A noble couple from Europe came to the valley and met untimely and gruesome deaths (she cheated on him and he murdered her and committed suicide.) The place is haunted. Voices are heard and some have seen a white, translucent blur floating through walls.
Penrose - Old Glendale Station
This two story stage stop was built in 1861. A woman in a white wedding dress haunts the front porch of the ruined stone building. She is the ghost of Kathleen Cooper, who still waits for her husband-to-be. The gold miner she waits for was killed in a holdup on his way to the wedding. She most commonly appears to people on horseback but occasionally is seen by people on foot.
Pueblo - Arkansas River
Many people have died along the old trails beside the river. Many Indian burial sites have also been unearthed along the river. When walking on the Pueblo Nature trail one feels uneasy, as if you are being followed and watched.
Pueblo - Rendezvous Restaurant
Witnesses have reported seeing a small child running about on the balcony and then jumping off suddenly. It is believed that it is the spirit of a little boy who fell from the balcony to his death.
Pueblo - Rosemount Museum
The museum was home to the prominent Pueblo family, the Thatcher's, during the 1800's. There are noises and movements all over the property as well as a real Egyptian Mummy in one of the top stories. Under their house there are extensive tunnels not open to the public.
Pueblo County - Battle site of Cuerno Verde
This is where a Spanish army fought and defeated a band of Comanche Indians. The Comanche chief, Cuerno Verde, was killed at this site as well as many Spaniards. At the historic marker of the site, whispers can be heard in Spanish and Comanche as well as a strange presence can be felt.
Sterling - Ramada inn
It is known that if you enter room 104, that you can see a woman in a night gown with what looks to be a blood stain on the front where she was supposedly shot, she is said to be seen walking around the room cleaning.
Westminster - city hall
At around midnight it is said you can see the apparitions of a lady with two little girls. They say it's because a man killed them and then buried them under the tower.
Real haunted places in America