The Brook Forest Inn, Evergreen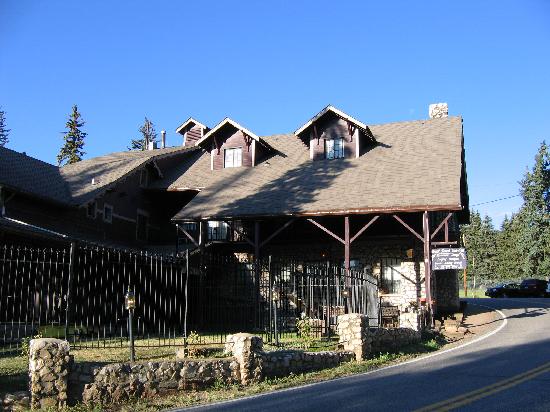 History
The Brook Forest Inn was built in 1919 by a Mr Edwin F. Welz and his wife. The Inn is built upon Arapahoe and Ute Indian hunting grounds and is situated within a very pleasant, country setting. The building was originally created as an Inn and is still open as one today.
Hauntings
There are several reported ghosts at the Inn. The top floor is said to be haunted by a chambermaid and a stable boy, who was her lover, he murdered her and then committed suicide within the building. Their apparitions can be seen stalking the hall ways.
On the second floor, there have been common reports of a ghost named "Carl" who's apparition can be seen there, the story goes that he murdered his wife after finding out that she was having an affair with another man. Also on the 3rd floor, the ghost of a young boy is said to be seen and heard running up and down the corridors late at night, he apparently died within the Inn from an illness.
Other reports at this location are said to include strange noises coming from empty areas, and sudden cold spots which can be felt on the stairs going to the 3rd floor.
Back to top of The Brook Forest Inn

Back to Haunted places in Colorado