Haunted places in Indiana


Welcome to the haunted hovels section of haunted places in Indiana. Please select a link below to view information on that location.
If you know of a haunted location in this state then please tell us about it and share your experience, you can submit a haunted location by clicking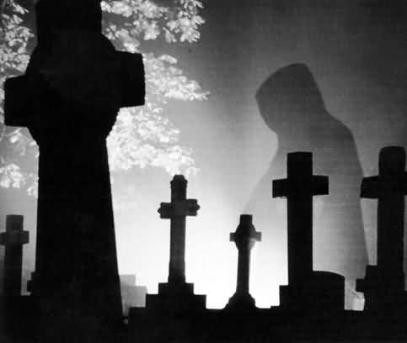 Please note new locations will be added when time permits, so please check back if you don't find what your looking for. Alternatively, if you know of a haunted location that isn't in the list, then feel free to send me a message in the contact section and I'll will make it a priority to cover it for you. But for now, please enjoy what information has been provided.
Brief History of the state and it's hauntings


The state of Indiana is the 19th admitted to the Union. It is located in the Great Lakes region, and with approximately 6.3 million residents, is ranked 16th in population and 17th in population density.
The state's name means "Land of the Indians", or simply "Indian Land". This name dates back to at least the 1768 and was first used by Congress when the Indiana Territory was incorporated in 1800, before which it had been part of the Northwest Territory.
This particular state had a much larger concentration of Indians than most other states. Burial grounds litter the land, and it was the site of many battles involving various Indian tribes, against each other, as well as against the British and settled new American population.
Featured Haunted places in Indiana


Elkhart, Ruthmere Mansion

Evansville, Willard Library

Indianapolis, Central state hospital

Indianapolis, Hannah House
New Albany, Culbertson Mansion

Warsaw, The Barbee hotel
---
Other Haunted places in Indiana


Anderson - Arby's
Reports of a ghost of a large man sitting in the lobby and on one of the tables, and also the men's bathroom doors swings open at random times in the night, it is said you can feel his presents there.
Anderson - Highland High School
Has been haunted for several years. The gym is where the sightings usually take place. People have reported that they have seen a little boy roaming around the gym and sometimes doing laps around the basketball court. They have also heard a basketball being bounced when no one is there. Apparently, The boy died one day in gym class when they were playing basketball. The teacher said that he was fine and next time the teacher looked at him, he was lying there dead. Ever since then, the little boy has haunted the gym of Highland High school.
Anderson - Mounds State Park
Some people have reported encountering blue-gowned dwarves in the park and nearby along the White River at Noblesville. According to Deleware Indian legend, they are the Puk-wud-ies, a tribe of little people that still inhabit the forests.
Battle Ground - The Battle Field Memorial
Back in the 1800's there was a terrible battle fought on the grounds where the memorial is. If you are anywhere close to the creek right after dark, it is said you can hear battle cries and see human forms running through the woods. A strange tale about this site is that its said you can never fall asleep out there no matter how tired you are.
Bloomington - Binford Elementary
A man wearing a black cloak is said to roam the Auditorium after dark. There have also been some electrical problems here without explaination.
Bloomington - Porticos
When this place was a restaurant, people claimed to see a little girl's face in the bathroom mirror. Customers also complained of hearing children laughing and playing upstairs while in the dining room below, even when the upstairs was empty.
Bloomington - Read Dorm, 6th floor
Many years ago a young woman named Paula was believed to have been over stressed and over worked, so she flung herself down the stairs head first killing herself on impact. On the anniversary of her death, which is December 12th, it is said you can still hear her scream as she plunges to her death.
Bluffton - Bluffton highschool
This story was submitted by karlie, alyssa and felicia and remains un-altered: well it started in the late afternoon fourth period biology two. we were sitting and the class and the light flicked on and off, not that that was abnormal. but then suddenly the fire escape door thrashed open and closed like the wind suddenly picked up. Once it was shut for good, you could feel a presence in the room. it was ice cold from that point on. but i looked out the window and there was no wind, what was going on? the paper towel dispenser just started to shoot out paper towel like it was it's job. wtf? Then there were noises, ones we have never heard before.. kinda like moaning? and fierce groaning. the periodic table of elements suddenly fell to the ground. it was also located next to the paper towel dispenser that had finally run out of paper towels. then as you could guess, the power went out. unfortunately we could not flee the room as we were in a complete lockdown. but the thing is like half the kids were sleeping. i knew this was bad. mr price was soon gone! then a student named ****** ************ started murmuring really obscene things. her volume increased as did the feeling of a presence lingering within. the only audible words she said was, Lacey. who the heck was lacey ? we soon found out. she was a 17 year old girl who was raped and murdered in this very room. no one knows who did it or why. but the room has seen chaos ever since....
Brazil - Edna Collins Bridge
This one of our haunted places in Indiana was submitted by Irving and remains un-altered: My buddies and I go to Edna COllins Bridge located near Brazil, Indiana. We drove through the bridge, turned around, got out of our car and went and stood on the bridge trying to get Edna to show us her presence. We saw a car in the distance so we went to our cars, drove around to let the car pass. We got out again and my friend in the 2nd car glanced at the back of my SUV and there was little hand prints all over my car covered in dust. It was a great night because we have heard stories about stuff like that happening and it actually happened to us. I would reccommend visiting that bridge.
Bridgeport - Captain Franks Tomb
An elaborate tomb was built on a bluff commanding a view of the Ohio River. His reason for choosing this lonely spot for a tomb was that he could shout curses at the passing Steamboat captains. It is said that many on the river have seen a ghost light or mist that settles over the tomb.
Bristol - Bristol Opera House
There is a ghost named "Percy" that haunts the costume room and stage. It is said that he hides in the curtains and brushes up against the actors. He does not like musicals and has apparently moved things on stage during a production. He likes to scare the ladies in particular. A lady that makes the costumes and was there late at night when she felt strange things around her and tapping on her shoulder. No one is sure why he is there or where he came from. He might have been one of the deceased actors or people that worked there.
Cambridge - The Old Railroad Tracks
Back in the day, Cambridge was quite a popular place, unlike the small town it is now. The main way of transportation was the railroad that ran along the edge of town. When President Abraham Lincoln was killed, the government had to ship his body across a few states for it to be buried properly. One of the places that the funeral train passed through was Cambridge, Indiana. You can look it up on the Internet and find out that it actually did. On the anniversary of the funeral train passing through, at around 4 in the morning, you are supposed to see a train come through where the tracks used to be covered by skeleton soldiers still protecting Lincoln's body on that train. The tracks aren't there anymore, but a few remnants of them are still around.
Centerville - Airport road
Another one of our haunted places in Indiana submitted by our visitors, the following was submitted by Ashten and remains un-altered: In Centerville on Airport Rd, you will come to a bridge that's at the bottom of a curved hill. The bridge is called cry women's bridge. The story is; late one night a women was driving home with her child in the backseat and the car stalled on the bridge. While trying to restart her car, another car came flying around the turn down the hill and hit them killing both mother and child. So now if you park on the bridge and put your car in neutral your car will start moving UP the hill. It is said that the mother is pushing you off the bridge to prevent the same fait happening to you. If you put baby powder on your hood before going to the bridge you will have handprints in the powder afterwards.
Centerville - church
There is a church that has a graveyard in the back. If you knock on the door at night and wait you will hear someone or something knock back at you. You can also see a light floating around the graveyard. There is also said to be a cult in the woods behing the church who worship the devil and the ghosts in the church/graveyard.
Chesterfield - Chesterfield Christian Church
The lights in this church have been known to mysteriously turn on at night in the bathroom, which is connected to the boiler room. In the 1940's a man was found dead in the basement below the boiler room. The cause of his death is unknown. Witnesses have reported hearing the pipes constantly banging, doors opening and closing, water turning on and off, and hand prints all over the bathroom mirrors every morning. Police have searched the boiler room and found no sign of a vagrant.
Clark County - Colgate Palmolive factory
Clarksville, Indiana is the correct location of the Colgate-Palmolive factory which used to be a prison. The basement is said to be especially haunted. If you are on the riverfront in downtown Louisville, Kentucky just look for the huge clock on the other side of the river, and that is the factory.
Clarksville - The Sunset Grill Restaurant
This restaurant was formally the McCullough Steak House. This used to be the house of a family a long time ago. Guests and employees have heard strange noises in the building. Some mornings employees will come in the restaurant, and all the light bulbs will be unscrewed and sitting on the tables.
Columbus - The Crump Theatre
The Crump Theater was built in 1874 and was originally an opera house. Over the years it has been home to all kinds of entertainment as well as serving as a movie theatre for many years. As far as supernatural events that have happened at the Crump, it is somewhat limited. There have been eyewitness accounts of music being heard from the top of a stairway, some strange happenings concerning concession money, apparitions of a gentleman and child, strange sounds and smells and one contractor being scared in the basement area.
Cortland - Cortland House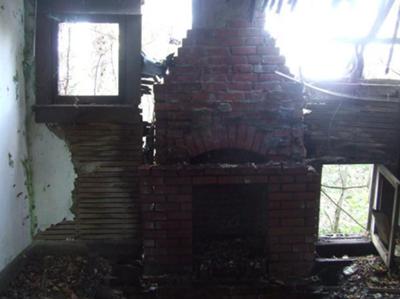 Back in the 1800's there was a husband and wife who lived in this house. On Thanksgiving, the husband shot his wife with a shotgun, and then killed himself. The wife loved shoes, and had hundreds of them. When my friends and I went out there two years ago, it was in rough shape. Since the wife loved shoes, I wanted to find them. I heading up stairs, and when I pulled up the floor boards, hundreds of shoes appeared! My friends also did a documentary, and after watching it a few times, you could see "light" shadows walk across the screen. This wasn't any of us! I went out there last night, and it looked renovated. I don't know why, but it did. Here are some pictures from 2 years ago. Look in the left window of this picture!! Can you see the face?
Crown Point - Old Lake County Jail
An old jail in the town square where John Dillenger made his famous soap gun escape! There are said to be many Haunting's there. It was used up until the 1960's as a jail and since then you can see spirits, orbs and hear a dog barking, jail cell's slamming, people talking, etc.
Danville - Danville Bridge
There are two stories that come from the haunted bridge. The first story says that an Irishmen was helping construct the bridge, he fell into the wet cement. His body was never recovered. The second story says that a woman jumped to her death from a train passing over the top of the bridge. Many people have reported hearing cries and moans.
Decatur - Adams County Cheese factory
This old abandoned cheese factory, has been known for its many unexplained phenomena. It is said to be guarded by spirits. Many people claim not to be able to spend much time in this area. It is located in the woods just east of the Kuklehan Mansion. It is also known for its occult activity.
Donaldson - Ancilla College and Convent
Many people have claimed to see Catholic sisters walking in the basement tunnels underneath the college and the convent. When followed, the sisters disappear in to thin air or go into the wall. People have reported being pushed or touched in the tunnels when walking by themselves. Doors slam and things will bang or fall in the motherhouse kitchen. Also, students have seen classroom doors and windows open and close by themselves.
Fishers
There is a dip in Allisonville Road at 126TH street. It is called Heady Hollow. The story goes, there was a schoolhouse that burned down with all of the children inside. Late at night when it is foggy you can supposedly see the children standing in the road.
Flora - Old school of Flora
The school has been rotting for over 20 years in the middle of a small town named Flora. Also about a quarter mile behind the school lays an old cemetery full of broken down tombs from the early 20th century. Story goes that the building is home for those buried in the graveyard. If you can ever enter the old school, which is locked up, you can hear talking and things are moved to different places. Flashes are some times seen when walking by.
Fort Wayne - Carroll High School
It is believed that Carroll High School is cursed and haunted. Apparently every year a junior student dies surprisingly, and eventually the student comes back to haunt and be known. One example is a girl who died there, came back to be remembered. A day after her death, in class, a boy took her original seat and fell off. To everyone's surprise, they asked him if he was alright. He then replied, in a shocked look, "No, not really." The teacher asked why. He replied back "I didn't fall, I was pushed."
Fort Wayne - Columbia City
The ghost of a murderer is said to haunt the site of the retired jail. It is now used as a haunted house throughout the Halloween season, and members who work there in the off-season report a lot of paranormal activity. Noises such as footsteps and scraping along walls are also reported the only thing that runs is the electricity, there is nothing as far as a heating system to be mistaken for the noises. There is a door that always must remain open and if it is shut when you walk away and come back it is always open again.
Fort Wayne - Swinger's Grave
There was a girl who was swinging on a swing at Jehl's park by Georgetown off State Street, and her neck got caught in the chain links and she was killed. They say if you swing on any of the swings past midnight you will "fall off" when rather it feels like someone is pushing you off.
Frankton - Old Train Trestle
In 1947 a young lady was on the bridge contempt on committing suicide. She had come home to find her husband cheating on her. She went to the train trestle, and waited for a train, then ran out in front of it. It is said you can hear her screaming, and see her walking across the bridge.
Greencastle - Boon Hutch Cemetery
A ghostly police officer from the 1950's sits inside the graveyard along with a blue light. There is also a cave under the cemetery with a grave near the entrance. People have reported seeing a strange figure standing in the cave when going in. Some witnesses have even reported that bodies will fall out of their caskets into the cave. Apparently, one other occurrence involves sinister looking dogs with red glowing eyes that chase people to their cars, then disappear.
Griffith - Reder Road
If you walk for about an hour and a half down the path at the end of Reder road, you will find a small white chapel church from the early 1900's. It is said you can hear the screams of the congregation that was killed by a mentally insane pastor years ago.
Hammond - Bishop Noll Institute
On the second floor, in the A-wing you can hear footsteps and people talking with the whole floor being empty. In the lab rooms, chairs would fall off desks without being pushed. There are 3 know deaths in the school. One in front of the Library where a single spot will be constantly cold. Second, a freshman drowned in the pool, which is no longer used and closed off, which you can hear laughter from. And third, in the second floor A-wing, a janitor hung himself.
Henry - Knightstown - The Pest House
This house was a quarantined place to put people during an outbreak of small pox in the early 1900's. The death rate there was extremely high, and many ghosts are said to still live there. A local historian reported visiting the house once and being greeted at the front door by a strange looking woman. She told him, without being asked, that no one was home and closed the door. He knocked for several more minutes and was about to leave when the owners pulled in. Upon relating the story to the owner, they all checked the house thoroughly and never found her. Several other incidents have also occurred there.
Henry County - Lewisville
Guyer is know by staff to be haunted, and many have been spooked by dressing room lights that turn on one by one, strange banging noises emanating from the back of the auditorium, and sudden changes in temperature. The doors to the auditorium will close by themselves, and more than one of the staff has been driven from the light booth by growling noises and an extreme drop in temperature. Also, people have reported seeing the outline of a person in the back stage windows.
Huntington - Private beach
More Haunted places in Indiana submitted by our visitors, the following was by Nicole and remains un-altered: Okay so my friends and I wanted To go camping October 1st this year at this private beach at the salamonie reservoir. It's off 9, turn on 400s and it's a gravel road at the end, you turn right and then take the first left. And it's a dead end and it leads to a trail and a beauiful beach. Well we were all fishing having a nice camp fire and stuff. We started to pass out about 1 and bout 1.15 we heard the most terrifying scream coming from the direction where my car was. No one else was out there but us. It sounded like a woman with a blood curdling scream. We were terrified and were scared to walk back to the trail to my car because that's where the scream came from. We calmed down and around 1.45 we heard another scream same direction same girl voice. We were almost crying because we were so scared. No one believes us. We took off our underwear and shorts wrapped them around sticks made torches and left in pairs screaming all the way to the car. We left all of our stuff there and we will not go back there ever again. When we left there were no cars, trucks or anything it was the worse night of our lives.
Hitysville - Hitysville Public Library
It is reported that on Oct. 28, 1943, the librarian that worked non-stop there was involved in a freak accident involving a book shelf collapse. The book shelf oddly enough was full of supernatural books. The ghost is said to have remained inside the library which has since been shut down. On that anniversary night accounts of loud crashing bookshelves have been reported, but no bookshelves remain in the old library. Also accounts of moaning and screams for help, along with unidentified scratching and banging.
Indiana state fair
There is an abandoned bridge across the street from the Indiana state fairgrounds, on the east side of fall creek that takes you to Millersville rd. It has been said that you can hear splashing and gurgling noises below the bridge where a young boy was pushed off and drowned. Supposedly his older brother pushed him off and watched him die.
Indianapolis - Indiana Repertory Theatre
In life, the first artistic director of the theatre used to jog around the upstairs mezzanine area when the weather was cold or rainy. He reached his untimely death when his nephew accidentally hit him with a car while jogging outside on a foggy day. To this day, when it rains outside, you can hear floor boards in the upper mezzanine creaking and groaning just as they would if someone were running.
Indianapolis - Noblesville Middle School- The Red Hallway
More Haunted places in Indiana submitted by our visitors, the following was submitted by Olivia and remains unaltered: The red hallway is said to be known as a place where a cheerleader of the school was murdered on homecoming night by a janitor. Though there is no online evidence of this happening, some students have gathered their own evidence. Some have ventured into the hallway, locked at all times so no one can enter. The janitor supposedly murdered this cheerleader in the bathroom upstairs in the hallway, and painted the walls with her blood. The hallway is on the school map, but none of the 4 class rooms are numbered on the map, and the school uses the rooms for storage. Students have asked teachers and staff about whether the rumor is true or not, and their response was always the same " We can't talk about that ". If the rumor wasn't true, then wouldn't the school utalize those rooms, and the teachers wouldn't care if you talked about it or not. Big bleached out stains on the floor is some evidence that this could possibly be real, and putting two and two together isn't hard.
Indianapolis - Indianapolis City County Building
During the first years of construction on this building, a special elevator was erected to move court witnesses to different floors of the building. In the 1960's, a witness was being escorted to court in a Mafia case. He was shot in the elevator by one of the police escorts, who was a hit man in disguise. After this happened, access to the elevator was blocked and the power cut off. Many people have reported hearing this mysterious elevator going through the floors, muffled by screams heard in the elevator shaft. Some have even claimed to see the actual ghost of the shooting victim wandering the halls of the building.
Indianapolis - James A Allison Mansion
The Allison Mansion is an old glorious mansion. Built between 1909-1911, it was James & Sarah Allison's summer house. After Marian College acquired it from the Allison estates it was put to good use as a college building. The attic was the sister's dorm, the students lived in the old garage and classes took place in the rest of the building or the greenhouses. From the time the mansion was used as a school to the present (as a conference building) strange occurrences have taken place. Keys missing, objects moved, the library room completely rearranged such as furniture being moved as well as books. A strange thing about the building is the basement has an indoor pool in it. The pool is where a baby crying has been heard. A Legend is that the Allison's had a child and the baby drowned in the pool.
Indianapolis - The Old Central State Hospital
This was a major mental hospital located on the North side of West Washington Street for more than a hundred years until it was closed in the last decade. There are numerous reports of Haunting's at this facility, many from former staff.
Kokomo - Gateway Gardens
The Gateway Gardens is an apartment complex. People who lived there have seen tear drops and blood falling from the ceiling. There have been reports of people seeing legs walking. Babies have rose out of the cribs and appeared stiff and a few minutes later whatever was holding them let go. This is a very evil place. Just looking at the place can give you an eerie feeling.
La Porte - La Porte High School
Well in the girls restroom on hallway one, toilets will flush and water will run without there being anyone in there. Outside by a pillar there are cold spots and odd smells. Odd things like the electricity shutting off and banging on lockers also occurs.
La Porte - La Porte Medical Building
Doors have been known to open and shut, and a figure of an Indian maiden has been seen. This was the site of one of the old Indian burial grounds.
Laborite - Posey Chapel
Many orbs are seen in this area, also you can hear a woman singing and someone playing a guitar in the background when no one is there to do so.
Lafayette - Pythian Home
It is an old Nursing Home where many of the people who lived there died. There are many things that happen in there from lights turning on unexpectedly, to hearing footsteps, and even feeling something brush up against you. One of the stories is, there was a murder in on of the bathrooms. When the body was taken out, three women went in and cleaned it up. One of the women new the girl that was murdered and she went back to pay her respects. When she walked into the room, she found exactly as it was before they started cleaning. Now around the time of the anniversary of the girl's murder, all the gore returns. There still is no use cleaning it up. It still comes back, apparently.
Lawrenceburg - Whiskey's Restaurant
The restaurant was originally two houses that later become a button factory. There was an old lady that lived in the house and died in a room that is now called the Malt Room. There are several reports about the Lady Ghost. There was one report where the ghost tugged at the waitress's apron and she thought that it was another server but no one was standing behind her, another incident was the manager was sitting in the bar after the restaurant closed and smelled a strong scent of perfume coming from the back of the restaurant and nobody was in there but her.
Leesburg - Sawmill lake
Old white house around the point. Several odd vapours and apparitions seen here and strange noises heard constantly. Sometimes you can hear an adult male yelling, like he is very mad. A local legend ghost named "Whitey" is commonly seen ghost around this house. He was supposedly a drunk driver who crashed into the house about 30 years ago and died.
Lowell - Indiana Bridge
There is a mansion a little bit further down the road were 3 people were apparently murdered and thrown off the bridge. There apparitions and a strange fog have been witnessed around the area.
Madison - Jefferson County Library
There is a ghost of a young man that rides the elevator up and down and rubs and pats women. He is said to have lived there when it was a house and was confined to a wheelchair so the elevator was put in so he could get from floor to floor.
Madison - State Hospital
Several of the buildings built in the early part of the 1900's have been abandoned. These are the buildings that housed the violently insane for many decades. These patients lived a miserable existence. The cages on the building serve as a reminder of the dangerous conditions. Several orbs have been captured and strange noises are constant.
Mishawaka - Hacienda Restaurant
Workers claim to hear whispers and see apparitions throughout the old house. It has also been said that the owner of the house shot himself in the basement and the maid hung herself in the attic of the house. Their apparitions have been seen by many different witness's roaming the halls of the old building.
New Albany - Culbertson Mansion
This tourist attraction contains the ghost of a woman on the 3rd floor. She is heard walking about and some claim to have seen her. She is believed to be the first wife of the former owner and may have remained behind due to the mistreatment of her surviving children by the husband's new wife. This mansion is open to the public and guided tours are available.
Noblesville - The Hare House
Another historic building on South 8th Street in Noblesville. It was owned by one of the founding families in Noblesville. The house was used for some time as a funeral parlor. It was moved and restored in a new location within the past few years. Hauntings that have been reported include "a creepy feeling when being upstairs," "a white lady with a candle on the staircase," and "a little boy who runs around, pointing and giggling at people."
Old Oaklandon - Fire Station
At unpredicted times of the day and night, strange and mysterious things occur at this station. Shadows have been seen and bay doors have been known to open on their own.
Pendleton - Falls Creek Park
In 1945 two lovers, Jon and Rachael, were playfully chasing each other across the bridge early one morning. They just spent the whole night together doing what lovers do. As Jon chased her, Rachael tripped on her skirt and fell tragically into the creek hitting her head on one of the rocks, killing her almost instantly. Witnesses say that after Jon dove in after Rachael, it appeared that he was being held under by Rachael's lifeless corps. Ever since that day, some claim they can hear the whole tragedy and others say they have even seen it.
Peru - Old Stone House
Part of the old under ground rail road near the Wabash river on old stone road, it is said on some foggy nights you can drive by and see strange lights coming from the house, It was burned on the inside years ago and is not safe to enter but it has been bought and is going to be converted into a church.
Pike County - Blackfoot Cemetery
This old cemetery is located out in the middle of nowhere. It contains gravestones dated from the 1800's, and is a known spot for paranormal activity. Many people visiting the cemetery have reported seeing strange lights and hearing scary noises. There is even a lone gravestone in the cemetery that is separated from all the others. Legend states that a witch is buried here.
Poland - Zion Church Cemetery
It has been told of a ghost coming out in the road and just stopping in front of the cars to make you stop. Locals believe it's a warning about this haunted place. How accurate these claims are is unclear.
Portage - Crisman Elementary school
Crisman Elementary school is haunted, during school hours you can see many figures in the forest next to the school playground. Late at night u can also see a figure of a man who will be dressed in black. He will look as if he is trying to get to you, and when someone comes to help you the man will vanish.
Portage - Wolf Mansion
As the story goes, the owner killed all of his slaves, even their children after slavery was made illegal. Some have even said he went crazy and killed his family, dismembered the bodies, hid them and then shot himself. Sometimes you can see the light in the bell tower come on for no reason and there is no switch for it. People have been seen in the windows when the house was not occupied. Orbs have been spotted. One person who did an install at the house claims that when in the basement they felt breathing down their neck and that something brushed against their hair. When coming back up the stairs, something was passing along their heels. Reports of doors opening and closing by themselves and things missing and showing back up.
Princeton - Bulldog Bridge
This is an old bridge located on back roads heading east out of Princeton, the bridge has been host to many suicides, the favorite way was hanging. A man was also found there dead in his car, doors locked, windows up. This was in the middle of the summer when temperatures reached well into the upper 90's. When they found him he was already decomposing. The place is supposedly haunted by these people who hung themselves or were found dead, cold spots are often felt and in the summer you can see your breath like you do in the winter. Growling in the corn fields has also been reported.
Rockport - The Rockport Inn
This is a Bed and Breakfast and is over a hundred years old. One of the owner's wives died in the Inn and is said to haunt it and roam the halls. A ghost of a lady has been seen and heard for many years and by many of the owners and guests.
Sellersburg - Old Man Ike's
Supposedly, murders that happened years ago has made this old house haunted. Screams and loud banging can be heard where a man tortured and hung many members of his family. Located behind an old factory out of Sellersburg where Ike worked at.
Seymour - Martha White's stone - White's Chapel cemetery
The following info was submitted by Donna Garvey and remains unaltered: If you shine your lights on Martha White's stone at midnight at the White's Chapel cemetery you can see her face. You also see lights moving in the cemetery at all times of the night and if you go at midnight on Halloween and shut your car off and flash your lights 3 times your car will not start. I have seen some of the things here and my husband and brother have seen others. My brother drives a black truck and if he drives by White's chapel he cant hardly breath but if he is in any other vehicle it doesn't bother him.
Shelbyville - The Twins House
A long time ago there were two teenage boys who had gone crazy after their mother was killed by their father. The two boys killed their father in cold blood. The house is still haunted by the two boys. The house is symmetric on both sides, one for both twins to live on. On July 4th, 1940 the two stabbed each other to death. On July 4th it is said that you can hear the two boys screaming in pain from the fighting.
South Bend - Holiday Inn City Center
Some flight attendants and pilots who stay at the hotel have sworn that they have seen a flight attendant sitting on the edge of the bed looking in the mirror at them. Some say that awhile back, a pilot in the room killed a flight attendant there.
South Whitley - Whitko High School
When Whitko High School was being built, directly behind a cemetery off SR 14, a construction worker was confronted by an old woman. She told him that every year the school was open at least one student would die. When the construction worker turned around, the old woman disappeared. So far this has held to be true. Rumor is one student has died every year since the school was built.
Terre Haute - Historical Museum
Witnesses claim to have Caught many things on film here. Everything from orbs to a small mist. The orbs seem to centre around the old front staircase. The building was used as a halfway house for several years by the 3rd owners of the property. It is now used as a historical museum. Supposedly the old crib in one of the upstairs exhibits moves occasionally even though the area is closed off.
Terre Haute - Terre Haute Regional Hospital
A night nurse reported seeing a former deceased cancer patient walking from the hallway to her former room 540 on the West end of the 5th floor. She was reported as a wandering patient, when staff told her that wing had just been closed. When they investigated, the hall and room were empty, the patient disappeared.
Tunnelton - The Tunnelton Train Tunnel
A ghost of a man has been reported their many times. He was decapitated during construction and still searches for his head.
Versailles - Silver Bell Nursing Home
Call lights go off in empty rooms and the sound of children playing loudly can be heard in a room of the facility, people whistling in the halls at night when all the residents are asleep, several nurses have reported hearing someone in a room at night only to go in and it's empty but they can still feel the presence of someone there. A nurse's aid reported that the doors to the laundry room shut and locked on her and she had to climb out a window to get out. It used to be a hotel in the 1800's before becoming a nursing home in recent years.
Wabash - Wabash County State Forest
Near the Salamonie Reservoir, black shadows have been seen running through the forest. Strange lights also have been known to appear, along with a foul odor. Witnesses have even claimed to see wolf-like creatures wondering about the forest. Hikers say that time seems to stand still while hiking and the trails appear to shift, causing some unlucky people to be lost.
Wayne Town - Lester B. Sommer Elementary
Some people say that a little girl lived there when Sommer was not built yet. She was tortured and abused by her father. Then one night, she tried to run away and her dad came chasing after her. He grabbed his gun, and shot her and she fell and died. To this day she is buried under Sommer, and apparently, at night you can go in the rest room and the lights will flicker and you can look under the stall and see her sneaker and boot.
West Pittson - The Smurl Haunting
The claimed incidents began in 1974 and lasted until 1989 in the home of Jack and Janet Smurl. Whether the haunting was genuine or an elaborate hoax is debated. According to the Smurls, the first signs of paranormal activity began in 1974. They reported that a television set burst into flames, and a stain appeared on a carpet overnight. Water pipes began to leak even though they were repeatedly re-soldered by a plumber, and scratches resembling those from a large cat appeared on paintwork and bathroom fittings. Toilets flushed without human intervention, footsteps were heard on the stairs, chest drawers opened and closed unaided, radios worked when they were not plugged in, rocking chairs rocked while empty, and a sour smell filled the house. In 1985, John and Mary claimed to hear loud, obscene language, and Jack and Janet's house often became extremely cold. Two days after this, an icy cold swept the house and a strange black human shape allegedly materialized in the kitchen in front of Janet. It was about five feet nine inches tall, and with no facial features. It later appeared to Mary Smurl in her kitchen. Several TV specials and movies where made about the experiences here.
---