Haunted Louisiana


Welcome to the haunted hovels section of haunted Louisiana. Please select a link below to view information on that location.
If you know of a haunted location that's not in the list then please tell us about it and share your experience, you can submit a haunted location by clicking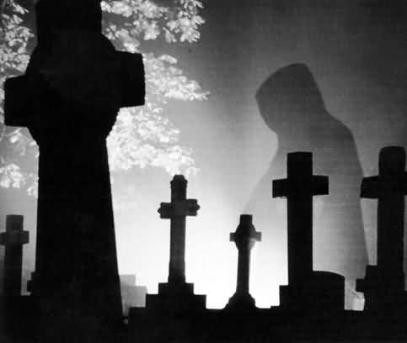 Please note that new locations are always being added, so please check back if you don't find what your looking for. Alternatively you can use the search function on the home page as there are hundreds of haunted locations which have been submitted by our users which appear on various pages of the site.
Also a new section on haunted hotels in New Orleans has recently been added, complete with history and hauntings information as well as contact details, you can find it by clicking Here!
Brief History of the state and it's hauntings


The history haunted Louisiana is long and rich. From its earliest settlement by Native Americans to its status as linchpin of an empire to its incorporation as a U.S. state, it has been successively bathed in the cultural influences of American Indians, France, Spain, the Caribbean, Africa, and the United States, and has subsequently developed a rich and unique symbolization of cultures. The state was also a major importer of slaves for over 50 years and transported thousands from Africa. The state is also littered with ancient Indian burial grounds, as well as being the site of some major battles involving several different nations. Please select a location from the list below, but remember, new locations will be added so please check back if you cant see what your after.
Featured Haunted Louisiana locations


New Orleans, The Lalaurie Mansion
New Orleans, St Louis Cathedral

New Orleans, The Cornstalk Hotel
New Orleans, Woodland Plantation

St. Francisville, The Myrtle plantation
Vacherie, Oak Alley Plantation

Washington, Nicholsons Home
---
Other haunted Louisiana locations


Arcadia
There is a site here where Bonnie and Clyde were reportedly killed, The story goes that on a full moon, apparitions of the pair can be seen and sounds of gun shots are heard.
Anniston - Jacksonville - Fort McClellan
A very old fort that is now closed, but people are still aloud to go out on it. Almost every building is abandoned. It was built back in the 1800s for military use. Almost every building and every foot of that land is haunted.
Basile - Basile high school
In Basile High School's old gym there has been seen seats moving up and down. There also had been lights flickering on and off.
Baton Rouge - Louisiana State University - Pleasant Hall
Several accounts of murder/suicides have been reported. Most famous is the incident in room 312: The story goes that one night a girl and her boyfriend got in an argument. The girl shot her boyfriend, but he survived. She ran upstairs into her own room, 312, shot herself and died. Strange noises and sightings have been reported.
Baton Rouge - Old State Penitentiary
Now housing Louisiana State Police Headquarters and Barracks this place is a veritable hot spot of ghostly activity. The old execution chambers and morgue now house offices and the main two story building is located over a basement of some sort which is always dark and seeps with water due to the high water table in Louisiana. Employees have experienced the sound of footsteps on numerous occasions, which upon close examination could have no earthly explanation. Other phenomenon includes radios turning themselves on and off and dark spaces, which take on malignant life of their own.
Baton Rouge - Spanish Moon
This downtown area nightclub is inhabited by at least one known ghost. During the 1880's, the building served as a firehouse. It has seen many occupants since then. It was even used as a "wino flophouse" about thirty years ago. This era is where the spirit is believed to have originated from. Manifestations include apparitions of a young man; beer taps turning themselves on, strange noises, and flying glassware.
Centerville - Susie Plantation
The Home was built in early 1800's. Ghosts include an unknown black male who has appeared in photos and Addie E. Harris, who's parents owned the house. The Working Plantation was given to her husband James Stirling Hereford two years prior to her death as a Wedding Dowry. She died in childbirth in 1876 at the age of 22 yrs old. Her Life ended at a young age and she was put to rest on the grounds of the home she grew up in and loved dearly, It seems she has chose to remained there. Her Tomb can be seeing today standing stately beside the house with a marble slab adoring the tomb. Upon the slab is an eerie inscription, it reads "Weep Not For me, I am not dead, I only sleep". That is true, she has appeared there at least once in full view and there are many other happenings at that home.
Chalmette - Chalmette Battlefield
This is the battlefield where the Battle of New Orleans took place. People have said to have seen ghosts of the soldiers walking around as if they were at camp. There are also accounts of a headless ghost that walks the levee at night. The house on the premise "The Beaurgard House" served as an impromptu hospital for the American soldiers. Sounds of guns and cannons have also been heard.
Cheneyville - Loyd's Hall
The ghost of a Confederate soldier has reportedly been heard walking through the house and playing the violin. The smells of food cooking or coffee brewing at impossibly early hours of the morning, have also been reported.
Elizabeth - Town Hal (old hospital)
its said that at the old hospital where people have died there, claims of hauntings of people walking the halls, actual shadows of an old lady, moving of the curtains, voices of little girls, women and boys will whisper into the night.
Fields - Hyatt High School
The School has been proven to be haunted. People have died inside the school. People say that the school is built on old Indian graves. People say that you can hear toilets flushing, voices, basketballs bouncing, lockers slamming, doors locking by themselves, and lights cutting off and on. The school will make you not want to come back.
Fiske Union - ghost bridge
This bridge is haunted by the woman who was killed there in a car wreck years ago. She continues to look for her boyfriend there who was in the car with her. Sounds of screams and reflections of headlights can be seen in the water and in the trees surrounding the bridge.
Gretna - The Jungle Rock Club
Old night club that has been reopened after many years of being closed down. Since remodeling has started, voices, loud bangs (almost like a firecracker) in the restrooms, tools disappearing. Rumor is the original owner committed suicide in the men's restroom by shooting himself.
Houma - Oak Manor Cow Graveyard
many a times people have reported sounds of mooing and seeing white, clear cow figures grazing. some people even say they are coming after them and scaring them off the roads.
Jefferson's Island - Joseph Jefferson's Mansion
This mansion is haunted by Joseph Jefferson's (the founder of Jefferson's Island) ghost. Green balls of light fly through the air and chairs slide down the halls, even footsteps can be heard.
Logansport - The Dowling House
In this house there are recorded to be two ghosts that haunt this location. The owner claims that a little girl pinched her arm while she was cooking, and then threw a tomato off the table and also claims the girl calls her name while she's in the kitchen. The son of the owners claims he has seen a shaggy haired man dressed in a civil war uniform at the foot of his bed on more than one occasion. Also while watching t.v. the channels will all of a sudden change without anyone touching the t.v. or the remote. Beside the house is an old graveyard. Some believe could be built over some unmarked graves from a long time ago.
Metairie - Odin's Inn
There are cold spots, unexplained noises, a man appeared in the mirror, lights turning on and off and silhouettes / apparitions appear.
Natchitoches - Front Street
The old area part of the town is known as front street. Many of the town residents and shop owners of front street have reported seeing a man dressed in confederate uniform roaming the bricked street.
New Orleans - The Andrew Jackson Hotel
This old "adults only" hotel was once the former site of an all-boys boarding school that was completely destroyed during the infamous New Orleans fire of the 1700's. Five boys died in this fire. Guests have reported hearing the boys laughing and playing outside in the courtyard of this hotel. Others have reported seeing an apparition of a General resembling Andrew Jackson.
New Orleans - The Castle Inn
Its a fantastic Bed and Breakfast in the Garden District or New Orleans. It has a couple of ghosts; a black man who burned in the wood shed that "smokes," and a little girl who just wants to play. It is a fantastic Bed and Breakfast, and you can request the most haunted of the rooms. (Mostly on the 3rd floor).
New Orleans - Lamothe Hotel
A witnesses once stayed in a room in the cottage off the house. Almost immediately after shutting off the light to settle into bed, a woman emerged from the closet area and drifted up to the his bed. After minutes of telling her to "go away" she finally slowly vanished. He stayed up until sunrise because he was so upset.
New Orleans - The Morgue bar and lounge
The building which currently houses The Morgue bar and lounge, 626 St. Phillip Street, was built in 1849. It was originally used as the city's first integrated mortuary, particularly during the huge Yellow Fever epidemic of 1853. Ten thousand people perished in New Orleans that year alone. Though paranormal activity has been recorded in the main bar area, the most well known haunting here is of the mortician's daughter. She used to steal jewelry from the dead.... and still 'borrows' items from unsuspecting ladies who use the women's restroom. You see, the restroom area was once the place was the bodies were stored. Obviously, the new owner has a sense of humor - the house cocktail is called Embalming Fluid, and is just about the right color too.
New Orleans - Pirates Alley
The ghost of the famous pirate Jean Lafitte is sometimes seen around 3:00 a.m. walking up and down the alley named after him.
New Orleans - Pontchartrain Hotel
On a visit to New Orleans we stayed in the Pontchartrain Hotel in the Garden District. Cold spots have been felt, and the elevators stop at different floors all on its own.
New Orleans - The Super Dome
During Hurricane Katrina, numerous people were killed in the Super dome. There were two suicides, people were raped and murdered, and others died from natural causes. Apparitions roam around during games and at night.
New Orleans - Vieux Carre - Place D'Armes Hotel
Guests have been awakened in the middle of the night by a knock at the door. Upon answering the knock they find a small girl in old fashioned nightclothes asking if they have seen her grandmother. She then fades away.
New Orleans - Hotel Provincial
Briefly turned into a hospital during the Civil War. Many soldiers died there, and of course, haunt the hotel, specifically, building number 5. A young girl on vacation with here family stepped out of the shower, and had to step over a bunch of "towels"...then she noticed they were bloodied bandages and sheets. A security guard stepped out of an elevator, only to have the room before him transformed into one of the hospital wards, full of wounded soldiers.
Ruston - Louisiana Tech University
A ghost is said to haunt Howard Auditorium. The seats in the auditorium are spring loaded and pop back up when you get out of them. However, if you go in there alone, one seat will always be down. If you go and push the seat up, later the same seat or another one in the auditorium can be found down, as if someone were sitting in it.
Shreveport - Taylortown Tower
The Bell tower which was once part of a church, now stands alone in a pasture off the side of US Hwy 71. Legend has it a bride was waiting for her soon-to-be husband who died in a car accident on his way to their wedding. Many stories exist about the way the woman actually died. Some say she fell down the stairs to her death because she was upset, but still others say she hung herself in a fit of depression. People claim at midnight the bell tolls and a woman's screams can be heard.
Vacherie - Oak Alley Plantation
The daughter of the plantation owner fell down the stairs and had to have her leg amputated when she was injured from her hoped skirt. When walking on the stairs witnesses have reported a pinch in their leg where the girl was hurt. The ghost of the wife of the plantation owner can be seen riding her horse through the long alley of oak trees in the front of the house looking for her husband.
West Shreveport - The Old Jail - a.k.a. - The Pea Farm
The Old Jail is covered by woods and located on W.70th street about 2 miles from Water town. It has been said to hear moans and cries. There are many dark corners and rooms that you cannot see in. They believe that a murder happened in the kitchen. There is also a basement that has an old hand-crank electric chair in it. A few yards away is the female jail that seems to have an upper story but no way to get up there. The female jail is the most haunted due to beatings and killings of the prisoners.
Zwolle - Grady Hill
There's a story about a woman who had a baby and her husband or boyfriend took her baby and killed it. The woman went looking for the baby and found the man in a boat with the dead baby. After that no one knows, but the story ends with the woman known as the Crying Woman, walks around Grady Hill crying for her baby. People all over town have heard her crying and some have even seen her.
Haunted Louisiana - Back to top
Real haunted places in America