Bodelwyddan Castle, Denbighshire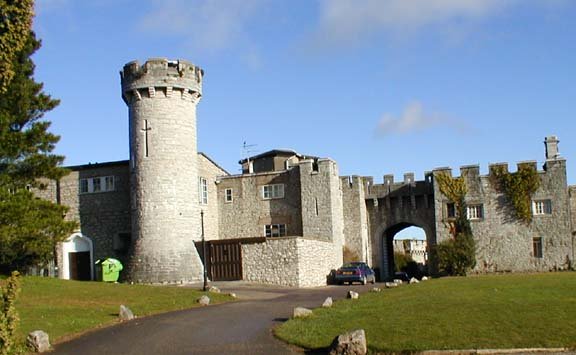 History


Bodelwyddan Castle (in the village of the same name) is a mid 15th century building near the village of Rhyl in Denbighshire in Wales. Originally built as a manor house in 1460 by the Humphreys family of Anglesey, the building was purchased by Sir William Williams in 1680. The castle which stands today was reconstructed during 1830 - 1852 by Sir John Hay Williams and his team of architects.
By the time the 1920's had come round, the costs of up-keeping the castle were spiraling out of control and the Williams family leased the building to Lowther College, an all girl's school. The school eventually closed in 1982 due to more financial problems, before finally being bought-out by Clwyd County Council, who are currently running the castle as a visitor attraction.

Hauntings


Many people who choose to take part in the overnight ghost tours and vigils at the castle claim to sense an unhappy spirit of a woman who was apparently made unhappy during her life by her husband.
Even more unnerving if you're planning a visit, is the fact that mediums regularly pick up on two restless spirits. One connected to a suicide and one connected to a murder... During the renovation work in 1830, Sir John Hay Williams actually unearthed human bones near the chimney, but wisely (or perhaps unwisely?) they were stuffed back inside the wall and remain there to this day.
Bodelwyddan Castle- Back to top