Haunted places in Illinois


Welcome to the haunted hovels section of haunted places in Illinois. Please select a link below to view information on that location.
If you know of a haunted location in this state then please tell us about it and share your experience, you can submit a haunted location by clicking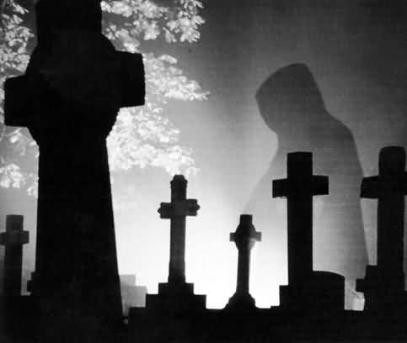 Please note that this section is always growing and new locations will be added when time permits, so please check back if you don't find what your looking for. Alternatively, if you know of a haunted location that isn't in the list, then feel free to send me a message in the contact section and I'll will make it a priority to cover it for you. But for now, please enjoy what information has been provided.

Brief History of the state and it's hauntings


The Illinois Territory was created on February 3, 1809. In 1818, Illinois became the 21st U.S. state. Early U.S. settlement began in the south part of the state and quickly spread northward, driving out the native residents. In 1832, some Indians returned from Iowa but were driven out in the Black Hawk War, fought by militia.
During the Civil War, over 250,000 Illinois men served in the Union Army, with the 4th most amount of northern troops, as with many other states, many burial grounds and battle grounds litter this state, once again giving it the potential for hauntings.
Featured Haunted Places In Illinois


Alton, The Mineral Springs Hotel
Ashmore, Ashmore Estates

Bartonville, Bartonville insane asylum

Bullvalley, Stickney mansion

Chicago, The Congress hotel

Crystal lake, Palmer house
---

Other Haunted places in Illinois


Abingdon - Abingdon Middle School
There have been stories of a teacher who hung herself because her child fell down the stairs on a tricycle. people have heard screaming and yelling and squeaking of the tricycle tires. There have also been sightings of the woman and child together. There has also been blood stains found on the walls of every room and above the steps of were she hung herself.
Allerton Park - Allerton Mansion
There have been reports of a mysterious lady in white. She is a guest that frequently visited there, according to witnesses and old photos of people that used to go there as a guest of Mr. Robert Allerton. She has been seen walking along the pond in the back of the mansion, and in her room putting on hats and gloves. She's been heard coming down the stairs and pacing the hall in front of her room.
Alton - Lovejoy Monument cemetery
In the cemetery is buried a little girl that died suddenly from a mysterious illness and its said she walks around the cemetery and darts behind the gravestones like she is playing hide and seek. Also witnessed is the ghost of Elijah P. Lovejoy walking around his monument. There are said to be constant cold spots around the cemetery, even if the weather is hot.
Alton - Lovejoy School
Many reports of ghostly walking, doors opening and closing, on their own, lights going on and off, and objects being projected across the floors. It is believed that the school is partially located on Indian burial grounds. There have also been ghostly sighting of apparitions and the scent of strong perfume.
Alton - McPike Mansion
The owners have an outside annual Halloween bonfire. The house is extremely creepy looking and the owners are trying to restore the mansion to its initial glory. It is now condemned by the city of Alton, so you cannot go inside the mansion. There is a lot of history and unexplained things that go on here. Presences felt, perfume smelled, apparitions, and strange electrical phenomena.
Alton - Milton School
Built in 1900 and once attended by Robert Wadlow (The Alton Giant), and home to at least three spirits who are very active. This is a must see if in, or near Alton! Phenomena includes touching, voices and noises, to full bodied apparitions. Psychics claim the spirits are of a young student killed by a faculty member, a janitor, and the killer himself.
Alton - St. Anthony's hospital
Said to be a very haunted hospital. There are at least three ghosts there. One is a small boy on the third floor in the administration area. Another is said to be on the second floor near the endoscopes dept. the third is on the first floor in the sterile processing dept. this ghost is said to be one of the nuns from the order that is in residence at the hospital.
Anna - Choate Mental Health and Developmental Center
Reports of apparitions of people running, people standing in the windows as you drive by, also reported is a man that walked in the tunnels and felt a hand on his back. It is reported that there are faces in the buildings and the upper and lower levels of the cottages are also EXTREMELY haunted by nurses and prior residents. There are also reports of a devil dog attacking a resident and when lights in the room were turned on there was nothing but scratches all over the persons body. There are several accounts of choate being haunted but it is mostly under choate in the tunnels where all of the activity happens because the old buildings burned and all that was left was the original basements, which is now the tunnels that run all under choate and some even run out of the area.
Anna - Union County Hospital and Nursing home
On the second floor of the hospital there is said to be the ghost of a little boy who died in the 50's and people have often claimed to of seen him during the night. In the nursing home there are many people who were once residents there and every now and then it's said you can catch a glimpse of them.
Antioch - Antioch Movie Theatre
This old theatre has been around since the 40's. It used to be an old theatre house, where plays were held. There has been many stories about the old theatre. Like a girl had hung herself from the balcony and that Al Capone had tunnels dug underneath the theatre leading towards Fox Lake. If those stories are true or not is unclear, but employees have reported that flood lights have come on out of nowhere and turned off by themselves. They have also reported hearing things after hours like noises, bangs, and people on the stairs. Some employees report having a scene that there is something else in the room, when they are completely alone.
Aurora - Baymont Inn and Suites
Room 208 Is said to be very haunted, An employee reports a guest coming downstairs and wanting out of room #208 because he woke up and felt someone strangling him with no one there.
Aurora - Leland Tower Hotel
The Leland Tower, 21 stories and the tallest building in Aurora is said to be haunted. Numerous suicides have taken place by guests jumping from upper floors into the Fox River. At night bad smells come from the elevator banks and the elevators seem to moan.
Aurora - Mount Olivet Cemetery
Many people have reported women in 1950's clothing are seen in the cemetery standing by a 1958 Lincoln Continental. They seem to melt and fade away.
Batavia - The Batavia Inn
Reports of visitors feeling a ghost running its fingers through their hair and extreme cold spots, so cold in fact people claim to be able to see their breath.
Belleville - Pasta House
It is said to be haunted by a family that was killed when it was a hotel many years ago. People have reported being there late at night and being able to hear a woman and child scream.
Belvedere - Blood's Point Cemetery
Sightings of white orbs and mists. Electrical malfunctions such as flashlights turning off and cameras turning off, items that function normally outside the cemetery, Also heard, peculiar cries, whistles and whispers, and an occasional growling from around the shed area.
Buckner - Harrison Cemetery
In this cemetery are thought to be 2 ghosts. They are supposedly guarding the cemetery and thought to be a man and a woman. The man usually shows up as an orange glow in a field beside the cemetery. The woman is usually a whitish glow. She usually shows up near a group of pine trees in a far corner of the cemetery.
Charleston - Eastern Illinois University - Pemberton Hall
Here a young college girl was allegedly brutally murdered, before winter break, by a psychotic janitor. Clocks turn back in time, voices are heard in the halls and doors mysteriously lock after the young girls enter. Wet footprints on the floor have also been reported. The floor where she was killed is closed off but mysterious music still plays from a piano she once liked. The murder supposedly took place on the fourth floor, which is now boarded up.
Chicago - The Givins Castle
In the small town of Beverly located in Chicago's Southside, there is a castle that an Irish man named Givins built for his wife while she still resided in Ireland. She died before she got to live in her castle. She lives there now however, and can sometimes be seen walking up the hill that leads to the castle door.
Chicago - Graceland Cemetery
Graceland Cemetery is one of Chicago's oldest graveyards and boasts several Haunting's. The most famous is the spirit of Inez Clark. Inez was just shy of seven years old when she was struck by lightening at a family picnic. Her parents, distraught over the loss, had a life-size statue of the child erected at her grave site. The statue is enclosed in glass, protecting it from the elements. On rainy nights, when thunder is rolling, the statue reportedly disappears from the glass box, and a young girl can be seen roaming the cemetery grounds.
Chicago - Humbolt park
More Haunted places in Illinois submitted by our visitors, the following was submitted by Eric and remains un-altered: I used to live there and was always experiencing strange occurrences. One night I came home late and was sitting in the park when I felt a group of 10-20 presences walking up on me, thinking it might be gang members I looked around and saw none. About a minute later i felt these negative entities getting closer and had a strong urge to leave. I ran home and later that night alone in bed something kicked me in the back so hard it knocked the wind out of me and yelled my name very clearly and loudly. The next day I was walking through the park and noticed a sign explaining that the park was built around 1890 and looking back at all the people that have been killed near or in that park over a hundred years I believe there is a lot of negative spirits in that park that probably come out at night. The park takes on a whole different feel when the sun sets.
Chicago - Loyola University Chicago
Urban legend has it that long ago, a Jesuit priest and a nun had an affair. The nun found out that she was pregnant, and wanted the priest to runaway with her, so they could raise the child. The priest refused. The nun hung herself on the 13th floor of the Skyscraper building, the priest found the body, and jumped out of the window. The top floors of the building have long been vacant, but the light in the room where she killed herself can be seen lit from the outside. Also, those that have ventured up there have seen apparitions of the nun and priest walking hand-in-hand. The story here is just a legend and it is not know how true this is.
Chicago - Options Exchange Building
In 1979 two traders had a disagreement over a trade. They decided to settle the matter outside by the horse statue. One of the men was so badly injured that he died before the paramedics could save him. To this day, janitors say they can hear what sounds like two men arguing after everyone has left.
Chicago - Robinson Woods
Reports have been made that you can see black shadows, red, or white orbs, scents of violet, or lavender at times. Pictures of ectoplasm mist can be seen through photography.
Chicago - Webber road cemetery
more haunted places in illinois submitted by our users, the following is by Mariela and remins un-altered: A girl named Mary , had died in a car crash and was buried in that cemetery that is by rt 59 and it is said she asks people, mostly taxi cabs for a ride but when they get close to that cemetery she gets out the cab , walks into the cememtery and tells them to tell her parents she is there , gives them the address , the cab goes to the house and see's that she forgot her sweater and knocks on the familys house. Someone tells him that she was dead for 3 years and that every night on her death anniversery like today.
Cicero - Morton College
This school is haunted by the spirit of a girl named Emily who was murdered. Before the school was built, her body was found buried on the site after being killed on Laramie Bridge. She has been spotted on the roof at night by security guards. She is rarely seen by the students though. Emily has also been witnessed in the theatre.
Clarendon Hills - The Country House restaurant
It is said that a young women with her child came into the bar one night upset and alone. She became angry when she asked the bartender if she could leave the baby in his care while she went out do some things. He refused, fearing that she was going to abandon her child. She then stormed out of the restaurant and sped away in her car. A few miles down the road, the women and her child were found dead in a car accident. Nobody knows whether she intentionally rammed her car into the tree, or was just an accident. Many people, (mainly the employees) have felt or seen the ghost. She haunts the upstairs storage area where the lockers and dry supplies are. She has locked people inside the room, flickered lights on and off, and has broke many dishes and glasses.
Colchester - Vishnu Springs
Vishnu is an old abandoned township located just west of Colchester. There are feelings of being watched, and shadow like beings seen in darkened corners. Pictures taken reveal orbs and a mist that is not visible to the naked eye.
Collinsville - Keeblerrd Mansion
This old mansion used to stand on the curved Keebler rd. It had at one time a stage like place in the basement with leg irons still in the concrete walls where they used to auction off slaves. At night, people have claimed to see candles moving from window to window. Rumours about how sometimes slave women could be seen walking from the house to the old cemetery right down the road with baskets of clothes on their heads. Strange noises could be heard at different times, especially at night. Several years ago, the house mysteriously burned down, and the old cemetery now goes unnoticed, but the old-timers remember it and where the house and cemetery were located.
Collinsville - Miner's Theatre
Located on Main Street, Miner's Theatre is supposedly haunted by three ghosts. The first two are supposedly brothers, and one killed the other for ownership of the Theatre. The murderer is supposedly hostile, and the actors who frequently act at Miner's always tell the new people to leave the murderer and his brother alone, and to never call on them. The third is the spirit of a young woman. She is a mischievous ghost, and harmless. Often, actors will find make up or costumes missing, only to find them after they looked everywhere they could possibly be. One time, a young actress was putting on make up, and couldn't find her mascara, so she went on to put on something else, when suddenly, the missing mascara rolled off the vanity, and rolled in the opposite direction the floor slated to.
Crystal lake - Mount Thabor Cemetery
Red, green, and white glowing balls of light have appeared in photographs taken at this fairly isolated old cemetery. Erie shadows are also seen fluttering about the cemetery at night amongst a mass of green mist which sometimes engulfs the graveyard. Motorists passing this cemetery at night have often seen balls of light floating towards the road.
Decatur - Greenwood Cemetery
Arguably the most haunted cemetery in central Illinois. Greenwood is home to "the Greenwood Bride" who can be frequently seen and heard weeping. The Civil War section is filled with Confederate prisoners who died from yellow fever. Their bodies were buried in unmarked graves. Many say that these soldiers still walk the hills of Greenwood Cemetery and will even confront you. A host of other spirits who prowl the confines of this large graveyard. For decades Ghost lights have been reported on the southern edge of the graveyard.
Des Plaines - Maryville Academy
Back in the 1930's when the Academy was used as a Catholic orphanage, there was evidence that the girls' dormitory was haunted by the spirit of a nun. There were sounds of footsteps, swishing of skirts, and the sound of the rosary beads clicking, but the nun herself has not been seen
DeSoto - Desoto Grade School
In 1925 when the tri-state tornado ripped through this community it levelled the two story brick building killing many children. At night you can still hear children laughing and playing through the halls and on the playground.
Elgin - Elgin Psychiatric Hospital Cemetery
Documentation of patients being tortured in the turn of the century era before science understood insanity. They then were buried five in a grave with the names of the bodies on top marking that grave. All kinds of supernatural activity here, ranging from orbs to apparitions.
Elgin - Elgin State Mental Hospital
Elgin State was a relic of the 1950s era of using pain for mental treatment. Electroshock and cold therapy were some of the ghastly methods used on patients. Many died and as the years went on, and the cemetery ran out of room, the bodies were incinerated in the basement. The campus is shut down, and is closed. Reports include tapings, screams, shadows, lights inside, cold spots, and fog. Inside, visitors claim to see blood stained walls, and smell the scent of decay. Many consider it the most haunted place in Chicago land.
Elgin - Old Gail Borden Library and City Office Building
No reports of deaths in this building yet doors open and close, lights turn on and off on their own and reports from employees of phone calls that tell them exactly were they are and what they are doing that can't be traced, even when the phone line is un-plugged. The building has now been torn down and turned into a parking lot.
Equality - The Old Slave House
The story of the Slave house is the owner built the house to breed slaves and sell them down south. He had many studs and his most famous was named Big Jim. All of the Slaves, including Big Jim were kept chained in little rooms in the attic. Slavery was Illegal in IL, so the owner has a side entrance built on to the house that a wagon could pull up to and a person or persons could be taken into the house and up to the attic without being seen. Some of his victims were free blacks that he kidnapped and held captured until they were sold down south when he was done breading them. To this day the attic still has the little stalls with the chains on the wall and floor. You can hear the moaning and crying of the slaves. Some reported seeing Big Jim in the Attic and other places in the house and there is a lot of activity here. The owners would give tours and even let people spend the night in the attic. It is said no one has ever been able to stay till dawn in that attic. A few TV crews, ghost hunters and psychics have tried and failed.
Evanston - The First Methodist Church of Evanston
The sanctuary is haunted by the ghost of a man in a black business suit. He has the way of not being involved with anyone in the room that all ghosts have. He walks down the side aisle in the sanctuary, coming out from behind one pillar and walking behind the next and disappearing. It is unknown who he is or why he is haunting the church.
Galesburg - Knox College
Returning from a study group one night, a beautiful student was bludgeoned with a brick, and left to die on the steps of her dorm. Some say late in the evening, one can smell the essence of perfume in the stairwell, as if the student keeps a vigil of protection over this dorm.
Gladstone - South Henderson Church
A college group from Knox College took a field trip to the cemetery next to South Henderson Church. They took cameras and surveillance equipment and found many strange things. They found lots of orbs and deducted that the cemetery is a gateway to the other realm.
Goreville - Happy Hollow
Various sightings and sounds have been reported through the years. Civil War infantry have been seen walking around, ghost cowboys, and other apparitions have also been seen. Also, it is reported that if you drive through there after ten PM, you will see no wildlife in that area until the morning.
Granite City - Odd Fellows Cemetery
More haunted places in Illinois submitted by our visitors. The following is by Justin an remains un-altered: The Odd Fellows Cemetery also known as Irish Cemetery and as Spanish Cemetery. Its an old cemetery down the street from the WalMart in Granite City. It was owned by the Irish family. It is said that if you trespass onto the cemetery, the ghost of an Irish family member will actually scare you so much, that you will have a Heart Attack. They said it only happens at night though, and to people that are not there to mourn the deaths of the Irish.
Harpo Studios - formerly the Chicago armoury
Was the sight of a makeshift morgue after the Easton tragedy. There were 1,500 people that died in the incident, and they're bodies brought to the armoury for identification. Numerous stories of the armoury which is now Harpo Studios, being haunted.
Hartsburg - The Old Red Barn
Near Hartsburg in a small wooded area is where cultists used to practice in an old barn. The barn has been burned down, but lights and apparitions can be seen, as well as strange noises can be heard here.
Havana - Power Plant
The Havana power plant is built over a Native American burial ground. The workers have reported they have heard gun-shots and war cries of Indians and powerful surges of energy. One worker said he felt a piercing blow to the chest. He still claims to have a scar where the blow occurred.
Joliet - Frank Shaver Allen house, corner of Morgan and Dewey streets
The Frank Shaver Allen house haunting was well-documented in the local press in the late 1970's after a team of psychics and a Joliet newspaperwoman investigated it. The family then living there cooperated in the investigation after having experienced very dramatic paranormal events for over a decade. The house was built for wealthy Frank Shaver Allen in the latter half of the 19th century. He is believed to be one of the lingering spirits there. Also, reported is an elderly woman, believed to be someone who died from a terminal illness in the house; a former nanny and her charge, a young boy; and other spirits not identified. Many, many sightings of spirits and other strange events have occurred at the residence and have been witnessed by occupants, visitors, the psychics and reporters and others such as gas meter readers, etc. A boy who lived there experienced repeated visits from the ghostly nanny and boy who repeatedly invited him to join the ghost boy forever as his playmate. Unexplained, illusory fires have been seen there. A renovation of the house inspired a wave of supernatural occurrences. The usual door slamming, odours, shadow-figures, unexplained voices and screams abound.
Kewanee - Amityville House
An old lady died here of a very painful disease shortly before a man hung himself at the same residence. Even though the house has been burned, at certain nights you can hear the blood curdling screams of the old lady, and see the rope from which the man hung himself. The deaths are true and even documented.
La Grange Park - Park Jr. High
The school used to be a nunnery in the 1950's. It was rumoured that a nun killed herself in one of the upper floors in the building. Now she haunts the room. Students found erasers missing, felt chills around the room, and heard voices in the absence of the teacher.
La Salle - Kaskaskia Hotel
Many Haunting's have occurred here. A girl supposedly committed suicide by jumping off the top floor (six stories) back in the 1920's. However, it is said that she was pushed by her boyfriend during a fight. You can hear the clicks of her heels throughout the day and night. Also, coins are thrown in the lobby from time to time. The worker's elevator opens by itself and takes the employees to floors that they didn't push the buttons to, especially the basement. The hotel is now out of operation.
La Salle - The LaSalle Inn
In the early 1920s there was a prohibition and this is where Al Capone stopped routinely on his way to Iowa and further west. It has been reported that his and other ghosts haunt this hotel in the basement. Late at night you can supposedly hear them playing cards and getting drunk.
Lacon - old Salem cemetery
Old Salem is the oldest cemetery in the area. It has many stories of Haunting's and strange happenings. There is said to be a grave of a young girl who died in a fire, and that it is impossible to light a match anywhere near her grave. Also there has been a lot of local's mention of car problems upon leaving the cemetery.
Lake Forest - Barat College
The school is over 100 years old and there have so many ghost sightings there that you could write a whole book about it. Apparitions that have been seen include 3 children (2 girls and 1 boy), Nuns ( the school used to be Catholic and the Nuns used to live on campus) a groundskeeper and various others. A large majority of students have seen or heard unexplainable phenomena.
Lake Forest - Schweppe Mansion
The mansion was unoccupied for 50 years after the owner committed suicide, while mourning the death of his wife, Laura Schweppe. The ghost of the family's servant haunts the mansion's hallways and corridors, while the ghosts of the owners haunt the bedrooms. Its said one of the windows in the master bedroom never needed to be cleaned, while all the others collect dust over the years.
Lincoln - Lincoln College - University Hall
It is the oldest building on campus and several people have had strange experiences there. Reports of foot steps, and things being knocked over or disappearing. Also a face is said to sometimes appear in the bell tower. At night in the windows you can see white shadows through the 4th floor windows. Some people claim that they have felt something watching them.
Lisle - Benedictine University
Almost every type of haunting there is has been experienced here by students, teachers and employees alike, stories range from apparitions, being touched by unseen forces, items being moved or disappearing, cold spots, the list goes on. Claimed to be very, very haunted.
Lockport - Lockport's Freshman Center
apparently the school used to be a jail. its old and theres no air conditioning. you hear noises and see people vanishing who are dressed oldly. Theres a spiril starcase going down to the basement under the school where the pools at ...someone hung themselves there and you hear noises and things... you hear slamming doors in the school also.. and in the basement theres halls where they lead no where or secret passages... in the gym its the oldest part of the school at the top of the blechers its freezing cold which is creepy because there is no air conditioning. its said its because a bunch of people hung themselves from the bleachers and the basketball hoop.. you get cold flashes.. hear whispers its creepy.
Macomb - Western Illinois University - Room 1117
It has been reported that a girl who once lived in this room still haunts it today. As the story goes a freshman girl was pregnant but didn't want her parents to find out and so she delivered the baby in her room and then threw the evidence, including the child down the trash chute. The girl then returned to her room and hung herself in the closet. Today the cries of the baby and the moans of the devastated girl can still be heard.
Macomb - Western Illinois University - Tanner Hall
In this building, there is a ghost on the twelfth floor. In 1972 a young man ran into the elevator door during a water fight. He fell to his death in the elevator shaft down to the fourth floor. Many occurrences such as people being touched and seeing a mysterious male on the floor have been reported.
Manteno - Riverside Rehab Centre
A long time ago this building use to be a morgue. On the top floor in the nursery, a crazed nurse hung her self in the shower by the shower head. For many years to this day that tub has been boarded off. Late at night, there have been ghostly reports of a young women's face in the top window. Also, workers have heard strange noises at around midnight.
McClure - Grapevine Trail
Also known as dead mans curve, It is said that several car accidents have been documented on these treacherous roads. One in particular killed a couple of teenagers. Apparently, on a certain night around midnight you can hear the screeching of tires and a crash. Shortly after the crash you can hear the screams of a woman and then an explosion.
Middletown - 400th Avenue Bridge
This site is where hangings took place. The tree, bridge, and fields are haunted. Whisperings, talking, chains, and screams can all be heard. Apparitions have been seen on numerous occasions.
Mounds - Wagner Hill
The tombstones glow and there is often a figure of a woman in white seen floating around. It is said it is the ghost of Mrs. Wagner. She killed her husband after he was caught cheating on her. If she catches someone there it is said that she will throw things at you. If they hit you, it will kill you instantly and the next person that ventures in there will see your body hanging from nearby trees by a rope. This sounds just a little far fetched to me though.
Mundelein - First Murder House
The first murder in Mundelein took place in this house. A wife was having an affair and the man she was having an affair with shot her husband in the front hall of their house. The family that lives there now has reported strange happenings. Every so often they will see a white figure floating at a very high speed through out the house. Unexplained objects moving and noises have also occurred.
Normal - Illinois State University - Williams Hall
Williams Hall was once the first library when ISU was originally built. Angie Milner was the first librarian there. When ISU expanded, they erected a new library, Milner Library, in her name. However, the old librarian prefers her original home in the first library, now Williams Hall. Workers and visitors say that you can hear footsteps in the small room in Williams where rare and expensive books are still kept. The only way into this room is thru sign-in. So nobody can be in there without the on duty worker's permission. Sometimes, books are shipped-out to be rebound, and after they are placed back in the old room, they are found just as tattered as they were before. She stacks books in odd fashions, and has been sighted by a handful of workers and students. There have been many occasions where books have been mysteriously pushed one by one onto the floor and people have seen a white object out of the corner of their eye. The library was scanned and measured and the results were that there was some type of energy or spirit present.
Oquawka - Alexis Phelps House
In the old days when slaves were being traded, Alexis Phelps kept slaves hidden from traders. It is said that slaves walk around the lower levels and crawlspaces of the house. Alexis Phelps is said to be walking around the entire house and has appeared as an apparition to many visitors.
Peoria - Zeller Mental Hospital
Was closed by the State in 2002 and reopened in 2003 as a Community College. Voices, noises, and apparitions have been heard and seen here by many witnesses. Unseen cars can be heard driving up and headlights of cars that disappear when you go out to check to see who's there. Police or ambulance sirens can be heard driving up but none appear.
Rockford - Cherryvalle Mall
It is said that several stores in this mall are to be haunted. Several mall employees have reported being followed through the mall by unseen forces after mall hours, things moving on their own, hangers swinging around, clothes mysteriously falling off racks, strange voices, bathroom doors being held shut when no one was there, and occasionally a store would be rather messy the next morning when it was cleaned quite well the night before.
Rockford - Faust Hotel
It is said that many areas of the old Faust Hotel are haunted. Many service and repair men go to the basement area which includes an old bar and bowling alley that haven't been functional since the 1980's, they have reported a very strong feeling of a presence. Almost like someone watching them. The warm air goes cold and damp and all they can think about is getting back to the lobby area as quickly as possible. These same eerie feelings have been reported by many who have been in the old kitchen areas and also on the 11th floor which used to be the ballroom.
Rockford - Rockford College
The Clark Arts Centre is said to be haunted by the ghost of the Theatre Arts professor who designed the building. Flickering lights, piano music, and echoing footsteps on catwalks are just some instances of this. In particular, Cheek Theatre, Maddox Theater (as well as the hallway outside of it) and the green room (actors' dressing room) seem to be hot spots.
Rockton - Wagon Wheel Lodge
This old resort which is said to be haunted by a bell hop who mysteriously disappeared one night and of a man who was a guest in the lodge who hanged himself in his room. The wagon wheel has since burned down 3 different times; the last was 4 years ago and has not been opened since. If you drive by you can see what appears to be a face in the window and you can see lights on through the windows but, the lodge has no electricity.
Springfield - Panther Creek Subdivision
Since Panther Creek was founded, reports of mysterious footprints of a large cat have been reported. Also, people have claimed to have seen a large leopard or such in the wooded area near by. Growling and sometimes roaring can be heard near the creek itself.
St. Charles - Hotel Baker
Various interpretations have been given for the mysterious moans and noises coming from the hotel's sixth floor. Once serving as the employee dorm, it is now a large storage area. Some say that the floor is haunted by a chambermaid who drowned herself in the nearby Fox River, sometime in the 1970`s. She is rumoured to have been left at the altar. Investigators found evidence, but no trace of the woman was uncovered.
Streator - Moon Creek Cemetery
This cemetery is located just south of the city and has been known to have a "hatchet lady". Many years ago, her daughter died. The tragedy caused her to go insane and each night of a full moon a spirit is seen running around the cemetery, tossing hatchets. An Alternate story is that she was a widow who lost her son in a war. She was rumoured to hang around Moon Creek until her death. Also, coloured mists were seen back in the 1980s. People's vehicles have also been known to die as soon as they drive through the gate. Mysterious fires have also started when visitors have been present.
Tolono - The Oaks Trailer Park
A cult lived there in 1985 and tortured 54 civilians there have been numerous reports of people being chased by shadow figures. Also, the feeling of something watching your and the over whelming feeling of anger has been experienced here.
Tolono - Town Hall
In the basement of the town hall of Tolono, the old owner is said to have committed suicide by slashing his wrists. Witnesses have said that they have seen dark figures walking up and down the steps leading from the main floor to the basement. A group of people once decided to investigate this situation. They left at 7:00 P.M. with 6 people and returned the next day at 9:00 P.M. with only 5 people. When questioned about their experience, they all said that they will "Never go back to that place, and pity anyone who is foolish enough to do so."
Villa Park - Abandoned Ovaltine Factory
Formerly listed under Elmhurst. In the late 70's early 80's this building was used as a teenage party spot, it was also used by the homeless and for satanic rituals. Several of the homeless people who tried to stay there as well as some of the party goers in later days, have reported that this place is full of strange occurrences and cold spots, drafts, etc. The feeling of being followed and watched is also present.
Wheaton - One 20 Ocean Place
This restaurant use to be a funeral Chapel, and now it's a restaurant. The lights towards the back of the restaurant on the right side of the kitchen tend to dim down all by themselves. When someone is walking up the back staircase (usually only used by employees) you can hear someone walking behind you. In the women's bathroom, as an employee was washing their hands, they felt someone looking at them, so they glanced out of the corner of their eye and saw someone, but when they turned their head to look there was nothing there. In the elevator you can get a sort of uneasy feeling.
Woodstock - Ryders Woods
It is a creepy looking wood in Woodstock. It is said that a man in black used to rape children and then murder them and throw them in the pond. He then went mad and killed himself. Now if you go to the woods at night, you see a lot of activity by the pond. Steam will rise and you will see orbs, children's laughing has been heard, and sightings of the man in black have been seen.
Yorkville - Yorkville Middle School
Back in 1978 There was a janitor who was trapped in the elevator when the power went off for the summer for a whole week of summer vacation. He was reported missing a week later but he was never found until the teachers came back to get ready for the next year. He died of starvation. He has been seen roaming the halls at night by many people.
Zion - Zion Moose Club #667
The land that the Moose now stands on was the previous site of a home, which burned down in the 1940's. A young girl 8 years old died in the house fire and patrons of the Moose have repeatedly seen the ghost of a young blonde haired girl playing in the facility. Witnesses have experienced lights flickering, doors slamming, and have heard strange, giggling noises from a child that isn't there. Members have named their resident ghost "Mary" and acknowledge her upon entering and exiting the facility.
Real haunted places in America