Haunted Rhode Island
Welcome to the haunted hovels section on haunted Rhode island. Please select a link below to view information on that location.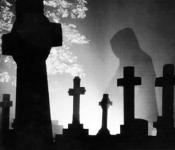 If you know of a haunted location in this state then please tell us about it and share your experience, you can submit a haunted location by clicking

Please note that this section is new and new locations will be added when time permits, so please check back if you don't find what your looking for. Alternatively, if you know of a haunted location that isn't in the list, then feel free to send me a message in the contact section and I'll will make it a priority to cover it for you. But for now, please enjoy what information has been provided.

Brief History of the state and it's hauntings
Rhode Island was the first British colony in America to formally declare its independence, doing so on May 4, 1776, a full two months before the national Declaration of Independence.Native American inhabitants, including the Wampanoag, Narragansett, and Niantic tribes, occupied most of the area now known as Rhode Island. Most of the Native Americans were killed by European diseases and warfare with the Europeans.The state has once again witnessed much blood shed. Battles between settlers and native Indian tribe were common, the state was also the site of rebellion battles against the English as well as having a part in the civil war. Slavery was also ripe within the state until it was abolished.
Charlestown, General Stanton Inn

Cranston, Sprague mansion

Newport, Astors Beechwood Mansion

Newport, Belcourt Castle



---