Haunted places in North Carolina


Welcome to the haunted hovels section of Haunted places in North Carolina. Please select a link below to view information on that location.
If you know of a haunted location in this state then please tell us about it and share your experience, you can submit a haunted location by clicking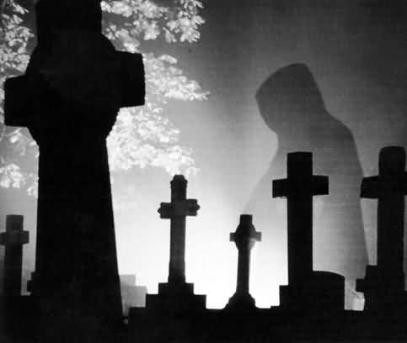 Please note that this section is growing all the time and new locations will be added when time permits, so please check back if you don't find what your looking for. Alternatively, if you know of a haunted location that isn't in the list, then feel free to send me a message in the contact section and I'll will make it a priority to cover it for you. But for now, please enjoy what information has been provided.

Featured Haunted places in north Carolina


---

Haunted places in north Carolina


Asheville - The Grove Park Inn
There have been reports of sightings of a lady dressed in pink. She has been seen and heard late at night. Several guests and employees have had several encounters with her. She has been known to tickle toes at night while visitors are trying to sleep. She is said to be the wife of the writer Fitzgerald. Witnesses say that when you get close to room 545, it seems to get colder. They have regularly heard doors slamming, laughter, and talking from rooms that are not in use.
Asheville - Old Battery Park Hotel
It is said that in a private apartment building in downtown Asheville that used to be known as the Battery Park Hotel in the early to mid 1900's, apparitions have been seen very early in the morning. People who worked the morning shift in the pantry would refuse to go in alone because a man who was murdered there was said to reveal himself in spirit form to employees.
Banner Elk - Lees McRae College - Tate Dorm
This used to be the site of the old Tate Hospital. Many of the students say that on the four floor at night whilst they are in their rooms they have heard balls bouncing. Also the security guards have reported seeing the lights coming back on by themselves after they have been turned off. Students also say that they have come into their rooms to find their clothes and belongings thrown everywhere. The ghost is said to be a little girl named Emily who died of an illness while staying in the hospital. She is also said to haunt the library on the campus.
Blowing Rock - The Green Park Inn Hotel
Reports say that a room on the 3rd floor of the Hotel is haunted by a woman who died there years ago. She has also been reported seen walking on the 3rd floor. Witnesses also say that you can feel something in the air.
Boone - Appalachian State University - East Hall
East Hall is one of the dormitories in the college and is said to be haunted. Student assistants have reported being followed by unknown footsteps while on their rounds after midnight. Witnesses alos say that the lights will suddenly turn off in halls and that they felt someone brush against them. They have also heard whispering voices in the hallway. On the third floor the new bathroom is said to be haunted by a male ghost, even though it is a girls' bathroom. Also different residents have reported seeing a girl dressed in white in their rooms and others have had small items in their rooms rearranged regularly.
Brunswick - Leland - Mt. Misery Road
Mt. misery Road is just next to the Capefear River and used to lead all the way to Fayetteville. Back when people owned slaves. The slave ships would dock at the river and march the slaves up Mt. Misery for 90 miles to Fayetteville, many died of heat exhaustion. It is now said that late at night you can hear the sound of chains and moans where the slaves were marched.
Chapel Hill - Dromgoole's Castle
There is a legend that goes with this strange house that is located not too far from the campus of The University of North Carolina. A man who was in love with a young woman found out she was in love with a friend of his, they had a pistol duel at his house and he was mortally wounded. In his dying moments, he fell on a flat rock that is now stained with his blood, reportedly even to this very day. Students have reported his sad agonizing cries from his fatal wound as well as the loss of his girlfriend who died not long after his untimely death.
Charlotte - Latta Plantation
The Latta Family used to live on this plantation. It has now become a historic site, and is reportedly haunted by the family. Frequently during tours, strange things have happened, the guest's have heard children playing in the attic and running around. On one occasion during a tour, the tour guide had introduced to one of the guests a cane, that was used by one of the members of the family, and suddenly it started moving as if a spirit was walking on it, and it then fell to the ground. Occurrences also happen when employees are in the house alone, doors have slammed shut. Shadows have been seen every now and then as well.
Charlotte - Queens College
Residents have reported experiencing poltergeist-like activity and cold spots in a corner room of the Wallace dorm. They have also reported a banging noise in the room, as if metal was being banged together. Also, other students have heard sounds of papers being dropped in the room. They claim that if you stand right outside of the room it is very warm.
Concord - Winecoff Elementary School
In the old building where the 5th grade hall was there are reports of a ghost of a long dead football player. The school was at one time a 1st through to 12th grade school. The 5th grade hall used to be used by the football players many years ago. It is said that after a football game the player came back to this part of the school and had a heart attack and died. He is said to have haunted the 5th grade hall behind the gym until the school was torn down to build the new school in about 1995. It is said that you can see him walking down the hall, before he slides down the wall and disappears.
Cullowhee - Western Carolina University - The Moore Building
The Moore Building has many rumors surrounding it regarding the haunting. The actual story is apparently that a young woman who had enrolled in the teaching program was murdered in the mid-sixties by a local resident when she refused his romantic advances. The man was caught, however, due to his mental capacity and well-respected family connections, he served only a few years at Broughton Hospital in Morganton. The 3rd floor began experiencing haunting's shortly after the girls' death. It is true that students began refusing to live on the 3rd floor due to the sounds of crying, screaming and pacing. Moore was then converted to classrooms in the 1980's, but strange things continued to happen. The man convicted of the girl's murder died in 1997, and the paranormal activity seems to have stopped, although students on the 3rd floor often report feeling 'creeped out' or the feeling that they are being watched.
Dillsboro - GSMR Tunnel
When Norfolk-Southern began expansion into the southwest mountains of North Carolina, it was difficult for the company to find men able or willing to do the hard work required. So convicts were brought in to complete the work on a tunnel right outside of Dillsboro. To get to the site, the men had to cross a section of the Tuckaseegee River on raft. It is said that one day, the raft flipped over in the rain-swollen river and all of the convicts, except for one, died because they were chained together. The men were then buried on the mountain above the tunnel. Sometimes, usually after heavy rain, people report hearing chains rattling and the echoes of men splashing in water yelling for help.
Durham - Cabe Lands Cemetery
This long abandoned cemetery lies about 200 yards off of the Cabe Lands Trail by the Eno River. Visitors to the site have reported hearing faint yet distinctive voices in the area. One couple reports that they have visited the site several times and had never heard voices, until their last visit when they both heard a definite voice. That time they had gone out there just after sunset. They say they definitely heard a man's voice and all they could clearly make out were the words 'noise, of about, miller, flags, and years'. They say it was an amazing experience, but would never go back there alone or after dark again."
Eden - Wentworth - Blue Berry Hill Plantation
In the cemetery at the plantation strange sounds have been reported, and ghostly figures can be seen walking around. Claims say that they are ghosts of African slaves from around the civil war. Apparently even the bravest of men refuse go around the cemetery at night. The railroad track down the road is also reported to be haunted. People who have drove across these late at night have reported strange lights and apparitions. The plantation house is also said to be haunted by a lady in white.
Fayetteville - Radisson Prince Charles Hotel
In the early 1900s, a young woman named Charlotte reportedly leapt to her death from an eighth floor window on her wedding day after she had found her new husband in bed with one of the bridesmaids in the honeymoon suite on the seventh floor. A seasoned housekeeper says she sometimes plays tricks with the locks on the doors to the guestrooms, apparently she rides the elevator to the eighth floor at midnight but has also been felt at other locations in the hotel.
Fayetteville - Subway at the train depot
This Subway restaurant attached to a train station has reports that randomly, day or night, people have seen a man wearing an orange shirt who vanishes into nothing. Sometimes they hear an old time phone ring four or five times. Whispering and whistling are supposedly common to hear while dining in the lobby.
Findlay - Owens Community College Child Care Center
College students and teachers have reported seeing a child's face appearing at upstairs windows after the center is closed, also lights turning on themselves when the teachers have locked up, cold spots on the second floor, doors closing by themselves in the storage room, children's giggles have been heard, food mysteriously appeared after everyone claims never to have made it, sometimes it will disappear. This place is said to be haunted by 2 young girls who died upstairs due to carbon monoxide poisoning or a fire. These activities seems to increase in Spring time, between March and May.
Greensboro - Guilford College - Hobbs House
The Hobbs House is now a dormatory on the campus of Guilford College, but it used to be a home. It is said that a years ago this home belonged to the Hobbs and they had a little girl named Mary. One night Mary had a slumber party in the attic (now the third floor) of her house. After all the girls had gone to bed some boys decided to play a trick on them. The boys took rocks and wrapped them in paper and then set them on fire and proceeded to try to throw them into the attic window. The rocks made it into the attic and started a fire. All the girls made it out of the attic in time, except for Mary Hobbs. By the time the fire was put out, the third floor of the home was gone and so was Mary. It is said that if you sit in a specific room in the house/dorm you can hear taps turning on and off and a faint cry from a little girl. You can also hear footsteps going up and down the hallways while she searches for her room.
Havelock - Cherry Point Naval Hospital
There have been reports of dark figures, and manifestations of actual people. One in particular is an old lady, also people have heard very creepy voices, strange sensations. There have been a lot of reports of people see things in reflections, like someone walking behind them when nobody is there.
Hickory - Crown Cinema VI
This cinema theater is now closed, but when it was open many strange things have been reported. Films would be running perfectly in the projectors and would suddenly become loose inside the machines. Shadows and apparitions have also been reported.
Jacksonville - Camp Geiger
There have been reports of footsteps and screaming in the land navigation woods on the base right outside of Camp Devil Dog. Sometimes, a young girl will come out onto the road. If you're female apparently, she will stand there and play with her hair and look at the ground. But many males have said she sees them and screams. She is very beautiful, but has wide bright eyes that appear to see right behind you at all times. Some believe she is the young mistress of a military officer, who was hanged because she fell in love with him and would have told his wife. However, the loop in the noose was too wide for her slender neck and she died days later from either asphyxiation or hunger. Some others say she is a body that was found in the swamp in the back of the woods.
Kings Mountain - Oak Grove
Stories say that during the time of the revolutionary war a tavern was located at a crossroads that is now the intersection of Oak Grove and Stoney Point roads, the legend is an English soldier who was carrying stolen plans was en-route to warn the English.He stopped at the tavern for a rest he was identified as being English and killed by the inn keeper, and on moonlit nights you can see him at the crossroads, he always looks confused, and as you try to approach him he disappears.
Laurinburg - The Fox Crossing Road Woods

Just off of this road named Fox Crossing Road lies an old lumber road that winds through the woods. While it is no longer used, it was once used by logging trucks to cut timber down and haul it out. It is said that if you walk down this lumber road at night, and look out into the woods, you can sometimes see a couple, dressed in 1920's style clothing. They are dancing, and the moon shines right on them. After about three seconds, they always disappear. The story goes that they were a wealthy newly wed couple back in the 1920's, and they planned on building a mansion out in these woods, equipped with a giant ballroom for dancing. But they were both tragically killed just as construction of their mansion started. And now they say their spirits dance together forever, in where their ballroom would have once stood.


Lenoir - South Caldwell High School

This building apparently has two ghosts. One is reportedly a man who was building the elevator and he fell. The elevator goes up and down late at night roughly at the time that the accident happened. The elevator opens and closes and goes up and down for or five times at night. Also the theater has a ghost that was a student but she died when she was rehearsing for a play. Now before opening night of any play she causes a lot of mischief with the set, lights, and props. She is said to have caused a lot of black outs and such right before opening night.


Linville - Linville Gorge

Reports say lights have mysteriously appeared for years. There are two stories connected with these lights, one says they are the spirit of an Indian maiden who is in search of her brave that never returned from battle. The other is that it is the spirit of a faithful slave who is in search of his master who was accidentally wounded while hunting. Whatever they are, they appear nightly in the gorge, with no set pattern, they weave in and out of the trees until they reach the edge of the river, then they disappear only to reappear in another spot.


Louisburg - Louisburg College - Administrative Building

Back in the 1860's the Louisburg College Main Administrative building was used as a hospital during the Civil War. The Third and Forth floors are now unoccupied due to fire regulations but you can still get to these floors by going up the back steps to the two floors. On the third floor witnesses have heard footsteps and things being dropped.


Louisburg - Louisburg College - Kenan Girls Dormitory

Witnesses say late at night you can hear Mrs. Kenan walking down the halls. The forth floor has been shut off and locked in Kenan because of strange things happening. It is said there is a green glow all along the forth floor windows that is visible at night. Some say this is the energy of passed on students.


Louisburg - Louisburg College - Merritt Dorm
This is a girls dorm, the taps in the bathrooms have turned on with no one being in the bathroom, computer chairs with wheels have been known to roll across the rooms and slam into the walls. The TV's and radios have been known to turn on and off with out anyone being in the room, and the lights will cut off as though the breakers tripped, but when someone has gone to reset the breakers everything has been flipped to off. There are cold spots in various rooms, also unidentified foot steps. In the administration building witnesses have seen reflections of people in the windows at night. Strange noises and doors have been known to open by themselves.

New Bern - Atmore - Oliver House
This 1700's home in historic downtown New Bern is said to be inhabited by more than just housekeepers and tourists. A young child and her father died in the attic while being quarantined for small pox. She still can be heard playing with her toys in the attic. They eventually closed off the area from tourists after certain encounters seen by a local tour guide,who was assigned to the attic area, said they had been pushed by the girls father. He is said to be very protective and it is apparent that he wants no one near the attic. Many others have also witnessed these hauntings.

Raleigh - North Carolina State University - Old Field House
This building is the original Field House for the Wolf pack. The Universities Police Department used to be housed in the building, but it has recently been vacated for a new building. Officers and other workers in the building used to hear and see things. Footsteps were often heard upstairs and shadowy figures have been seen. Unexplained noises have also been heard. One officer saw a shadowy figure walk from one room to another. When they checked the room, they found no one. There was no way for anyone to get in or out of the area without passing them. Someone also heard a static noise coming from an intercom one night at 4am. No one else was in the building and the intercom system was no longer in use. The building currently houses offices for another one of the University's departments and is locked after 5pm.

Raleigh - North Carolina State University - Spring Hill House
This house was originally privately owned. It was also once part of the Dorothea Dix Hospital complex, but it is now owned by the North Carolina State University. At night, people inside the empty house have heard a baby crying. The University Police have received activations on the motion detectors inside the house in the pattern of someone walking around the house and out the back door. The original owner is apparently buried buried in the backyard.

Rural Hall - Rural Hall Fire and Rescue
The Rural Hall Fire Department originates back in the late 1930's. Its current location is said to be haunted by one of the original Fire Chiefs. The current building as it stands was a remodel of one of the original buildings. But either day or night it is not uncommon to hear doors open and close throughout the building, hear footsteps throughout the building and even some have said they have heard the drink machine dispenses drinks without any one there. Once the Fire Department went to a 24 hours staff it is said that they have heard footsteps in the upstairs sleeping areas while they are trying to sleep.

Rutherfordton - Old Jail
Years ago, a man who was hung at the old jail, maintained his innocence and said that if he was executed, he would come back to haunt the town. After he was hung, his shadow could be seen on the side of the old jail, swinging back and forth. The jail was painted, to try to remove the shadow, but failed to. Ivy was allowed to grow on the side of the old jail, but years later when removed, the shadow was still visible. The old jail was torn down, but the business that was put on that site, failed and the roof of the building that was placed there, always peeled.

Swannanoa - Warren Wilson College
Several locations on the campus are reported to be haunted.The Bannerman computer lab, the chapel, the old well on suicide ridge, this name has nothing to do with any deaths, and one of the teacher houses on the right side of the chapel, are all haunted. The basement of Sunderland Dorm was once a slaughterhouse and many students and teachers have reported hearing cattle, smelling blood or meat, or even seeing cattle in the basement. There is also a power vortex on one of the paths that goes past the farm.

Sylva - Dillsboro Road
There are reports of a shadow that looks like a man and the feeling of not being alone and watched, voices and strange screams have also been reported. There are also spots along the road that are warm at first then they become ice cold a few steps further. Years ago there was a murder of a woman and her husband. There have also been numerous accidents involving both humans as well as animals on this road. These accidents have been rumored to be caused by a man and woman that were murdered.

Waynesville - Woolsey Heights
A Man killed his wife in their home and then committed suicide. Neighbors say they see her ghost in the windows and her rocking chair rocking. An actual witness who stayed with a neighbour frequently while in school heard and saw things that she cant even explain.

Wilmington - The Bellamy Mansion
The spirits of an unidentified elderly couple have been seen in the second floor windows. Reports of a woman laughing have been heard. Occasionally, there are sightings of smiling children peering from all corners of the house. They are believed to be the ghost of the Bellamy children, who once live in this charming home.

Wingate - Wingate University - Alumni Hall
A girl supposedly hung herself in the basement area next to the laundry room in the 80's. People have reported doors opening and closing by themselves throughout the whole complex, things being moved, and the room where the girl hung herself is always cold.


---
Haunted places in North Carolina
Real haunted places in America