Haunted places in Nebraska


Welcome to the haunted hovels section of Haunted places in Nebraska. Please select a link below to view information on that location.
If you know of a haunted location in this state then please tell us about it and share your experience, you can submit a haunted location by clicking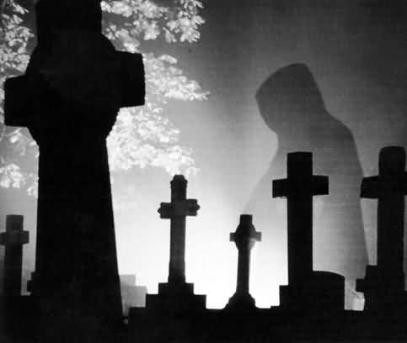 Please note that this section is always growing and new locations will be added when time permits, so please check back if you don't find what your looking for. Alternatively, if you know of a haunted location that isn't in the list, then feel free to send me a message in the contact section and I'll will make it a priority to cover it for you. But for now, please enjoy what information has been provided.
Featured Haunted places in Nebraska


---
Haunted places in Nebraska


Alliance - The Alliance Theater
This building is believed to be haunted by a female ghost that some like to call 'Mary'. They say she was an excellent actress, she performed every act with skill. However one night Mary was playing in a love story, she had the part of the bride. It was very close to a happy ending of the performance, or so they thought. As she walked up to the stage is when tragedy struck. One of the light fixtures fell on top of her. Sadly this killed her, she died due to the immense weight and also the electric shock. To this day, after hours, people have seen her roaming the stage waiting for the applause of her fans. But sadly no one is there.
Bellevue - Bellevue East High School
There are many reports of paranormal activity here, a number of people have witnessed supernatural things in the school. Such as doors to the theater and a number of doors on the second door suddenly burst open. People have seen a figure on the stages cat walk, also ghostly images in mirrors in the toilets. Yet, there is no apparent reasons to say who or what these apparitions are.
Bellevue - Jewel Park
There are numerous accounts of sounds being heard, there being extra footprints in the dirt even though the witness has been alone, thick mist on a clear night also the feeling of being chased by something or someone that isn't there. Animal sounds have been heard, when no animals have been on the property in around a year. There are reports of seeing figures of people, when no one else is around, objects have shown up in places and are gone by the time the person has turned around. One witness says they were 'ran over' by something, but no one was close to them, hearing whispering and also the sounds of a rodeo coming from the old rodeo stands.
Bellevue - John Rice Library
There have been many reports that during the night, and on a few occasions in the daytime, people have felt, seen and heard the entities of an old man and a little girl. The girl is said to be around 10 years old, has dark brown hair that is parted in the middle and is wearing roundish glasses that look too big for her face. Most witnesses havent been able to get a very good look at her, usually because she is seen in their peripheral vision. The man has been seen crouching down over books, but his face has never been seen. Employees report feeling something poking into their back while there is never anyone or anything there to explain it.
Blair - Dana College - Argo Hall
This is the oldest building that stands on the Dana Campus. There have been several reports of objects moving, televisions and radios turning themselves on and off or changing channels on their own, doors opening and closing, and an unseen hand has touched several people.
Blair - Dana College - Charles A. Dana Hall of Science
There have been many reports that students in the labs late at night have turned around to find a pitch-black, shadowy figure standing in the doorway. Also, the cause of a mysterious false fire alarm, in the summer of 1999, that caused the sprinklers to come on and flood the building remains unexplained. The common belief is that it was an angry or mischievous ghost.
Blair - Dana College - Elkhorn Hall
There are many witnesses that say a ghost haunts the fourth floor, where in the 1930's he hung himself. Reports say the ghost whispers 'shut up' to people, also the room that he is believed to have died in is colder than the other rooms next to it. Sometimes the sound of football cleats have been heard running down the hall.
Blair - Dana College - Madsen Fine Arts Center
In this building, there have often been reports of 'phantom' piano music coming from empty rooms, as well as a cold 'visitor' in the basement dressing area. In addition to this, a dark figure has been seen darting down the aisles in the empty theater.
Chadron - Old Main Street Inn
This old bed and breakfast, restaurant, bar is reportedly haunted by a friendly spirit that the owners have named 'Jack'. Guests and employees alike have heard footsteps on the stairs when there is no one there, objects have also been moved from their original position. One couple who recently stayed there report they had placed a glass of water on the bed side table. The next morning when they awoke they found the glass of water sitting on a work top in another room, neither of them had moved it in the night.
Columbus - Hy-Vee
It is believed by many people that hyvee is haunted by a spirit named scooter. He is around 5 foot 6 and appears to have brown hair. He has been mostly seen at around 2 o'clock, people have said they heard screeching noises in the back room close to the dairy produce section. Many employees have reported this to the management but they thought nothing of it, until about 2 months ago when the manager had an akward encounter with this suspected ghost, the details of which are currently unclear.
Columbus - Scotus Central Catholic High School
This school has stood for over a hundred years and it is believed to be haunted by several spirits. These come in the form of a nun, a small boy and also a former student, they are said to roam the halls of this school. There are tunnels under the school that ghost hunters were brought in to investigate in around 1980 during this investigation they found several presences. There have also been accounts of teachers quitting because of the disturbances.
Columbus - Old Shockey/Penfield House
In the upstairs of this house, doors have been witnessed opening even though they were locked, lights also dim and flicker. There have been many reports of strange sounds. It is said to be haunted by the late Keith Penfield, who died there unexpectedly one morning. The basement also gives off unusual sounds, and witnesses say they felt like someone was watching them while they slept. They say if you walk around the house when it's dark, you can see mysterious shadows wandering the hallways.
Crofton - Argo Hotel
It is said that in this building a young girl had died in the basement and people can still see her ghost, and as it used to be a mental institution, there are understandably tales of hearing moaning coming from the rooms.Wen a crofton resident was tearing down a wall in what is now the lounge he found a babies skeleton, and people say that they have heard the mother grieving for her baby. Some people also say that they have seen the pictures move.
Fairbury - Trail Blazers Restaurant
It is a rare occasion when this building has a day without anything happening. The menu's are said to tell a story of their own. But no one is certain of the identity of this ghost. Some like to believe that it is Wild Bill, while others havent come to a conclusion as of yet.
Fremont - Barnard Park
Barnard Park used to be a cemetery and it was a camp during the Mormon Trail. The city decided to turn the cemetery into a park, but they couldn't move all of the bodies because some of the graves were marked with only sticks and rocks and after the years passed, they were impossible to find. Late at night witnesses say they have seen figures passing through the park, but one stands out above the others. She is said to be a woman who was on the Mormon Trail when her daughter died while they were staying at the camp, the girls mother was too devastated to go on and they say late at night in the winter, you can see her walking around the park, crying. A lot of the houses around the park have also been reported as haunted. There is also the ghost of a man that is often seen lying down on a park bench.
Garland - Old Garland Movie Theater
Some have reported seeing people in the windows, the stories say that if anyone enters the house, boards will fall and almost hit the intruders. There is also an old car at the house that says 'I will kill you' on it. Also reports say that if you knock on the door you will hear someone knocking back.
Kearney - Conrad Hall
This Hall was erected in the late 1950's and it used to house the KSC chapter of the Alpha Omicron Pi sorority. The ghost, named 'Stella' after one of the AOPi founding sisters is said to haunt the west end of the third floor rooms, particularly room 318. She appears at night, sitting in students' chairs, as well as on their beds. On several occasions students wake up unable to open their eyes or roll over in bed they believe this is because she is sleeping next to them. Chairs are often found dragged across the tile floors and placed in front of the mirrors. Lights are found turned on in empty rooms that have been kept locked, and she is also said to turn on water in the toilets leaving it running for students to find it.
Kearney - Kearney Area Children's Museum
The basement of this Children's Museum in Kearney is very heavily haunted. It is full of strange equipment, and there are very odd-colored stains on the walls. There are sudden temperature drops, the feeling of all the hairs on your body standing on end and in general there is a very bad feeling in the basement.
Kearney - Kearney Senior High School
The Auditorium at the high school is reportedly haunted by two ghosts. The first, and more active ghost, is named 'Walt'. He is said to be affable, if he is treated as such. The theatre has a 'ghost light' that remains on all the time, except during performances. If the light ever goes out at night, rumors say the next practice or performance will have something bad happen. Examples of this are that costumes have gone missing just before the show, or that an actress broke her ankle backstage. The other, more well-known haunt is affectionately referred to as 'The Who.' Up in the very top of the Auditorium, backstage, near the rafters, the logo for the band of the same name mysteriously appeared one night. There is no way up to the rafters, nor is there any ladder in the school tall enough to reach there, not even the ones that are used for hanging the lights. Other disturbances related to The Who are the odd, rather loud moaning sounds that people dismiss as the wind, before they go outside and find that it is a calm night.
Lexington - Lexington pubic library
There are many reports of a woman dressed in black that usually appears to large groups of people that are using the rooms in the front part of the library. If they look down the hall to were she has been they find no one is there. Also she likes to turn out the lights in the girl's toilets and hold the doors shut.
Lincoln - Lake Street Lake
This used to be the site of a small dairy farm, it then was turned into a skating rink where many of Lincoln's youth came. After numerous accidental deaths, the most famous being that of a little boy who was killed by a group of bullies. The lake was drained and is now just a deep grassy area. But the tree still stands from the original dairy farm, and on winter nights, reporting of ghost sightings near the creek that once led into the lake have been abundant ever since.
Lincoln - Nebraska Weslyan College
The ghost of a music professor has been seen and heard frequently in the old music building on the college campus. The professor, who was an organ instructor, can be heard late at night playing his instrument, and sometimes has been seen sitting at or near the organ. The ghost has also been seen and heard at the apartment where the professor used to live.
Malcolm - Fern Westfall Library
After dark, many people have seen apparitions of Fern Westfall, the founder of the school, knocking books off the shelves. Reports also state that a portrait of her that is in the elementary cafeteria has roaming eyes that have a tendancy to follow curious, staring students.
Maxwell - Plumer Street House
Many residents of this home have heard baby cries, have seen an empty rocking chair rocking by itself, one resident says that he saw a young woman dressed in white sitting in the chair, a thudding noise on the stairs at night, and have seen the naked light bulb swinging back and forth by itself in the upstairs front bedroom. Upon further examination of the source of these sounds, there were several hidden walkways discovered between each of the upstairs rooms. Lights flickered on and off. Some of the stories say there was a young boy who had fallen down the stairs and broke his neck on his way to use the outhouse in the middle of the night, an infant died in her cot in an upstairs room and the mother cradled the her in her arms and rocked her until she was discovered, another young boy is said to have hung himself from a light cord in the front upstairs bedroom, a woman and her lover fought and one was killed in the parlour of the house. It is unsure how many of these could be the cause of what is happening here, if not all of them.
Nebraska City - Super China Buffet
There have been many restaurants and shops in this old building in Nebraska city. Nobody is sure who exactly haunts it, some believe it is the ghost of a boy who died there, one of the restaurants was named after him and was owned by his parents. Others say its the ghost of the woman who had a antique shop there for many years and cared dearly for the building. Anyone who spends any amount of time there has seen objects moving, strange sounds, and misplaced objects. The restaurant also used to be a shop called 'Bischofs hardware'. This was in business for many years. A man ran it, and there was 'Minnie Bishof' who was the book-keeper there. Mr Bishof ran it until he died at age 90, his brothers also helped along with his sister Minnie. A family then renovated the building and named it 'Scooters' after their son who had committed suicide, it is rumored that the boy is buried closeby.
North Platte - The Ice house
This building is no longer standing as it has recently been torn down, however it is where they used to keep ice when they didn't have fridges. Many people have said they have seen a man hanging from one of the hooks that they used to put the ice on, they have also mentioned about hearing people walking around on the upstairs level of the ice house.
North Platte - Old Fox Theatre - Neville Center for the Performing Arts
Every Theatre has reports of ghosts, and this one is no different. On the Balcony, specifically in the area of the Lighting booth, people have had unexplainable encounters with 'something'. It usually happens as a sudden drop in temperature. Sometimes people have actually felt the touch of someone's hand. Everyone who performs there or is in anyway involved with the playhouse has heard the stories and knows that it is harmless. Or, at least, has been so far.
Omaha - Brother Sebastian's
On of the 'regulars' to this venue, Bill Wolcott, was an older gentleman who, for years, dined at Brother Sebastian's almost every evening. Wolcott had his peculiarities, he often dressed in a formal smoking jacket complete with an ascot tie, he always dined in the lounge, always at the same seat. Unfortunately, he was stricken with cancer. Although the treatment was painful he continued to dine at Brother Sebastian's, even while he was hospitalized. When Wolcott became so ill that he could no longer swallow solid food, the kitchen staff blended his meals for him. At some point during this time Wolcott began draping a towel over his head while he was in public, but for some reason he was still drawn to his favorite dining spot. Wolcott, it appears, felt so comfortable at Brother Sebastian's that he even continues to frequent the restaurant after his death. The last report of Wolcott's ghost occurred on the night of the restaurant's grand re-opening. A woman seated in one of the back dining rooms complained that someone was staring at her and making her uncomfortable. The 'someone' to whom she was referring was the face of an old man that the woman claimed was in the stones that make up the wall of the room. Two of the staff have also witnessed his spirit, late one night after the restaurant was closed and all the doors were locked. They were the only people inside, they saw a swinging door at the rear of the bar open fully, stop moving as if someone were walking through the threshold, and then close. Anyone who has been inside the building knows that a random wind breezing through to swing doors open and closed is unlikely. Just like the original building, before the fire in 1995, the new structure has no windows. Sometimes in the restaurant an employee closes the establishment at night and opens the business the following morning. More than one server has stated that a candle that they knew was snuffed out the previous night was burning the next morning.
Omaha - Downtown - Central High
On the main floor when walking the hallways by the deans office on weekends or nights, there is a clear temperature drop even when the heating is on. Witnesses say that after continuing walking down the hallway, provided they are not alone, have hear someone saying 'I know your here' and if they happen to be with three or more people they have heard 'I know your all here' followed by a white blur flying past down the hallway near the deans office. Looking in the window you might see a shadowy figure wave to you. It is possible this was a former dean or care taker. The ghost sounds like a janitor because there have been brush sweeps heard in the hallway, but it seems more likely a dean, because of the figure waving in the dean's office.
Omaha - Hummel Park
The background that follows this park is very macabre to begin with. In the early 1900's, Lynch mobs would ride through town and hang or otherwise mutilate any black people that happened to be unlucky enough to be in sight. They eventually hung so many black people that the trees still bow over the road leading to Hummel Park. The strange part is that young trees and even the grass lean toward the road outside the park and even inside the park. There are many reports of apparitions, mists, Indian drums being heard playing at night and wolves howling. There is also supposedly an old Indian burial ground on site. Also, there are reports of morphing stairs. There is a staircase which is roughly 200 stairs long. Roughly is used because every time someone has gone up and or down they have counted a different number of stairs. There is also a staircase at Hummel Park that walking up to the top and counting the stairs going up, will be less than the number of stairs going down, it has been named the 'stairway to hell' because of this. There have also been many reports of animal sacrificing in the park.
Omaha - Millard North High
There is a hallway by the south doors where the care takers had a smoking room downstairs. One day a student crept down there to smoke a cigarette. He smoked his cigarette and was on his way out. There was said to be a puddle of water by the door and he slipped and hit his head. He died instantly. It's shut off to students and personnel now but walking down that hallway there is still the odour of stale cigarette smoke and the sounds of crashing underneath you.
Omaha - Omaha South High School
At this high school, there is said to be a ghost. This spirit has been named 'Gus'. About thirty years ago they had a tornado drill. So everyone had to go to the 'Catacombs' as they are called. This part of the building was put in when the performing arts section was built. It erected at around 1950 so it was meant to be a nuclear fallout shelter. During this tornado drill everyone went down to the catacombs. Gus, a care taker for the Performing Arts part of the building, thought they would be there for a while. So he went to the 'Rat Room' to get provisions for everyone. He closed the door behind him, went to get a barrel of food, when it fell on him and crushed his skull. He was not found until he had been dead for a while. Now Gus still roams the Performing Arts section of the building, even after it was remodelled about 10 years ago. The strange thing is that if you are in a play there and you don't believe in Gus he will cause you to mess you up he has been known to have people mess up their lines, miss cues, entrances, excetera. He also likes to be in the Green Room, which is right next to the Catacombs, he also leaves lights on and open doors.
Palmyra - High School
In the old part of the high school on the third floor there is reports of a ghost named 'Willy'. He was a care taker in the high school and the current care takers say that he still roams here and one says that he was vacuuming in one room, he then turned it off while he went to another room, when he came back it was running by it self and he was the only care taker in the school or so he thought. Sometimes in the restrooms on the third floor a door will shut really loud when there has been no one around to slam it themselves.
Peru - Peru State College - Morgan Hall
This dormitory reportedly haunted by Eliza Morgan, whom the dorm is named after. Eliza once lived in the House that is the center of Morgan and she died in the basement and is believed to still reside there. Delzell, the male dormitory, is also haunted in the basement although by who is unsure. The most haunted place on campus is the College Theater, also it is unclear who is thought to haunt this location.
Pierce - Plainview - Plainview High School
The junior high school building is haunted by a girl that was decapitated, the events that led to this unfortunate event are unknown. Several teachers have reported computers bringing up her grades and the computer freezing on her file. Also they have heard sounds and have seen the lights flicker late at night.
Santee - Santee Tribal Office
A young boy has been seen and heard walking the hallways of the this building. A photograph has been taken in the Head Start office and a transparent face of a young boy was over the face of a child colouring. No other children were in the room besides the child who was doing the colouring, regardless of if there was or not, they would not be able to cause the image that was produced. The boy appeared to have a bruised face and his eyes seemed to be bloated.
Scottsbuff - Scottsbluff National monument
There have been many sightings of a female spirit dressed in white that walks along the base of the opposite bluff, around the end of July and beginning of August, she usually appears between midnight and one in the morning. Most of the time she is seen, but sometimes she hasnt been. They say you have to look closely and wait patiently.
Seward - Concordia University - David dorm
This building is reportedly haunted by Indians. While the dorm was being built in the 1970s, they discovered bones. When the remains were turned in, they were dated back to the early 1700s, and maps showed that the land was owned by local Indians. Concordia was given the ok to keep building on the site, but they had to turn in all of the remains that were found. Residents have reported hair dryers, computers, curling irons, phones and other electronics that turning on, or the shower will turn on. Some say the Indians are angry that Concordia was allowed to be built there. Students have reported strange happenings since as early as 1976.
Seward - Seward Middle School
Care takers report several strange things happening in this school. They said that they have heard and seen kids walking up and down the hall ways at night and one of the ghosts actually talks to one of them. The care taker said that there was a day care center that burned down killing everyone in it, and the new addition of the school was built on that site. In the girls locker rooms, the showers have been seen turning on and off by themselves, the care takers will turn off the lights and find them back on later that night.
Sidney - Old Fort Sidney Commanders Home
The Old Fort Sidney Commanders Home is haunted by the spirit of a woman. She was the wife of a commander back in the early 1900's. One day while she was in a hurry, she took the steep maids staircase. She tripped and fell to her death. Some say she can still be seen roaming through the house. An actual picture of the ghost can be seen in a Nebraska published magazine called the Scriviner.
Valentine - Centennial Hall
Centennial Hall is the oldest standing school building in Nebraska, and is listed on the National Registry of Historic Places. Now a museum, Centennial Hall is open to guests during the late spring through to the early autumn months. In 1944, a school girl died of a heart attack that was brought on by poisoning. According to local legends it was the girl's clarinet reed that was poisoned, killing her. Several former teachers have talked about cold drafts, strange noises, and a generally strange feeling at times in the old school, as well as one teacher who wants to stay anonymous, thought that he actually saw an apparition for a split second. Numerous people in the town have said that they can hear music coming from the old music room, the school hasn't been open but as a museum since 1978, and no instruments are left in the school, though the music room has been turned into a 'bell' room for the museum. A few people have reported seeing chimes moving inside the building with no drafts and rocking chairs rocking with no one sitting in them.
Wilber - Wilber-Clatonia High School
Stories tell that a student once fell and died while working on a latter in the auditorium. People have seen things move and fall on there own in the storage room, located next to the auditorium. And the auditorium itself is the coldest place in the building with feelings of someone watching you. Music can be heard coming from the band room and choir room and voices can be heard also when in the school after dark.
---
Real haunted places in America