Haunted places in Kansas


Welcome to the haunted hovels section of Haunted places in Kansas. Please select a link below to view information on that location.
If you know of a haunted location in this state then please tell us about it and share your experience, you can submit a haunted location by clicking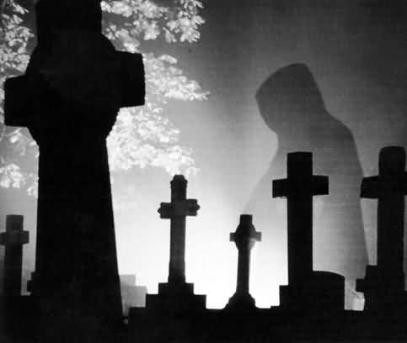 Please note that this section is growing all the time and new locations will be added when time permits, so please check back if you don't find what your looking for. Alternatively, if you know of a haunted location that isn't in the list, then feel free to send me a message in the contact section and I'll will make it a priority to cover it for you. But for now, please enjoy what information has been provided.

Featured Haunted places in Kansas


Kansas city, Strawberry Hill Museum

Dickinson county, Old Abilene town
---
Haunted places in Kansas


Alma - Wabaunsee High School
Wabaunsee High School is reportedly haunted by past students and teachers. Most of the students are those who were never able to graduate from the high school because they died while in attendance. Teachers and students alike have experienced strange things, that occur mainly on the third floor of the building. Things usually occur when someone is on the floor alone. Once the junior- senior class English teacher was alone in their classroom grading paper. The door is right across the hall for the school's auditorium and they noticed that the lights in auditorium were flickering on and off and there were voices coming from it. They thought it was some students that had stayed in the building and were messing about. So they went to check it but the door was locked, and the lights kept flickering. So they went to back to their classroom and got their key. As soon as they unlocked and opened the door the lights stoped filickering and so did the voices. So they had a look inside but saw nothing. As they walked out they were stunned by what they saw, every single locker on the floor was wide open, even the ones that had padlocks on them. They slowly closed the auditorium door and locked it and as they were locking it, all the locker doors slammed shut. They were so scared that they left the high school without locking their classroom door. On another occasion, the same unfortunate teacher, was again grading papers alone in their classroom. They suddenly heard music coming from the auditorium, so they grabbed the key went to the door unlocked it and opened it. They almost passed out at what was discovered, they saw a ghostly woman playing an instrument. The figure was that of a teacher who used to teach band at the high school, she had died a few years ago of cancer. So if you walk the third floor hall of Wabaunsee High School alone beware of what you might encounter.
Barnes - Coon Creek Bridge
This bridge can be found about five miles south of Barnes on All American Road. Several people claim to have seen the ghostly shape of a young girl wandering through the woods on the east side of this bridge. There are no known incidents where anybody has died on or near this bridge. What her purpose for being there is unknown. She seems to be lost as she wanders back and forth. She is seen regulary but she never makes a sound. Most of the sightings come just before sunrise.
Coffeyville - Brown Mansion
This is a 20th century mansion that has had more than a fair share of tragedy. Despite his wealth, Mr. Brown lost all of his children except for one during their childhood. In the basement, employees tell of hearing bowling balls striking pins where the alley used to be. In the 3rd story ballroom, cherry tobacco smoke has been smelled in the old smoking room, as well as partygoers being heard. A dashing man in a smoking jacket has also been seen upstairs.
Dodge City - Old Dodge City High School
Now known as Soul Intermediate Center, this was an old high school that was built in the 1800's. The truth behind these hauntings has been lost in legend and lies, but one thing still stands true, there are ghosts in the halls in the basement of the school and the library. Several spirits reside within the school, not all of them are friendly. There are several passageways that have been blocked off underneath the school, stories tell that a young man was exploring down there after hours, somehow he knocked himself out and died shortly afterwards. While workers were tearing down the set of a play, one of the procedures required two or three of them to walk around the school and take down the flyers promoting the play. They descended to the lowest level where the basement hallways connect with the commons area and the library. While walking into an unlit area they heard the door to the library open and slam and then a laugh. They all sprinted towards the doors, only to find them locked with no one in sight and no one in the library. All of a sudden one of the other people came around the corner, the flyer had been ripper from her hand and torn twice. Now the halls have been remodeled and children attend school there, but time will only tell if that has scared away the ghosts of Dodge City Senior High School.
Ellis - Jail Cell
In the bottom of the Railroad Museum there is an old jail cell, that is now used for storage. It is said that during the flood of '58 there was still someone locked up in the cell. He drowned and died, and to this day witnesses have heard noises and seen figures walk past the windows.
Fort Leavenworth
There are several old officers houses on historic Fort Leavenworth that are haunted, witnesses have seen faces in the backs of the fireplaces and strange noises have been heard at night. Many believe the ghosts are spirits of inmates who were executed at the United States Disciplinary Barracks on Fort Leavenworth, and the ghost of those buried in the National Cemetery that is located just beyond the prison walls.
Fort Scott - Old Fort
There have been literally hundreds of sightings here of soldiers from the Civil War and 'fog' like apparitions sliding up the chimney in the officers' quarters. This fort was built in the 1800's during Bleeding Kansas and border wars with Missouri. People have also reported seeing ghosts in the cell block.
Hartner - Auchenba
This building is very haunted. In the first floor men's room it is always 15 to 20 degrees colder than the rest of the building and people feel as if they are being watched. In the basement there used to be a morgue and you can see bloody footprints on the floor, walls and ceiling. On the third floor witnesses have heard a toilet flush with no one in there, and the elevator runs up and down on it's own. People have also seen the ghost of Charlie Auchenba. There are a number of cold spots and areas where they feel as though they are being watched. They have also seen the shadow of a person standing on the ledge in several of the rooms on the third floor.
Hays - Old Fort Hays
In around 1867, a drummer named Ephriam Polly and his wife Elizabeth stopped at Fort Hays. Whilst staying there, a terrible Cholera epidemic hit the fort. It is unknown what happened to Ephriam, but Elizabeth Polly stayed on at the fort tirelessly nursing sick soldiers. In the late afternoon, she would take a moment to walk to her favorite place that was an isolated hilltop just west of the fort. She would rest there and enjoy the peace and quiet. Elizabeth Polly eventually contracted Cholera herself and died in the fall of 1867. She was given a full military funeral and was buried at her favorite spot on the hilltop. In the 1960's, a marker was erected there that read "The Lonely Grave." It is very difficult to get to by vehicle and the last hundred yards must be covered by foot. The ghost of Elizabeth Polly has been seen many times over the years haunting the lonely hilltop that she had loved so much in life.
Hutchinson - Trinity Catholic High School
The Ghost of a former priest has been seen walking the halls of this high school. He is believed to be watching over the students as he walks the halls. Most incidents occurr at night, and have been witnessed by faculty and some students.
Kansas city - Sauer 'castle'
Now on the historical register. The stories say that the owner had left his wife to go to war during the Civil war. She received a letter toward the end of the war from him stating that he would arrive on a particular ferry and she should wait for him there. She went to the river to await his arrival. Then after the last person had departed the boat and he was nowhere insight, she was so distraught, thinking that he had died, she went home and hung herself from what is known as the house bell tower. It is actually just a lookout tower. It turned out that her husband had missed his ferry and arrived home on the next one. When she wasn't there waiting, he rushed home to find her body. He, then being so grief stricken himself, shot himself with his revolver and died next to her. Neighbors have often spoken of hearing many noises like laughing, crying and shouting, coming from the house. Also they have heard doors opening and closing. They have witnessed strange lights in the bell tower, and on the grounds.
Lawrence - Haskell Indian Nations University
Haskell is a well known sight for countless paranormal activity. The campus itself dates back to around the 1800's when the US Government built Haskell Institute to help control the Native American population and assimilate them into mainstream America. Native American children were subsequently taken from their reservations and sent to schools like Haskell to teach them how to be 'white' Americans. All aspects of their Native American heritage was stripped from them and they were forced to act as the Government felt appropriate. Countless reports and documents held in the National Archives office in Kansas City tell stories of children beaten and abused for using their native tongue, or for acting 'out of' conduct. The University of Kansas forensic labs hold several remains of children found buried throughout the Haskell Campus. Many rumors are speculated about some of the Universities buildings, which are all some of the oldest in the state of Kansas. Haskell is an amazing place for those who seek an up and close experience with the paranormal. The history and horror that this campus holds is unlike any other place in the world. So, if you are daring, ask for a key to Hiawatha Hall and see if you can stand to be alone in the building for more than one evening. Many have tried and failed, not wanted to discuss what they where witness to.
Lawrence - Haskell Indian Nations University - Hiawatha Hall
This is the oldest building on the campus and was built by the Methodist church in order to bring Christianity to the Native children. The church has been closed for decades and possession of the building has been assumed by the Government and is on the National record of historic places. It is said to be home of a spirit that makes no effort to hide itself. Doors will open and close for no reason, even while they are propped open with an object.
Lawrence - Haskell Indian Nations University
Just south of Taminend Hall, there is a small cemetery with approximately 70 markers of children who died from a smallpox epidemic that had plagued the city of Lawrence for a good year. When you approach the cemetery don't be afraid if you start to hear the sound of children crying. This is a common occurrence and has been the reason for several Native ceremonies to try to bring peace to these children who died here. One medicine man says that the children will only stop crying when they have been returned to their home lands.
Lawrence - Wakaruse Elementary School
A shadowy, darkly clad individual is said to roam the halls of the school in the early evening and throughout the night. This entity is reported to have been seen on many occasions by staff working late at night. Janitors have reported having seen the shadowy figure appearing to be clad in a dark cape and hat.
Manhattan - Ellinwood - Wolf House
Many strange sightings have taken place here. For example men in top hats appearing with canes and dishes being thrown from the wall. Voices have been heard, like conversations between a family. And also it was once an early whorehouse in which it is said that one of the women was killed there. Then many years later them man who lived there who was the town doctor committed suicide, and died a very slow and painful death. Now many years later the house is still abandoned and is used as a very interesting haunted house for the Boy Scouts of America.
McPherson - The Cedars
The Cedars is a retirement center, one of the past residents of the south unit used to walk up and down the halls with a funny little hat on, years after he died new residents of the facility who had clearly never met him say during some nights they had seen a figure with some type of hat on roaming from room to room, the staff on the night shift report seeing this figure also.
Olathe - New Century Air Center
This location used to be the Olathe Naval Air Station, a combat pilot training center that ran from WWII through to the Vietnam era. The base was turned over to the local Johnson County Government in the Early 1970s and converted into a commercial airport, industrial complex and business center. Sometime in the late 1950s or early 1960s, A night landing in bad weather went horribly wrong and resulted in a pilot loosing his life when he missed the runway and ended up a ball of fire in the side of an aircraft hangar. This hangar complex on to which, the airport control tower is connected, is the current home to an Army Reserve Chinook helicopter unit. Paranormal events occur throughout the building. Security guards have reported hearing voices, whistles, footsteps on the floor and on overhead catwalks. Locks that refuse to stay locked and doors open and close without wind or human intervention. Even the occasional apparition has been known to make an appearance.
Overland Park - Stanley - Old Stanley Hotel
An old gentlemen that resided in the hotel who suffered from schizophrenia frequently saw a woman in a white dress floating over his armoire and when he would reach out to her she would disappear. As the years have passed several unexplained incidents have occurred, for example the third floor of the old hotel caught fire on July 4th in 1983 and during the fire some say they saw the devil in the flames. On several occasions footsteps have been heard coming from the third floor and on one occasion a person was seen on the third floor, but no one was ever found. Window shades roll up and down by themselves. The original owner of the hotel was killed in front of the house, run over by a horse and cart. His wife, Maude, never recovered and always felt George was still with her in the hotel. The hotel is now 126 years old and still to this day the unexplained still occurs.
Overland Park - Stonewall Inn
The pizza parlor in the old Stonewall Inn is accepted by most as no less then haunted. The manager has reported many strange occurrences after closing time. Every night after closing time when the manager is the only one left inside he locks himself in. He then sets about pushing tables to the back and stacking chairs after which he retires to his office for a smoke. More times then would probably be desired he comes back to find the tables pushed back out and the chairs untracked. Both put back in their original positions by unseen hands.
Pittsburg - Lakeside School
In the Basement people have had creepy feelings. The lights in the Auditorium will sway. Pentagrams will be scratched into the ten-foot tall ceiling. Things will fly across the room. There has also been seen a ghost of a man with dark brown curly hair in a racecar uniform, also sometimes soldiers have been seen.
Pittsburg - Pittsburg Middle School
There are many diffrent and strang things that happen in the Pittsburg Middle School. Many people have heard stories about the toilets flushing by themselves and the doors opening and closing by themselves. It is said that there used to be a piano up in the very top of the school that would play by itself. It is also said that someone died in the pool, and it is said that someone saw a little girl walking in the halls. These things just give you the creeps when you have to be at the school almost all day long. The school also has blackouts for no reason and every one gets scared.
Pittsburg - Pittsburgh State University - McCray Hall - Music Department
There have been sightings of a lady in a black dress. The Pipe organ has been heard playing at night. Sudden temperature variations and strange movements from corners of eyes with nothin to explain them.
Prairie Village - Homestead Country Club
In the restaurant, there have always been several reports of cold spots, especially at one specific table where there is no draft. In the kitchen, as well as the dining room, there have been reports from diners and workers of strange occurrences they have heard voices, seen the movement of various objects, had unseen people touching them, non-specific peripheral vision sightings. Employees have seen objects fly through the air when nobody was there to throw them. Two workers narrowly escaped injury from flying knives, one, a waiter/busser, was almost hit in the head by a large knife, and has also seen tables, chairs and the like move by themselves. A man once died of a heart attack in the tennis court and has been seen by many people, all of which described the same man in the same area.
Rural Niotaze - The Sandhills - El Cado Cemetery
Witnesses claim to have seen a misty-white figure darting between the trees, and heard lots of strange noise such as voices, laughing, rattling and clanking. It has become a popular party spot for young people, many of who have gone there with a 'no fear' attitude, only to flee in fear due to an unexplainable experience they cannot justify. When asked, most said they would NEVER go back again.
Topeka - North Topeka Moose Lodge
Three spirits have attatched themselves to this building, the most famous being a police officer shot by a burglar he surprised on the roof, the other two are women inexplicably tied to an armchair in the ladies' room and loveseat in the hall at the lodge. it has been reported that a custodian cleaning the ladies room there set a trashbag on the armchair, only to see it immediately fly across the room.
Topeka - Overland station
The former ATSF train station is reportedly haunted by at least three entities, one is a woman occasionally seen dressed in early 20th century apparel on the second floor of the station, another sighting is of a former ticket-clerk who is often seen at 'his' ticket booth, and a small boy, possibly ten years old often appears in pictures taken outside the building, as well as in reflections in the windows of the station.
Topeka - Topeka Country Club
Apparitions have been seen and heard here. Employees and security are all afraid to go upstairs alone. Sometimes if you go out late at night alone the lights will be on and loud music playing though no one is there and all was quiet earlier. The building is alarmed so it is impossible for someone to go in and play a joke. It is said to be very creepy when alone there at night.
Topeka - Topeka State Hospital
This very large facility was opened in 1872 and then closed in 1997, at one time it was the site of Kansas' hospital for the criminally insane. There have been many sighting of orbs, apparitions in windows, voices and music heard from many of the buildings on the campus. 1,157 people are buried in the cemetery on site, 95 percent of which are in unmarked graves. Local PD still patrol the area, although several have stated they hesitate to enter the grounds at night.
Towanda - Wilburs Grocery
It is said that this grocery used to be an orphanage and also a home for wayward woman. Truckers used to sleep in the basement of the building. This is one of the oldest buildings in Towanda. Many of the women that worked at the grocery have said to see crips packets and shopping trolleys moving on their own. Also they have smelled fresh coffee, and felt cold air coming from no where. One woman that was closing up for the evening had put up all of the mops and brooms on hangers for the night and also checked the freezer to make sure it was closed up tight. The next morning when she opened the shop the freezer door was wide open and all of the brooms and mops were lying on the floor in one little pile. Another woman said to have something come up and touch her on her head and play with her hair. Something was always untying their aprons. Each time a person could feel the cold chill in the air and the hair rise on their arms.
Wamego - Colombian Theater
There have been many reports of lights turning on and off in the basement, and on the main theater floor, props mysteriously move from place to place sounds of moaning and climbing of stairs in utter silence. One report says the fire alarm mysteriously went off with no one around, the doors locked, and the lights turned off for the night, very disturbing to passers by, tunnels found in the basement lead to a mansion in town that lead also to the old morgue.
Real haunted places in America