Haunted places in Idaho


Welcome to the haunted hovels section of Haunted places in Idaho. Please select a link below to view information on that location.
If you know of a haunted location in this state then please tell us about it and share your experience, you can submit a haunted location by clicking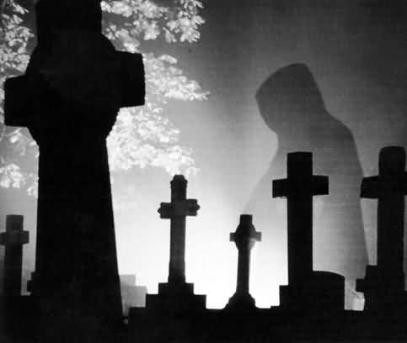 Please note that this section is always growing and new locations will be added when time permits, so please check back if you don't find what your looking for. Alternatively, if you know of a haunted location that isn't in the list, then feel free to send me a message in the contact section and I'll will make it a priority to cover it for you. But for now, please enjoy what information has been provided.

Featured Haunted places in Idaho


Boise, Old Idaho state penitentiary

Lewiston, Lewiston civic theatre
Idaho city, Pioneer Boot Hill cemetery

---

Haunted places in Idaho


Athol - The Brig at Farragut State Park
This location is said to be the site of a homicide and at least one suicide during World War II, when Farragut Naval Base was home to more than 300,000 servicemen. The former brig, is the only original building remaining on what is now a state park and camping area, has set the scene for several apparitions, all described in detail by at least half a dozen state employees. These employees worked in the brig building, which was used as a state parks maintenance building. All of the employees who encountered a ghostly visitor described a balding man who might have been in some kind of uniform, possibly prisoner's garb. Others, who did not see the apparition, talked about hair-raising experiences with large objects being mysteriously 'relocated' or objects flying across the cells, which still exist in the building, bars and all.
Boise - Boise State University - The Murder House
This building is now a Fraternity House, the house that is located off of Broadway and Linden had a brutal murder about 30 years ago. A man sliced up a number of people and dragged their mutilated body parts around the neighboring area. Bloodstains on the walls can still be seen, and blinds on the front window will open and close randomly. People who have gone there at night have witnessed the blinds still open in the front window, and have seen a woman standing there, looking out of the window.
Boise - Night Moves Gentlemen's Club
Employees and patrons alike in this club have reported many sightings of apparitions, cold spots, ghostly mischief such as swinging chandeliers, objects being thrown, and even appearing in photographs. Managers refuse to talk about the happenings, they have been scared too many times. It is believed several spirits haunt this club, including a little girl. Supposedly the building site is a former warehouse.
Canyon County - Caldwell - Old Saratoga Hotel/Restaurant
It is said that the upper floors of this building and also the restaurant and bar areas were haunted. There are several reports of a chilling cold feeling upon opening the doors to some of the guest rooms. Also on several nights, employees that were left to close up after hours have experienced moving chairs, swinging glass racks, and also have heard footsteps. After demolition of the ruins, a new office strip mall was built and many employees complain of strange noises.
Grangeville - west homer road, eagle
This one of our haunted places in Idaho was submitted by Megan and remains un-altered: many times when out in the field behind the house there have been sightings of little pioneers running around playing. Also there are cold spots and sometimes after leaving there are scratch marks on your body. ive been living here 10 years and it kept happening and i looked it up and it turns out that it was a pioneer grave, and that a pioneer went crazy murdering every one in his path. that is were they were put. you will get visions of brutal murders sometime once someone went crazy after seeing a vision and killed there parents i must say it is so freaky. its at west homer road eagle idaho. i named it pionerr grave.
Grangeville - Forest Service Building
There used to be a very old house on the site where the present day forest service building is. Witnesses have heard footsteps, someone singing, and someone speaking in a foreign language. Also there are many reports of a shadow of something that walked right in front of them. It was darker than the room they were in. One witness swears that someone pulled his hair. Rumors that numerous Chinese slave laborers had been killed in the old days of the railroad being put into the area.
Idaho Falls - Eagle's Lounge and Rio theater
There buildings are right next to each other and are also part of the same building that is more than 100 years old. The basement of the Eagle's Lounge used to be a mortuary and the very top floor was once a ballroom many years ago. Several people claim that very strange things happen in both the theater and the ballroom.
Kimberly - Stricker Ranch
Stricker Ranch used to be part of the Oregon Trail along which many people died because of the long journey. There is still a small cemetery out in an open field, where at certain times of the night people have witnessed ghosts running through the field. There is also a particular cabin where people have seen the doors open and lights flickering inside. As soon as they are on the property they can immediately feel the presence of the people that once died there.
The Malad City - Idaho Cemetery
This location has been know for years to have an old man walking around at night, at one time an old man had worked there for many years when released from his job he killed himself at the cemetery, some witnesses still see him at times pulling grass, or doing other things so the the cemetery looks neat and tidy. Also it has been known that a young woman walks around the cemetery at night, she wears a red dress.
Murtaugh - Sidewinders Bar & Grill
Sidewinders was built in about 1908. During this period Murtaugh, nearby Milner dam and irrigation workers, as well as Union Pacific workers suffered losses and unimaginable hardships. For most of its life this historic building has served as the towns main gathering spot, message center, watering hole, gambling joint and not to mention, place of ill repute. Through the years, many have witnessed a passing shadow, heard laughter, or heard the saloon's piano playing at a distance. These experiences generally happen at different times, when patrons clear, leaving one sometimes two or three people to witness what goes on. Most notably and occurring frequently, the volume of the stereo or jukebox will peak to the max without warning or help from anyone close by. Rich in history and revered as a place to unwind, visit, and relax, no haunting experience at Sidewinders has ever been deemed threatening, violent, or harmful.
Pocatello - Pocatello High School
Whilst working late at night teachers have heard an alarm go of at around midnight, is lasts for about 30 seconds in the vicinity of the old gymnasium. Janitors and administration have no explanation as the alarm sounds different from the modern motion detector alarms installed in the buildings. Apparitions have also been seen.
Roberts - B.J.'S Bayou Restaurant
Numerous spirits reportedly inhabit this old building that once was a hotel. The building was flooded and abandoned after the Teton Flood of 1976. It was bought and renovated in the 1980's and now houses a Cajun restaurant, bar, and is place of residence for the owners. The owners report seeing and hearing evidence of haunting a lot of the time. They report the appearance of the spirit of a young girl, and the spirit of an old gentleman, possibly in a uniform.
Soda Springs - Enders Hotel
This hotel may be very old but it has had at least 4 million dollars put in for remodeling purposes. Many go to the hotel not knowing of it's haunting history, but some people experience things and others don't. The thing about the place is that there was reportedly a prostitute murdered in room 207, they say she wanders the halls at night looking for single men. And there is also a nasty ghost in the basement, no one will go into the basement because of this! They say he was also murdered there.
Twin falls - Twin Falls Brewing Company
An old building, that is listed on the national historical register, now a brewery, pub and restaurant. It used to be an old flour mill. Employees have mentioned hearing footsteps and other strange noises. Reports of presences felt and unexplainable apparitions and disturbances also take place here. This 'spirit' has been given a the name of Flour Fred. There is a story that suggests an occupational accident responsible for the lingering presence.
Real haunted places in America