The Felt mansion, Saugatuck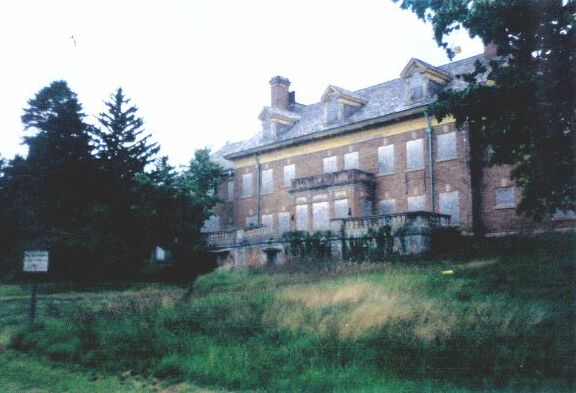 History
Construction on the Felt mansion began in 1925 and was completed in 1928. The building was made by a Mr Dorr Eugene, for his wife Agnes.
After financial difficulties for the family, they had to sell the property in 1949 to the St. Augustine Seminary, a Catholic prep school for young men.
In the late 1970s, the State of Michigan purchased the property to use as a prison. The mansion became offices for the State Police, and for WEMET, a drug enforcement agency.In the 1990's, the town brought the property and it stood vacant for several years until restoration began in the year 2000.The building is now open to the public for tours.
Hauntings
The same year as construction on the mansion was completed, Dorr Eugene's wife, Agnes died from an illness. It is a common belief that it is her ghost which haunts the property because she never had time to appreciate the house her husband built for her.
Reports of hauntings include very clear shadow figures moving in all areas of the building, being most active perhaps in the third floor ballroom, which is reportedly one of Agnes's favorite areas. Doors opening and closing by themselves and mysterious noises are also commonly experienced.
There used to be ghost tours running through the building while it was being restored and many photo's have been captured of shadowy apparitions, The tours are now over as the restoration has been completed.
Back to top of the Felt mansion

Back to haunted places in Michigan