Caswell House, Newnan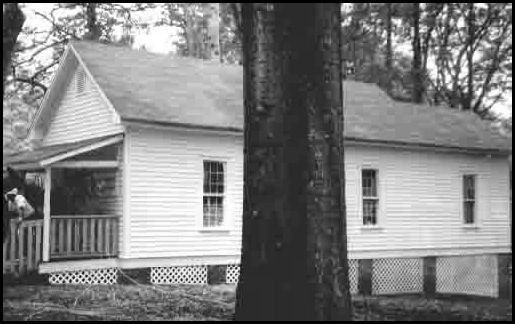 History
Caswell House was built in the town of Newnan in the early 1900's. The town saw rapid growth and has since turned into a city, one of the fastest growing citys in Georgia. The house has had various owners in its time, but any names and dates could not be found. The house is now the headquarters and slave museum for the African American Alliance of Coweta County.
Hauntings
Behind the main house is the old shotgun house, it's believed that pagan or possibly satanic rituals took place in the old shotgun house in the 1980s. Some believe that the haunting of this location was caused by such practices. As for reports of hauntings, some believe their to be general evil spirits on the premises which cause feelings of uneasiness and fear, but the common belief is that the house is haunted by Ruby Caswell and her brother Hoyt.
Ruby was one of the owners of the house and she cared for it greatly, her apparition has been seen in all areas of the house walking around as if checking up on it. It is said she also loved children and many people have claimed that their child has said that an old lady had played with them within the house when no one else was around, but on inspection to see who this person was, no one could be found. Could this be the ghost of Ruby?
Back to top of Caswell House

Back to haunted places in Georgia