Brubaker Bridge, Gratis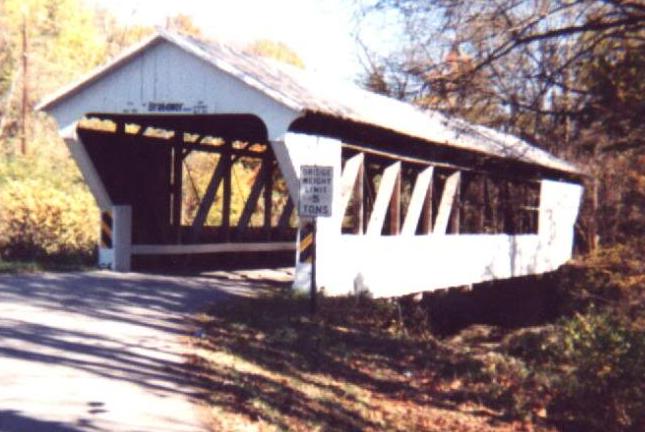 History
Brubaker bridge was built in 1887 for a passing across Sam's Run Creek, the bridge is regarded as somewhat of a historic construction and still stands and functions to this day.
Hauntings
The bridge has a ghost story that dates from the 1930s. The story goes that some teenagers, returning from a party at the Grange Hall, took the curve wrong and crashed inside the covered bridge. One boy in particular was thought to have disappeared when he'd actually gotten a ride with his doomed friends. As a result his body was not looked for, and it remained hidden in the underbrush beside Sam's Run for years before the remains were found.
Ever since the bodies were collected, people have reported strange things happening when they drive through the Bridge. Your engine will die for no reason, and a "shhhhh" noise is commonly reported. Also a distinct tapping sound on the glass of car window's has also been reported, could this be the sound of the unfound boy, trying to tell you where he is.
To get to this bridge, leave Gratis heading west on Route 122, then turn left onto Township Road 328.
Back to top of Brubaker bridge

Back to haunted places in Ohio