Whaley House, San Diego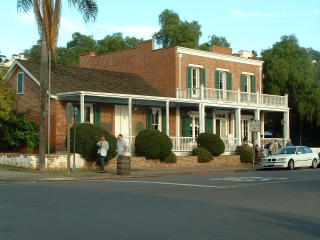 History
Whaley House stands on the site of an ancient native American burial ground, near the route of the historic route 101, San Diego, California.
Many people believe it to be the oldest brick built building in Southern California, it was constructed by Thomas Whaley in 1857 on the site of the old town gallows. The Whaley family resided her for 95 years and the last family member died in 1953.
During this period the building played host to many different jobs, from a protestant church, courtroom, public school, general store and finally a museum in 1960.
Hauntings
The building has seen its fair share of death over the years, but oddly enough its most active spirit pre-dates the house. A man named "Yankee Jim" was put to death after being found guilty of stealing a schooner with his two friends.
He was very tall for the times (well over 6 foot) and it took him an hour to slowly choke to death because his feet touched the wooden floor of the gallows. Mediums often describe seeing a shaft of dark energy or black light on the spot where he died.
He's also to blame for the poltergiest phenomena and choking sensation that many people sense. Two other former inhabitants that linger in the house are Marienna Reynolds who died at the age of 4, after accidentally consuming ant poison and Violet Whaley who commited suicide with her fathers pistol.
These two individuals are thought to be responsible for the many unexplained cold spots, voices and feelings of being pushed and touched in the house.
With the building being so haunted and being open to the public, there are many ghostly photographs that visitors have snapped. Pictured below is one of the creepiest, thought to be Thomas Whaley's wife...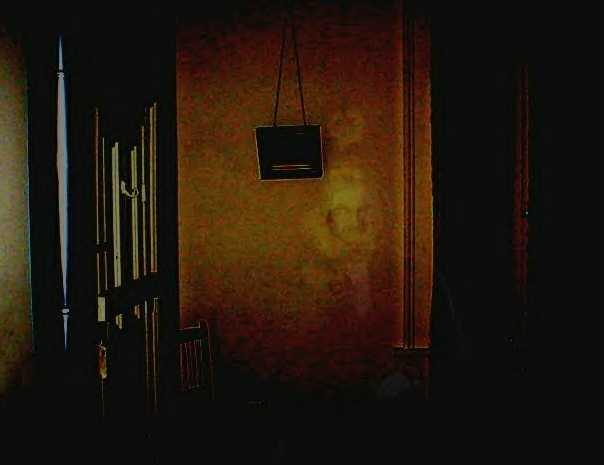 Back to the top of Whaley House

Back to haunted places in California