Vaughan Street Jail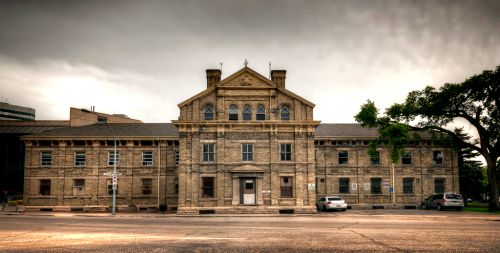 Brief History


Vaughan street jail was originally known as the Eastern Provincial District Gaol and served as the areas justice house starting in 1881.


Over the next 50 years it would house some of the worst criminals from the areas of Western Ontario, the territories of Alberta and Saskatchewan and all of what was later known as Manitoba. It was typically meant to be a short stay prison, with it supposed to house people who were on sentences of a maximum of 2 years.


This 2 year term agreement was often broken though due to lack of space in other prisons and it also housed criminals who were doing much longer terms, but were temporarily housed here until a more permanent location was available.


This meant that instead of being filled with shorter term criminals such as thieves and thugs it also housed some of the more hardcore criminals guilty of things such as arson and murder.


The prison was also used as a make shift insane asylum until the Selkirk Insane Asylum was opened in 1886 and the inmates deemed insane were transferred soon after.


The jail operated as such until 1930 when the nearby Headingly jail opened and it became a youth detention center. This ran up until 1984 when it finally closed its doors for good and today it sits empty and functionless.

Is Vaughan Street Jail Haunted?


The Vaughan street jail is believed to be haunted by the men who were executed here by means of hanging. Officially there was only 13 recorded executions here, but there is some evidence that the number was a little closer to 20. It was also the site of incarceration and execution for Bloody Jack Krafchencko, who was Winnipeg's first serial killer


People who have visited the prison claim that they have seen the apparitions of some of the executed men here, often appearing floating slightly off the floor, as if hanging from an invisible rope.


There is also a lot of activity in the areas where the criminals used to live, and one area on the top floor is believed to be the haunted by an inmate who committed suicide. Objects have been known to move on their own and people have claimed to have been touched by unseen hands in this part of the building.