Tretower Court & Castle, Powys, Wales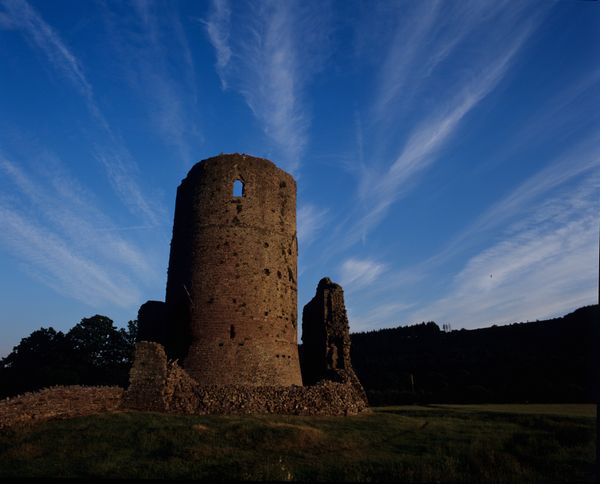 History
Tretower Court (and the adjacent Castle) are situated in Powys, Wales with the beautiful black hills in the background. The court dates from the early fourteenth century, a time when the castle was still in use, and was built for Roger Vaughan as used as a court against local criminals.
The castle original wooden, motte & bailey construction began as early as 1080 and was given to one of King William the Conqueror's Knights after the battle of Hastings. In around 1150, a stone castle was built and belonged to the Pickards for 6 generations. The castle was used during the Norman invasion and the spoils of war saw it pass between English & Welsh hands for the next 300 years.
Hauntings
Room 2 contains the ghost of a woman in a long white gown, who has beautiful green eyes and often acts anxiously. Could this be the same woman who's seen in the main bed chamber? In this room she's seen sitting by the window looking lonely and pacing around. These stormy energies often make people feel uneasy and they often refuse to stay in this particular room.
The woman is thought to be Mary Anne Vaughan who was the wife of Roger Vaughan. Roger was captured & killed in 1471 in Chepstow and Mary Anne still waits for him to return home. She's even been seen standing over the battlements, looking in a south east direction, which is the direction he would have returned from. She eventually died of lung or heart disease, but her grounded spirit refuses to move on - even over 500 years later.
Back to the top of Tretower Court

Back to the list of UK most haunted locations