The White house, Washington D.C.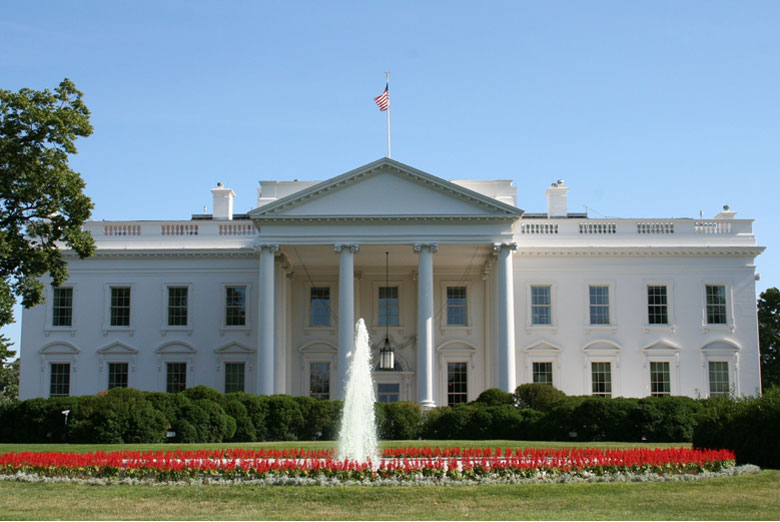 History
The White House is the oldest building on President's Park. An integral part of the planned city that is Washington D.C., construction began in 1792, and the building was opened for occupancy on November 1, 1800. The first people to occupy the building were President John Adams and his wife, Abigail.
Parts of the mansion were unfinished, including the cavernous East Room. With no running water (it would not be installed until 1834), water had to be brought into the house by jug and heated for bathing or laundry to be done. Abigail Adams often hung the family's laundry up to dry in the drafty East Room. The building is currently and will forever remain the home to the president of the united states of America.
Hauntings
The ghost of Abigail Adams has been seen since shortly after her death in 1818, arms stretched out as if she were still carrying laundry into the East Room, accompanied by the smell of soap or damp clothing. Household staff in the Taft administration even observed her walking through walls.
But the buildings most famous alleged apparition is that of Abraham Lincoln. Eleanor Roosevelt never admitted to having seen Lincoln's ghost, but did say that she felt his presence repeatedly throughout the White House.
Mrs. Roosevelt also said that the family dog, Fala, would sometimes bark for no reason at what she felt was Lincoln's ghost. President Dwight Eisenhower's press secretary, James Hagerty, and Liz Carpenter, press secretary to First Lady, Bird Johnson, both said they felt Lincoln's presence many times. The former president's footsteps are also said to be heard in the hall outside the Lincoln Bedroom.