RAF East Kirkby, Lincolnshire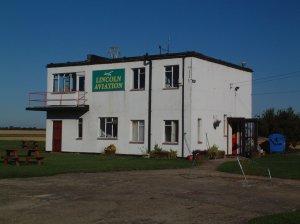 History
RAF East Kirkby is a former Royal Air force base near Horncastle in Lincolnshire, which was opened in August 1943 as a bomber command centre. In April 1945 near the end of the second world war a 57 squadron Lancaster bomber was being loaded with ammunition, when a 1,000lb bomb was accidentally dropped onto the floor setting off the rest of the planes bomb load.
The ensuing explosion sadly killed three airmen, injured 16 others, wrote off six Lancaster bombers beyond repair and badly damaged a nearby aircraft hanger. The site is now home to the Lincolnshire Aviation Heritage Centre.
Hauntings
The site in Lincolnshire is reportedly the most haunted airfield in the country, possibly due to the number of plane crashes that have taken place on site. One of the exhibits in the museum is the wreckage of a spitfire, the body of the pilot was only discovered during the movement of the plane 50 years later.
Is it his ghost that's seen walking around the wreckage at night? The most active part of the airfield however, is the control tower. People often report a strange feeling or the sound of footsteps and people also leave soon after entering and refuse to go back. Could it be a past employee who likes to follow people around or maybe some unfortunate soul who was killed in an accident?
Back to the top of RAF East Kirkby

Back to the list of UK haunted locations