Montana State Prison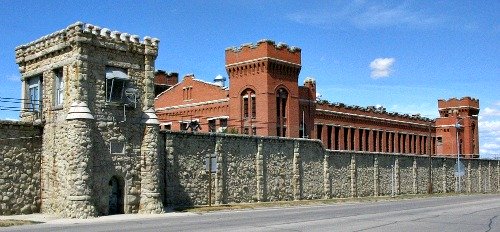 History


The old Montana state prison was built in 1871 and served as the territorial prison until Montana achieved statehood in 1889. The prison served as the main place of incarceration in the state until 1979 when it finally closed its doors as a prison for the last time.
The inmates were moved to a newly built facility which is the current main inmate holding facility for the state.
In 1976 the building was added to the list of national historic places and now serves as a museum and tourist attraction.

Is Montana state prison haunted?


From the beginning the prison suffered from overcrowding. Just one month after it opened its doors the prison was over maximum capacity. This created a number of problems including raised tensions which resulted in more frequent violence between the inmates and staff.

The prisoners suffered from the poor conditions and murders and suicides happened on a regular basis. This continued for a number of years and got so bad that prisoners were forced to live in camps on the grounds, until a new housing building was completed in 1886 which provided some relief.

Apart from the years between 1890 and 1921 when a Warden Frank Conley was in charge, the prison suffered constantly from underfunding and over cramped dirty conditions.

In 1956 there was huge riot which saw the prison under inmate control for 36 hours until the national guard restored order.
As you can imagine, if anywhere is going to be haunted somewhere with such a high death toll is certainly a good contender. There have been many paranormal experiences in the prison, from apparitions to the faint sounds of footsteps echoing through empty hallways.
One of the most particularly creepy encounters can be found on the lower level were the solitary confinement cell are. This area has seen the highest amount of paranormal experiences by staff and visitors.
How many people actually died within the cells is unknown as documentation within old prisons can often be sketchy. But the intense suffering people underwent in those cells is unquestionable, and some of the inmates seem to linger in the area.
People have claimed to be overcome with a very unnerving presence as if someone is about to attack them. People have also said they have been pushed or had someone lightly barge past them.
If you are ever in the area and wish to see for yourself if the place is haunted you wont be disappointed, and on top of that its an impressive building to have a walk around.

Montana State Prison - Back to top
Real haunted places in America