Little Bighorn Battlefield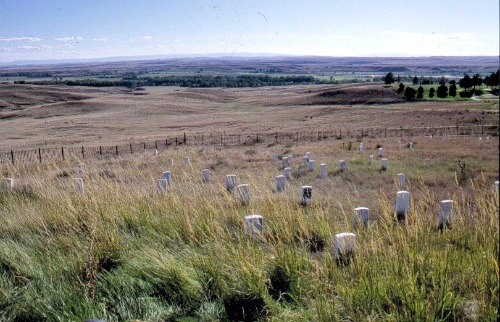 History


Little Bighorn battlefield is the site in which George Custer led 7th cavalry regiment of the United States army against a combined force of three Indian tribes on June the 25th and 26th, 1876. The battle is famous because of the crushing defeat suffered by the US forces in which Custer and several of his family were killed, along side 268 other dead cavalrymen.
The site became a National U.S cemetery in 1879 and since then it has changed ownership and names several times, with much maintenance and memorial structure alterations. The site is open to the public and is a fantastic place to remember some classic American history.


Is Little Bighorn Battlefield haunted?


This battlefield is widely claimed to be hands down the most haunted place in Montana. Why this particular site has more activity than other larger battles with a higher death count is unknown, but one things for sure and that's this place is most certainly haunted.
There is simply a huge number of people who have have experienced some paranormal activity here, with the most common being apparitions.
The site is also the memorial of the dead from another nearby battle. Combined the two event have together caused an alarming number of spirits to linger. Apparitions are very common here, with the dead being all of United States personnel. Ghostly figures in war uniforms and even the ghost of Custer himself have been seen across the battlefield, though Custer himself has most commonly been seen walking through the museum.
The stone house next to the cemetery is thought to be a hive of paranormal activity. Mostly apparitions but many other things have been witnessed here, such as objects moving on their own and loud thumping noises.
Various ghost hunting teams and psychics have organized a number of tours and research trips across the site, with some interesting results from both. Outdoor sensors are very active across the whole site, picking up movement from what appears to be something tall enough to trip them, though nothing can be seen with the naked eye. The psychics have also uncovered some unusual findings. After some investigating of the site they relieved details about the battle thought to be true but were not previously known.

Orbs can be captured almost anywhere across the battlefield, though they seem to appear on pictures in random places at random times.
If you are ever in the area it it certainly worth coming to this amazing historical site and seeing for yourself if you can find any spooky happenings.

Little Bighorn Battlefield - Back to top
Real haunted places in America