Haunted places in Pennsylvania
Welcome to the haunted hovels section of Haunted places in Pennsylvania. Please select a link below to view information on that location.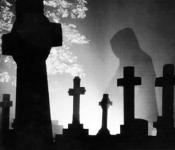 If you know of a haunted location in this state then please tell us about it and share your experience, you can submit a haunted location by clicking

Please note that this section is new and new locations will be added when time permits, so please check back if you don't find what your looking for. Alternatively, if you know of a haunted location that isn't in the list, then feel free to send me a message in the contact section and I'll will make it a priority to cover it for you. But for now, please enjoy what information has been provided.

Brief History of the state and it's hauntings
The History of Pennsylvania is as varied as any in the American experience and reflects the melting pot vision of the United States. Pennsylvania was being settled by Europeans but before that Native American tribes lived in Pennsylvania.
Before Pennsylvania was settled by Europeans, the area was home to the Delaware (also known as Lenni Lenape), Susquehannock, Iroquois, Eries, Shawnee and other Native American tribes. Most of these tribes were driven off or reduced to remnants as a results of the European colonization.
Pennsylvania has seen its fair share of violence, including the French and Indian War, the American Revolution and the Antebellum and Civil War. As well as many unrecorded minor battles with the smaller Indian tribes and skirmishes with the British.
Brownsville, Nemacolin castle

Jim Thorpe, Carbon County Jail

New Hope, The Logan Inn


---
Back to top of Haunted places in Pennsylvania

Select another state