Haunted places in Mississippi


Welcome to the haunted hovels section of Haunted places in Mississippi. Please select a link below to view information on that location.
If you know of a haunted location in this state then please tell us about it and share your experience, you can submit a haunted location by clicking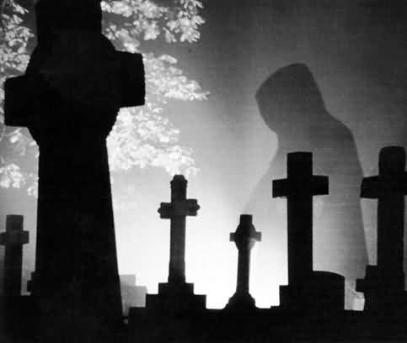 Please note that this section is always growing and new locations will be added when time permits, so please check back if you don't find what your looking for. Alternatively, if you know of a haunted location that isn't in the list, then feel free to send me a message in the contact section and I'll will make it a priority to cover it for you. But for now, please enjoy what information has been provided.
Featured Haunted places in Mississippi


Vicksburg - Duff Green Mansion

---

Haunted places in Mississippi


Biloxi - Former Biloxi Regional Hospital
When this was an active hospital, dying patients would report seeing young girls standing at the end of their beds. On one occasion there was a sighting of a tall, white figure passing through the dispatching area, which then suddenly became extremely cold. Locked doors have also been heard opening and slamming shut during the night.
Biloxi - Keesler Air Force Base - 338th Training Squadron
The 338th training squadron still resides in the original quarters and there were rumored to be three spirits in the female wings alone. One was said to be that of an angry man of about 27 or 28 years old who didn't know why females where there and wanted them all out of 'his air force'. There was also an uncomfortable presence that would sit three or four yards, or sometimes halfway up the stairs while someone were guarding the entrance, and concentrate loathing on that person, also he would mess with the tuning on their radio. There also there was a boy named Jeremy who was about 18. He was said to be a sweet kid who would check on everyone in the evenings and make sure everyone was alright. He also would play pranks like opening windows at night and dropping things inside locked wall lockers when you are across the room. One soldier learned that he missed his mother, he went through the school in 1967 and although he knew he had died of shrapnel wounds, he would often worry about going to 'Nam 'tomorrow'. Jeremy, was also very polite in that if someone was studying with their door closed he would continue down the hall. He seems to need and welcome the encouragement of an open door for an invite to interrupt any study hall sessions.
Crystal Springs - OK Batte Cleaners
The rumors say that in the bathroom at around 10:45 you can sometimes hear the door open and close. In the back room there have been times when people have heard footsteps. And the lights go on and off and there have also been reports of the microwave going on and off by itself. When the staff have locked up there have been odd times when the owner has come back to get something and the door has been unlocked. The employees have seen misty figures floating around then disappearing when someone comes in or they hear a loud noise.
Hernando - Hernando Middle School
There are many reports of at any time when its dark and the gym is empty witnesses have heard someone walking on the ceiling. The music teacher has actually heard the ghost playing his piano but when he went to check nothing was there. There were a few incidents where the students taking part in after school programs have actually seen the image of a young girl. These happenings still go on to this day.
Meridian - Merrehope
This antebellum home is reportedly haunted by two spirits. One is that of a man who is said to have committed suicide in one of the back bedrooms. His heavy footsteps can still be heard from that upstairs bedroom. The other spirit is that of a young lady. Although she was never linked to the house, she started making appearances when an antique photo was placed in the house for display. Late at night her ghost can be seen from an upstairs bedroom either glowing or holding a candle.
Natchez - John Martin's Fine Dining Restaurant
This popular restaurant is said to be haunted by the ghost of a prostitute. She is said to have been killed by her son after he discovered her profession. Employees have reported many strange occurrences on the second floor such as lights flickering on and off, doors slamming in your face, and footsteps coming down the stairs when no one is there.
Oxford - St. Anthony Hall Fraternity House
In the mid 1900's a member of St. Anthony Hall was killed in a car accident. Since his death members of the Fraternity report many strange instances, in his former room, known as the Sigma room, TV's have been reported turning on and off, unexplained noises coming from the walls and circling the room. On occasion, at around 1 a.m., he has been seen in the Fraternity library. Strange footsteps and noises have been reported from employees keeping the house during the unoccupied summer months.
Pass Christian - The Blue Rose Restaurant and Antique Store
The now closed Blue Rose is haunted by the woman who used to own it in the early 1900s. She was engaged to be married but her finance broke off the wedding and ran off with another girl. The story says that as she was chasing after him, she tripped on her dress, fell down the stairs, and broke her neck. Her ghost has been seen in mirrors and in front of the building. Often people think it is someone doing a reenactment but it isn't.
Pontotoc - Sav-a-lot
There has been more than one occasion when starnge things have happened. Most of these events have happened in the backroom. The incident that stands out the most is when two employees, saw a very bright light coming toward them. The two fled in confusion, when suddenly they heard a loud crash. When they calmed down and geared themselves up enough to go and check it out nothing had been moved. This was the first known appearance of the light, but the crash has been heard a few times. Legend has that a man or woman died in the building when it used to be Wal-Mart.
Tupelo - Barnes Crossing Mall Theater
There are three resident ghosts one, 'Lola', has been seen walking around a table and also lifting the lid of the rubbish bin sitting in the corner of the break room. 'Lola' also likes to move money around in the cash register. She would also clang the stuff around in the back room of concessions and the doors on the poppers in front. The man upstairs in the projection room likes to follow you everywhere up there. Even to the concession storage room. The three haunting the theaters were also nice. You would walk into a theater that you knew nobody was in and would find a seat in the back row folded down. Especially in horror movies.
Vicksburg - Cedar Grove Mansion Bed and Breakfast
The Queen Victoria Room is reportedly haunted by a hazy, transparent woman who appears at night in front of the room's right window and floats past the fireplace, then her figure disappears into the area behind the bed. Her footsteps remain, pacing back and forth in the spot that she vanished. This continues for a few hours until about half an hour before the sun comes up.
Vancleave - John's Bayou Road
In roughly the last five years there have been three very similar car accidents with survivors claiming the same thing. In the reports, the drivers have said they were driving alone at night and noticed what seemed to be blood on the road, being curious they stop to see what it is. After they would get back in their vehicles, before they can even start their car headlights come from no where, and a dark colored van would crash into their vehicle. In that exact location (the four way crossing of John's Bayou and Mount Pleasant) there have been 5 car wrecks, three have survived and sadly two ended with in fatality, but the three that did survive all reported the exact same story. All five of the vehicles were found with black paint from the vehicle that crashed into them.
Vicksburg - McRaven Tour Home
This home is one of the oldest in Vicksburg. There have been investigations by many paranormal investigators. There are thought to be more than a dozen restless spirits in the home, making it known as 'The most haunted home in Mississippi' as one investigator put it. Ghosts range from Civil War soldiers, to former owners, to Native American Indians. Thousands have seen some of these ghosts.
Real haunted places in America