Haunted places in Maryland


Welcome to the haunted hovels section of Haunted places in Maryland. Please select a link below to view information on that location.
If you know of a haunted location in this state then please tell us about it and share your experience, you can submit a haunted location by clicking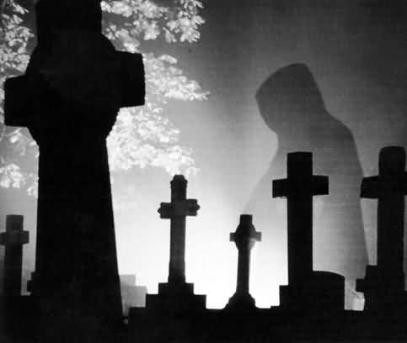 Please note that this section is always growing and new locations will be added when time permits, so please check back if you don't find what your looking for. Alternatively, if you know of a haunted location that isn't in the list, then feel free to send me a message in the contact section and I'll will make it a priority to cover it for you. But for now, please enjoy what information has been provided.

Featured Haunted places in Maryland



Antietam Battlefield - Sharpsburg

---

Haunted places in Maryland


Anne Arundel County - George Fox Middle School
Witnesses say that at night they have seen a women walking up and down the halls of the middle school, she is thought to be a former principle. Sometimes she is walking by herself and sometimes she is pulling a student by his ear along with her. None of the students liked her because she was very strict. She was said to have died during the school year and was buried under the school because that was the only place where she liked to be. Now she is said to still act as the Principle while walking the school at night.
Annapolis - Middleton Tavern
This is one of the oldest buildings in Annapolis and was originally built in the middle of the 1700's and purchased by Horatio Middleton, after his death it was passed down to his son Samuel. Many famous historical individuals have been said to of stayed at the tavern, some of which being Thomas Jefferson, Benjamin Franklin, and the founder of america George Washington. It is unsure as to who exactly walks the halls of the tavern, which is currently a restaurant and bar. But, there have been many many occurrences that seem to carry on in story. Be it the frequent plate flying across the room, to glasses falling off the bar's wall, as though they are being knocked off one by one, happenings seem to occur very often. On one occasion a table filled with empty dinner plates was unexplainably turned over. And, on another occasion, a restaurant employee witnessed a man in period clothing staring out onto the harbor, as though he was waiting for a ship to come in, and then as fast as the man appeared he disappeared. Shadows move across the rooms, and lanterns that are mounted on the walls are turned upside down. The witnesses love to tell their stories, and almost seem to welcome whatever or whoever it is that is there.
Baltimore - University of Maryland - Davidge Hall
Davidge Hall has been the host for many people and events over the years. It is the oldest medical school building in the western hemisphere and is continuously used for teaching. One of the most interesting things about Davidge Hall is the fact that there are many 'escape' routes. These were used to provide a quick escape for medical students that were dissecting cadavers during police raids. As this practice was illegal in the earlier part of the twentieth century. Many people visiting Davidge Hall have expressed a feeling of uneasiness while in building. There have also been numerous reports of people hearing unexplained sounds and voices.
Baltimore - Upper Marlboro - Six Flags America
This theme park is believed to be haunted by the Hall Family, who were the original owners of the land. Behind 'The Wild One', Hall Manor house sits partially hidden. This area is off-limits to all visitors. There is a grave that marks the burial site of the only daughter of Eleanor Hall, sadly she died on her birthday, the cause of which is unsure. On that particular day in June, the rides constantly malfunction and other technical problems occur more than they usually do.
Bel Air - KB Toy Works
The staff at this shop claim to have heard noises and witnessed toys falling from shelves for no reason, also they have reported to be able to hear a girls voice at night crying, their names being called out to them in a soft whisper, toys being opened and played with over night and being left out in the middle of the floor.
Catonsville - Mount de Sales Academy
There are reports of strange things happening here more often than not. On the fourth floor, that is unused today, it is said that if you stand at one end of the hall and look straight through to the other end you can see movement. Also doors open, close and also lock without anyone being there. Things are always changing, and nothing is ever in the same place twice.
Elkridge - Belmont Conference Center
The Belmont house was built at around 1738, and there is reported to be many different ghosts in the house and on the grounds, as well as in the family cemetery. Witnesses have seen pictures come off the walls, knives move across tables, and glasses break by themselves. They say there is a man who regularly appears in the bar area, holding a beer. A daughter of one of the patrons described in detail five ghosts that she saw, including a young girl, about 2 years old. She even said that one ghost had his hand on her parent's shoulder, as if he was trying to get their attention.
Frostburg - Center Street
This fraternity house is reported to house the ghost of a sorority girl who was raped and killed after hitching a ride home from Spring Semester 1988. She used to live on adjacent Wood Street and had a boyfriend who lived at the house. The brothers in the house used to complain that she always left her hair dryer plugged in the upstairs bathroom. Rumors say that in 1992, two brothers went into the bathroom after hearing a hair dryer turn on. They went to investigate but found no sign of a hair dryer anywhere. Mysteriously the room was steamy and the words 'Hitch A Ride' were faintly etched on the mirror.
Pasadena - Riviera Beach - Riviera Beach Volunteer Fire Company
An old Chief of the fire station named Edwin who died in a fire, is believed to walk around the Fire station at night closing doors, making loud noises and sometimes seen cleaning the fire engines and also in mirrors and windows. In the old hall above the fire station there can usually be heard someone pacing late at night and loud booms and a few fire fighters have been visited by this ghost and happy to tell people about it.
Point Lookout - Point Lookout Lighthouse
There are many reports of a male ghost, dressed in Civil War attire being seen guarding the steps to the lighthouse. Pictures have recorded him leaning against the frame at the door. This bit of land was used as a union hospital and POW camp during the civil war. Several ghosts of soldiers have been reported here. Also, many people have seen the ghost of a sailor, though to be lost at sea nearby.
Potomac - Marwood Mansion
There have been many strange occurrences of things happening in this building, like the bathroom window being raised, the toilet flushing and steam coming from the bathtub. There are also strange sounds that come from the basement. Whenever storage is put in the basement, in the morning it is ruined and has been ransacked. This was the house of the late relatives of the Gore family. The marble in the house always cracks, and then the cracks disappear the next day but return later. The butler has also been seen walking down the steps and around the property.
Snow Hill - Snow Hill Inn
The original part of the house was built in 1790 and was then enlarged in 1850. The Inn is reportedly haunted by a spirit known as 'JJ'. Employees reported that they have the feeling a man is standing behind them. 'JJ' likes to turn lights off and on and he likes to lock doors. Sometime employees report seeing a man standing crossed legged who just disappears. Workers were in the Barrister Room trying to get windows open, they tried everything and eventually gave up and went on to another task when the windows suddenly opened up by themselves. The workers were given lodging while they were working. The workers, after several unusual experiences, refused to sleep at the Inn. One guest woke up to see a spirit crossing the room to the bathroom.
Haunted places in Maryland - Back to top

Real haunted places in America