Haunted places in Alaska


Welcome to the haunted hovels section of Haunted places in Alaska. Please select a link below to view information on that location.
If you know of a haunted location in this state then please tell us about it and share your experience, you can submit a haunted location by clicking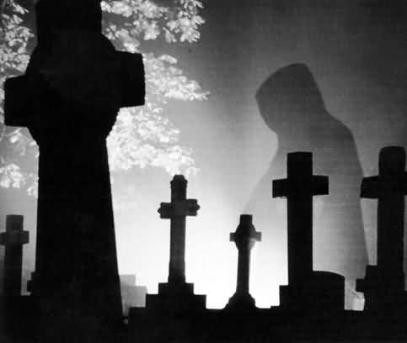 Please note that new locations are always being added, so please check back if you don't find what your looking for. Alternatively you can use the search function on the home page as there are hundreds of haunted locations which have been submitted by our users which appear on various pages of the site.
Featured Haunted places in Alaska


Gold Dredge number 8 - Fairbanks

The Buckner Building - Whittier
The Red Onion Saloon - Skagway

---
Haunted places in Alaska


Anchorage - Clark Middle School
This old school building is reportedly haunted by a woman who wears a white dress. She has been known to play with instruments in the band room, appear in empty hallways in the summer, and turn classroom lights off. She has never harmed people, she just gives them a scare. Some of the staff tell the students stories about a female ghost that comes up through the floors. Other staff members believe there is no ghost, and it's all hocus pocus.
Anchorage - Courtyard by Marriot
Room 201 is said to be haunted by a man who died there, and whose body was not found for several days, according to the staff. Also, there are reports of a ghost that has been named Ken who has been seen wandering around the parking lot and courtyard, and also in and around the gazebo. There is also something that appears to be a cat walking around the hotel. It's more evident in rooms 103 and 107.
Anchorage - Dimond Center
Rumor has it that when the Dimond center was first being built, the grounds underneath were sacred burial grounds from thousands of years ago, even dating back to when the natives first roamed the lands. Whilst digging up the grounds to build the shopping center, some of the workers came across a few graves, but because they were so old and small, they continued their digging. Now people say the ghosts roam the different areas and they usually appear in front of people that are on their own in the bathrooms or along the smaller hallways in the center.
Anchorage - Hanshew Middle School
A few witnesses say that they have seen a young girl walking around the location of this school. The story states that a young girl died supposedly there during the construction of the building. It appears that the young girl only makes herself known during the early morning and late at night. The caretakers and some of the young children have said they have seen her. They say that she looks sad and also she has been heard shouting for help. Some also say that they have seen her crying.
Anchorage - Historic Anchorage Hotel
This is the oldest hotel in Anchorage and it has reports of being haunted by different entities. Several of the guests have reported seeing a young girl walking along the second floor hall. In rooms number 215 and number 217 witnesses have reported the television turning on and off at will. Also, the water in the bath and sink will run by itself. Employees have reported hearing people coming down the stairs when the hotel is empty, and few have seen a man walk past the stairs.
Chitina - Old Copper Railroad
This used to be the railroad that ran from Cordova to the Kennicott copper mine. It was closed and covered over with dirt. It is now used as a road to access the back areas along the Copper River. There have been sightings of gravestones along the dirt road in the woods, but upon second investigation, they would have dissapeared. There was government housing being built in Chitna from 1997-98. It was closed down for a while because the workers had heard voices and children laughing. Also, tools would be misplaced just after workers had put them down. Sometimes at night in back woods along the dirt road, people have reported hearing voices and children laughing.
Chugiak - South Birchwood - Badarka Road In The Woods
It is said that deep in the woods, about half way down the road, there is a place where a 5 year old girl was killed. Legend has it that the girl was helping her father cut wood for the fireplace in the small cabin they lived in, where her mother and little brother were waiting for them. Her father had put the axe in the tree, so she couldn't accidentally fall onto it. She was said to be a very helpful child, and had tried to pull the axe out of the tree to cut the wood herself, while her father was taking a break. Sadly as she pulled the axe out of the tree, it fell and hit her in the head. She died instantly, with blood running down her face. Her father had stayed by her side for days and nights in the cold bitter winter of Alaska, and eventually he died of hypothermia. Witnesses say that at 3:30AM they have seen the little girl lying dead in her father's arms, while he is mourning over her lifeless, cold, and white little body.
Fairbanks - Chena Hot Springs Road
As you first start to drive down this road, to your left is Birch Hill. Numerous people have seen what look like glowing balls or orbs in the sky, that cast streaks of bright light everywhere. This phenomenon has only been seen during the winter months at around 7PM or later.
Fairbanks - Fairbanks Memorial Hospital
Nurses have seen and experienced what they describe as 'angels' in the back room when a baby is dying in the nursery. They say they temperature in the room drops to around 60 degrees, and they experience cold chills. Also, they have heard babies in the room even though there are none in there.
Fairbanks - Mile 8-12 Chena Hot Springs Road
This road is haunted by ghostly lights. Witnesses say that late at night, two lights that resemble headlights follow their car as it passes. Sometimes, it has started to fly and form one bright light. On other occasions, it has looked like a fast moving car or truck with bright blue, white and orange colored lights.
Fairbanks - Northern Lights Hotel
A little girl died on the third floor of this abandoned building. After that, the hotel closed off that part of the building. The staff on the front desk have reported getting phone calls from the third floor, coming from Room number 303. A little girl on the other end of the phone tells them she's looking for her mother and then hangs up. No one has been on the third floor or even in the room when the calls have been made.
Kenai - Kenai Cemetery
There are reports of several spirits here. One is that of an older, heavyset woman who is thought to go by the name Marie. There is also an older gentleman by the name of Arthur Johnson. He has been seen maintaining his grave site, also the graves of others who are buried nearby. In the rear of the cemetery are several unmarked graves that are said to contain the remains of servants brought up there to help dig for gold. But when the gold ran dry, it was too expensive to feed them, so they were killed and buried in graves outside the main cemetery.
Ketchikan - Ketchikan High School
In 1946, a student fell from a catwalk to his death. He haunts the theatre to this day with crying and other noises, and he is visible from the stage, if you look up. This has been well documented by the media and school officials, and he has been seen by the majority of the students. He still haunts the school, even after it has been remodeled. He has apparently been nicknamed 'Boochie'.
Nightmute - Nightmute High School
There is said to be a little girl that haunts the school. Staff members and students alike have seen and heard her. She would sometimes hum, she has appeared in both the boys and girls toilets, she turns lights on and off, and is also known to bounce a basketball. No one really knows how she died but it is said that there is a grave under the classroom 106, and this is where she is mostly found.
Sitka - Rookies Corner or also known as The Old Kiksaadi Corner
A woman was struck and killed on the blind corner outside this well known bar in southeast Alaska. It used to be known as the Kik, or Kiksaadi club, but now it is called Rookies, a sports bar. The story says that the woman left the bar and was extremely drunk. She tried to wander into town on her own, which was not an uncommon occurrence in this small town. Often, a taxi could be flagged down or someone who knew you would pick you up along the way. She staggered onto the road on the blind corner, and was run over by a young man who had also been drinking, and was driving a truck. She was so drunk that she actually got up, despite the terrible, atrocious wounds that she had received. She weaved about screaming and dying, not fully aware of what had happened to her. There had been several witnesses to this tragedy as the bar was closing. Hundreds of people were around, climbing into their vehicles and gathering for an, 'after hours' party. It was a horrific scene. Since then, there have been reports of an apparition of the woman seen on that blind corner weaving in and out of the road. She supposedly has appeared to people who are driving under the influence of alcohol, prompting even brave men to park on the side of the road and flag down a taxi. Also, there are stories that in the early pre-dawn hours, terrible moans and death cries can be heard in the same area. The cries seem to be emanating from the bushes that are the cause of the corner being blind.
Soldotna - Bailey Furniture Store
This furniture store used to be a grocery store, and the owner of the store was murdered. The killer was never found. It is said that the man still haunts the place, and sometimes furniture breaks for no reason. Also, there are unusual sounds heard from the back office.
Real haunted places in America