Fort Washita, Durant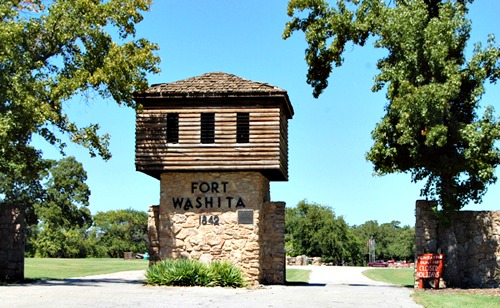 History


Fort Washita was established as the furthest south-western post of the United States army during the American civil war. Constructed in 1842 by General Zachary Taylor, who later went on to become the President of the US.
The forts purpose was to defend recently resettled people from the friendly Choctaw and Chickasaw Indian tribes from other more aggressive Indian nations.

It was permanently manned by troops from a number of divisions on a rotating basis, right up until May 1st, 1861 when the fort was abandoned due to the overwhelming confederate forces approaching. The confederate forces of Texas occupied the fort the next day and used it as a head quarters until the end of the war.
The fort was in private ownership after the war until 1962 when it was bought by the Oklahoma Historical Society. The site is listed on the National Register of Historic Places and designated as a National Historic Landmark. It is open today as a tourist attraction.


Is Fort Washita haunted?


There is thought to be only one ghost that haunts the fort, and her name is Aunt Jane. She was a resident of the fort who was out walking one day when she was set upon by thieves. She refused to cooperate and in the ensuing struggle she was killed and almost beheaded.
The thieves were never caught and the body of Aunt Jane was buried at the forts cemetery. Since that day she has made her presence known around the fort to many people. No more so than a Dr. Stalcup.

He lived in a house close to the fort and in the early 1900's Aunt Jane made herself a real nuisance to the Doctor and his family. This pestering reached a peak when the daughter in the family was possessed by Aunt Jane and she tried to make the child cut off all her hair. This was only dispersed when Mrs Stalcup started to pray and seemingly Jane was chased away by this.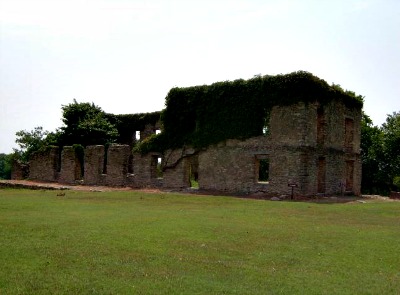 Since that day her apparition was not seen walking the grounds of the fort again until the late 1900's when people started to report seeing a women with black hair strolling through the grounds and around the buildings before fading into nothing.
The fort is open today as a tourist attraction and if you are ever in the area of Durant it is definitely worth a look, and you never know, you may just see Aunt Jane for yourself.
Real haunted places in America