Croxteth Hall, Liverpool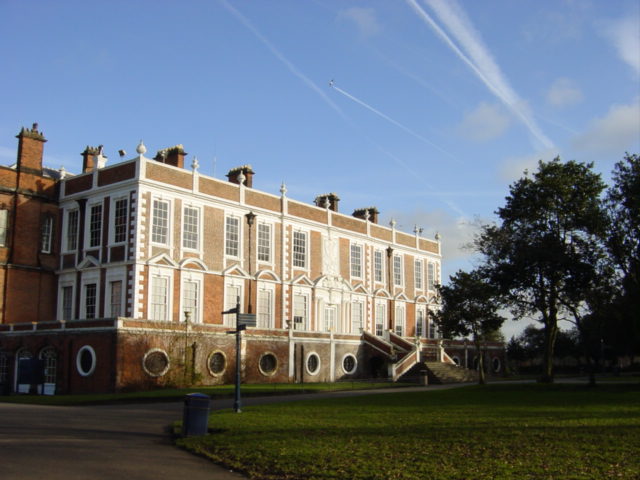 History
Croxteth Hall is the former country estate and ancestral home of the Molyneux family, the Earls of Sefton. After the death of the last Earl in 1972 the estate passed to Liverpool City Council, which now manages the remainder of the estate - which has been opened to the public. The original house was built in about 1575, and has been expanded in several stages; Tudor, Georgian, and Queen Anne styles.
The Hall is a Grade II Listed Building, as are 3 of the outbuildings and another 15 buildings on the estate. The Molyneux family lived at the Hall from the 16th century until 1972, when the last Earl died, a worldwide search was made for an heir to the title but with no success.
Hauntings
In March 2009 at just after 3AM a strange yellow figure was captured on security cameras outside that hall. Possible paranormal phenomena, or just a case of mistaken identity..? Why not see for yourself!
One theory among mediums is that it may be the ghost of former resident Hugh William Osbert Molyneux, the 7th Earl of Sefton, who died in 1972.
Another contender is the infamous gambler William Philip Molyneux, the 2nd Earl of Sefton, who laid the foundation stone for nearby Aintree Racecourse in 1829. Whoever it may be, it certainly is compelling evidence.
Back to the top of Croxteth Hall

Back to the list of UK haunted locations