Willsonville OR
by Celia
(Sherwood,OR)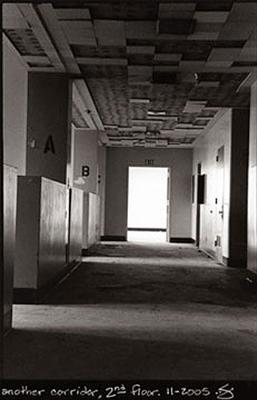 Other 2nd Floor Corridor
Dammasch State Hopital:(mental hospital) opened in 1961 and closed 1995


demolished down
The hospital that lays on the cross roads of Wilsonville and Sherwood, that was abandoned about 6 years ago when patients kept escaping.
There has been sightings of a girl screaming and a window crashing. (like jumping out of a window) which a patient had done while the asylum was still standing. as well as a janitors keys jingle as he walks down the corridors. but nothings there. or the whispers.
its the scariest place ever! blood in the basement on the walls and fingerprints.
Join in and write your own page! It's easy to do. How? Simply click here to return to Submit a location.