Union Soldier?
by Jack
(Hanover, Pa.)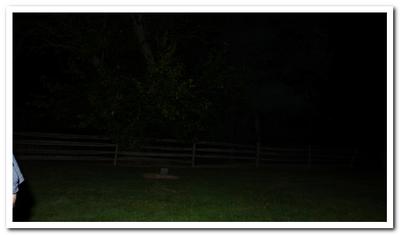 The actual picture taken
These pictures are from the night of Ghost hunting on the Gettysburg Battlefield at the "Old Alms Cemetery". August 15, 2015.
Taken T 8:50 pm. Weather was clear and in the 70's.
Camera used was a DMC-FZ70
People present: 2
My grandson and I
We were taking EVPs and flash pictures in this cemetery. We were all alone and nobody else was with us. I didn't realize that this appeared on my picture until I was home going over them.
You will see the orginal picture, one that had the back ground lighten from my photo editor, a chose of the union jacket and then of the arm.
We been going ghost hunting for over 2 years now and mostly on the Gettysburg Battlefiield. Best one yet.