Still close to her heart <3 <3
by Jennifer novak
(tacoma,washington USA)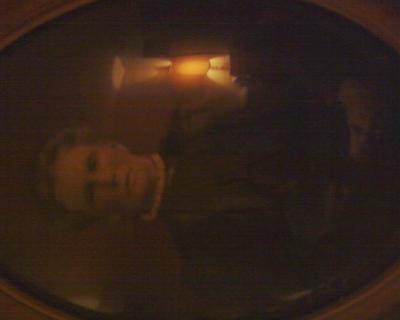 I was at my friends house,and for some reason throughout the night,that picture didn`t feel right.


Well right before I was going to leave,something must have came over me because I was drawn to the photograph to stare at it intensly and snap a shot of her haunting,stern,cold face.
As i did so,It was 1of the weirdest experience Ive ever felt!It was as if for a split second I seen into her life and the last thing I saw was her face demonized sort of lashing or gnawing out at me!And when I looked at the picture,I immediatly seen the old man with bi~focals on,his nose,mustache&beard!And it looks like he may be holding her hand.His face is near her heart,near the lamp.