South Morgan County Nursing Facility - Morgan County AL.
by Rita Strugala
(Scottsboro, AL)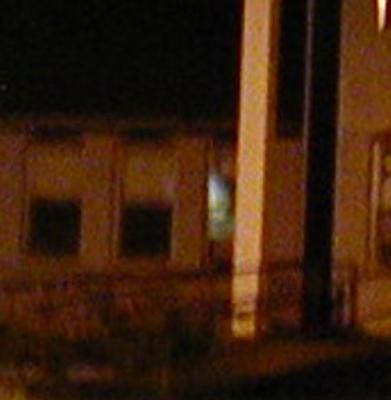 One of the residents trapped inside... no electricity in that building
South Morgan County Nursing Facility was located in morgan county Alabama... This is one investigation I will never forget!


The interesting thing about this place is the fact there was no electric in this place for over a year... yet I caught very bright lights/figures in several of the rooms ...
This was truly one of the most eerie investigations I have ever done... when we went inside that night we saw everything had been abandoned... everything left behind except the living patients. On the nurses station there were still PDR's on the counter left open to a page being researched... a ladies sweater still hung on the back of her chair... it was crazy to see there was still medicine in the lock up!
All the nursing home equipment except the beds the patients were in, were still in the building... wheel chairs, gurneys, chairs and dressers in the patients rooms were still there. THEIR CLOTHING STILL IN THE DRAWERS! Photos from a coloring book given to a grand parent were still lovingly taped to the walls...
In the basement where the kitchen was, a white board still posted in a staff members hand writing still proclaimed the days menu, from the day the place closed down roughly two years before.... all the pots and pans were still in the sink, some with long ago rotted food in them... it really freaked me out.
Upstairs in the administrative wing, family pictures still adored the desks of those who used to work there, on one desk such personal items as a watch, family photos and rings lay on there desk, undisturbed in years. It really was freaky!
All I kept thinking was WHY?!? What made them up and leave everything so personal behind???
Later on in the sub basement I got my answers... black mold was all over under the structure... the State came in and did an investigation and closed the place down immediately. They were instructed to take nothing but the patients and go. We left shortly there after.
*** This structure was made of brick and had no electricity on what-so-ever... yet 3 months after we did this investigation, the place burned to the ground in mysterious circumstances. I was glad to hear it. Maybe now all the spirits trapped there have been released and could go onto the next lifetime. I pray so anyway.