SACHS BRIDGE at GETTYSBURG BATTLEFIELD, Pennsylvania USA
by ~JC
(Minneapolis, MN USA)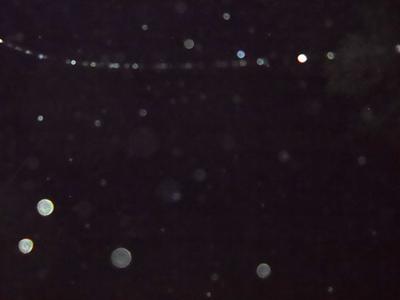 Looking over the river from bridge into blackness
I contacted my old high school best friend who now resides in Pennsylvania. My husband and I wanted to tour Gettysburg, PA, and Kathy lives just twenty miles away from the battlefield there. Ralph wasn't really interested in a paranormal investigation (he's the more "level-headed" of the two of us, but I knew Kathy would enjoy it.


Kathy and I met two paranormal investigators from the Mason-Dixon Paranormal Society at 9:30 p.m. in the town of Gettysburg. We then followed the two investigators in Kathy's car, out to an area on the edge of the battlefield. Hundreds of thousands of men died in the area we were visiting during the Civil War. Many of them perished at the bridge site where we were headed.
From the time we entered the bridge I experienced a 'creeped-out' sensation. We used some of the investigator's tools in an attempt to communicate with any spirits near us. We experienced the flashlight going on and off as we asked the spirits there to do. It was eerie.
The most eerie part of the night for me were the numerous photos I shot in the completely black darkness. For completely black darkness is not what we saw on the photos we'd just shot! (I'm attaching a few so you can see them, too.)