Orbs at Alcatraz Prison in San Francisco, CA
by ~JC
(Minneapolis, Minnesota USA)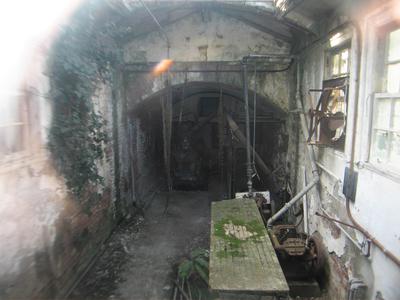 Mausoleum at Alcatraz
I took my mother on a trip to San Francisco back in 2008 to see Alcatraz. We took a boat out to the island where Alcatraz still stands. While peeking in the window of the old morgue (a small building to the back of the island, I felt extremely uncomfortable.


The section known as the C-Section of cells is said to be the most haunted - at least if you stay the night. (We were not there at a time when this opportunity was available.)
The isolation/segregation cells were also a location where I felt a strange uneasiness. If you get the chance to go there, try to book your trip at a time when there is a ghost hunt going on at night!
Join in and write your own page! It's easy to do. How? Simply click here to return to Orb comment and picture submissions.