Is Nunnington Hall Haunted?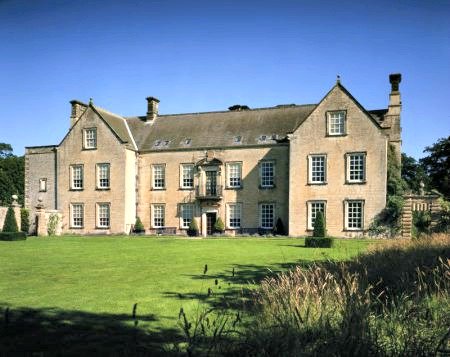 History


There has been a house on the site where nunnington hall now stands since the early 13th century, but the oldest parts of the building which stands today dates back to when William Parr, the 1st Marquess of Northampton built the house and the surviving parts of this construction now make up part of the west front.
The hall has seen many alterations and changes in ownership in its life, and has been home to some rather interesting and famous people, such as Dr Robert Huicke who was the physician to Elizabeth I.
Nunnington hall stands within 8 acres of land, which includes areas such as orchards and formal rose beds, as well as things such as a tea garden and iris garden. Today the hall is open to the public for tours and also hosts events such as weddings, but if you wish to visit then please check with venue directly to ensure opening times.

Nunnington Hall Ghosts


Many of these old English manor houses are believed to be haunted by one or more of their past residents and this place is no different, with the most well known ghost at the residence believed to be the spirit of Lady Nunnington.
Though there are very few claims of people actually seeing her but there are plenty of stories of her activity, which mostly comes in the form of unexplainable noises. One of the most common noises she is believed to be responsible for is the sounds of a heavy gown like dress dragging up the stairs and across the floor boards of the halls corridors. One of the odd things about this noise is unlike many other unexplainable noises this one often doesn't stop until someone comes into the area the noise is coming from to investigate.
The attic is also believed to be a hot spot for strange activity with people claiming to hear the sounds of children crying coming from this area when it is known to be empty. Also many objects have been found to move around on their own here.
The ground floor rooms of the hall seem to have the most activity going on in them, with claims of everything from books flying across the room right in front of frightened guests to the forming of a strange black mass which has been known to appear out of one of the walls, which is then said to float across the room and out the window.
The popular TV show, "Most Haunted" featured the house in one of their episodes and captured some rather unnerving things. If you wish to hold an investigation at the hall yourself they have been known to cater for such things in the past but again please check with the venue directly to see if this is possible.