Matsell Bridge and Mansion. Located north of Viola, IA in eastern Linn County.
by amanda dirks
(iowa,United States)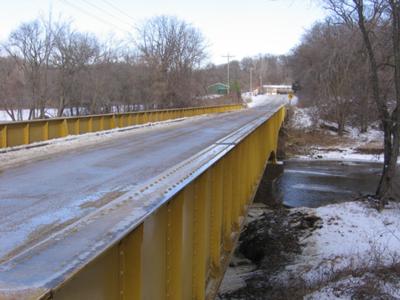 matsell's bridge
Though the mansion no longer exists, legend says haunting still exists around the bridge It is said that if you drive onto the bridge and shut off your car, an unknown force will push you across the bridge. Reports of handprints on people's back windows have been reported. But beware, local teens are said to believe that if the ghosts of the bridge get angry they will try and break your windows or even push you off the bridge.