i think my house is hunted
by hannah mccormick
(belfsast )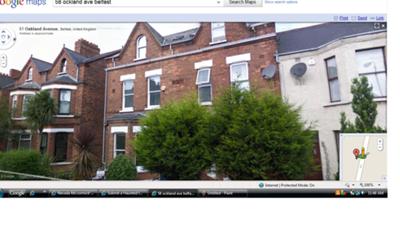 my house
i think my house is haunted. my sister said she thought she saw a wommen with black hair out side the bedroom door and hear noises aroud her room.


i hear things too when we 1st moved into our house my mum saw a women standing at the other side of the kitchen.
she screamed and looked again and it was gone we need help, its scary and i dont like going up stairs myself cause my house is over 100 years old and there are 3 floors WE NEED YOUR HELP.
Join in and write your own page! It's easy to do. How? Simply click here to return to Submit a location.