Howling At The Blue Moon
by Neal
(Rockville, Maryland)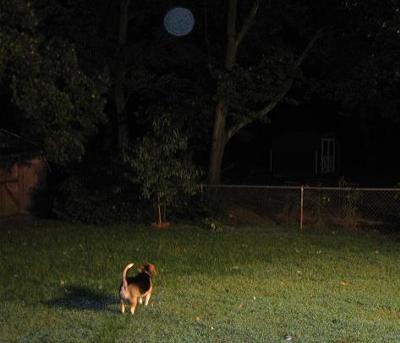 This picture was taken on August 28th 2011 our first clear night after Hurricane Irene, brushes the Washington DC area.


It was late and the last time of the night to let out my 4 year old beagle Brandy.
She ran immediately towards my neighbor's fence, and started looking up in the air at something and then she started growling and howling at it.
I'm not sure if this is paranormal or not, but I think a picture of hound dog howling at a blue moon makes for a pretty cool picture!