Goodyear farms historical cemetery. Avondale, Arizona.
by Linda
(Phoenix Arizona)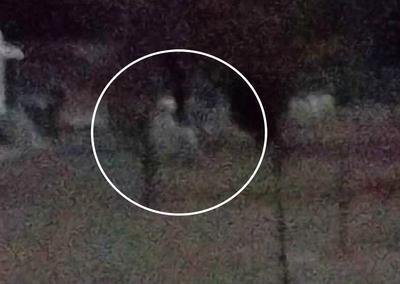 I was taking random photos one right after another, one second you dont see anything and in the next there is an image of a person sitting on a bench,The next photo a few seconds later it was gone.
In November of 2012 My team and I called Earthbound paranormal , investigated this historical cemetery that was set up back in the 1920's for the migrant workers of the camps in that area. We got several EVP"S and some really interesting photos of figures.https://www.facebook.com/photo.php?fbid=131340583689841&set=pb.109640285859871.-2207520000.1373893313.&type=3&theater
Join in and write your own page! It's easy to do. How? Simply click here to return to Submit a location.