Ghost in my Mirror
by Kate Friday
(Ontario CA)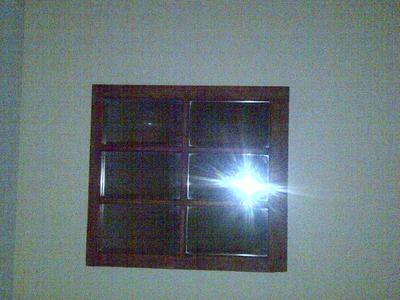 ghost in my mirror
This Ghost showed up in my mirror. Less than a month later I met a man on line, we have become quite close and are going to meet in person on April 3rd.


It's amazing how this man looks an awful lot like the ghost in the mirror... Am I nuts or can anyone else see this?
Kate Friday
For some unknown reason the mirror pic loaded sideways.. Flash should be at bottom, face of ghost in bottom right pane of mirror. If you can crop and get a close up of the man at his truck, you will see what I'm talking about. Thanks.
Join in and write your own page! It's easy to do. How? Simply click here to return to Comments and picture submissions.