Bretby Hall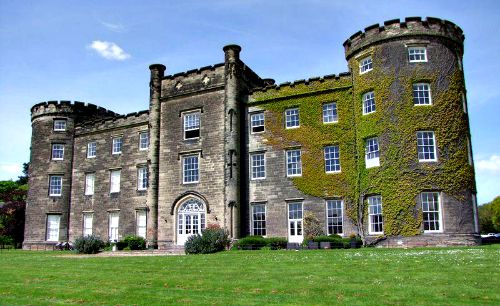 The Halls Brief History


Bretby Hall was originally built in 1630 after Thomas Stanhope bought the Bretby manor estate from the de Segrave family.


Two years before this his grandson, Philip was granted the title of Earl of Chesterfield by King Charles I, and since then the estate has been the ancestral home of the following Earls of Chesterfield.


The following earl's made their own various adjustments to the building including the second earl who made huge garden expansions.


The Fifth Earl went a lot further and decided to demolish the old and original hall and built the present day building which was completed in 1812, to a design by architect Sir Jeffry Wyatville.


During the first world war the owner was the fifth Earl of Carnarvon and he began to break up the estate and sell parts off. One interesting fact about this Earl was that some of the proceeds from its sale went to funding one of his employee's, Howard Carter, who was the famous Egyptologist who discovered the tomb of Tutankhamen.


The main estate was sold to a local industrialist from nearby swadlincote who only owned it for a few years before selling it to Derbyshire county council in 1926. The council opened it as an orthopaedic hospital the next year until it was sold into private hands in 1997.


Today the property is privately owned and has been converted into luxury apartments.

Is Bretby Hall Haunted?


Most of the ghost stories of this place seem to relate to when it was used as a hospital. There is one spirit however that has been seen by a number of people on the main road leading up the the front of the building.


It seems to be the spirit of woman who has been described as wearing a floral dress and hair net in an old fashioned style, and pushing along a very old bicycle. People have claimed to have driven right past her and been able to clearly see her face, with some people claiming she stares at them as they pass, but she always seems to vanish on another glance after she's gone out of view for a second.


No one seems to know who she is or why she's there, but from the descriptions it sounds like she could possibly be from around the 1930's era, though no one will ever know for sure.


As for the actual building there have been numerous reports of seeing the apparitions of both patients and staff from when it functioned as a hospital, most often seen in a sort of time loop style, such as walking into a room or along a hallway before disappearing, as if following a path they took often in life.