Blue Orbs in House I am buying.
by Tracey K. Lesky
(Mims, Florida, U.S.A.)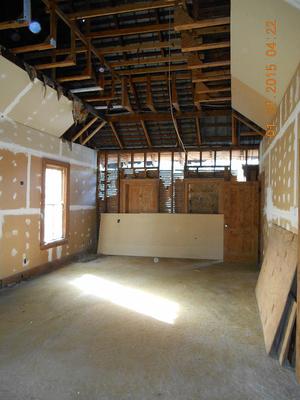 Picture of Master Bedroom, notice the small blue lights in upper left corner.
My husband and I are in the process of buying a home built in 1882. I took 129 pictures with a digital camera. When I returned home and loaded the pictures onto my computer, at least 20 pictures had white or blue circles in them. I zoomed in on the circles and discovered they are what I believe to be orbs. They have texture and what appears to be a nucleus. Very interesting. Please let me know what you think.